15 Healthy Super Bowl Game Day Recipes
January 28, 2018
No Comments
These 15 healthy super bowl game day recipes are delicious, easy, and lightened versions of my favorite game day foods.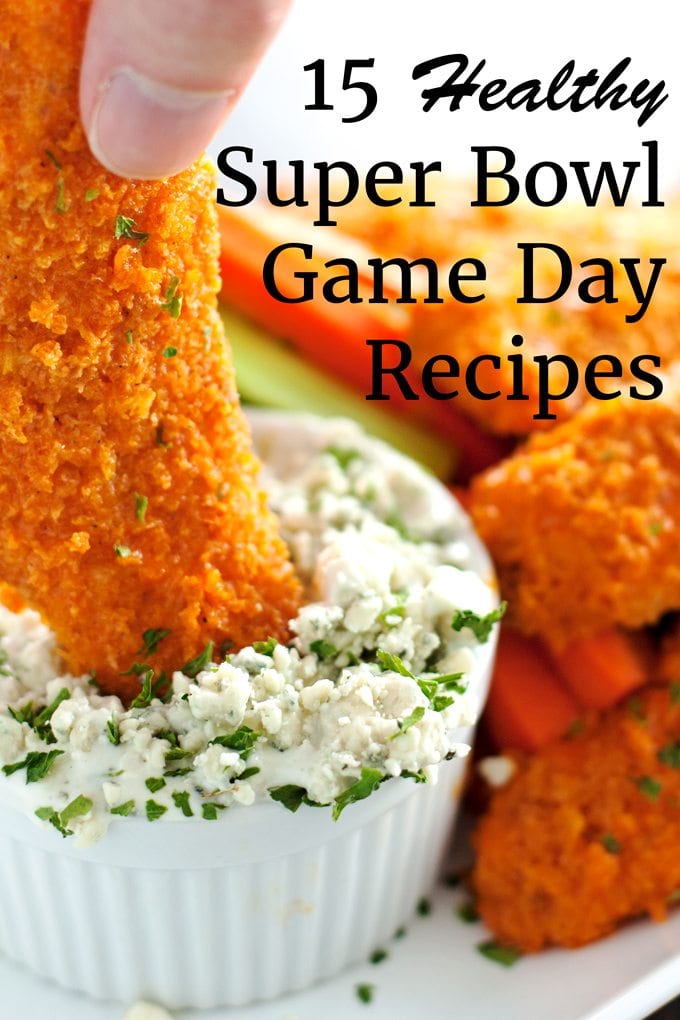 Tap any photo to Pin
My favorite part of any sports game is the food! Chili, fries, nachos, and tacos, oh my! Many of the recipes below are baked instead of fried, and all of them pack a delicious punch with a faction of the calories. Touchdown!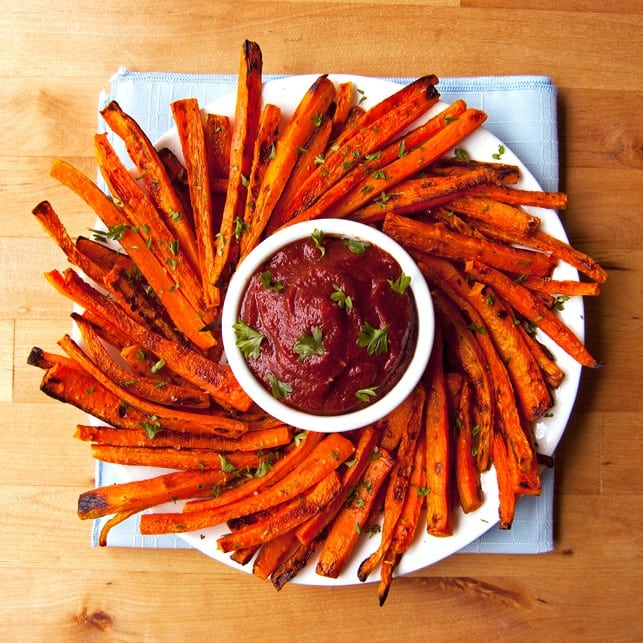 There is no need to sacrifice flavor for healthiness with these vitamin-packed, Healthy Baked Carrot Fries! These carrot fries are loaded with all the health benefits of carrots and all of the tastiness of fries – that's a win-win in my book!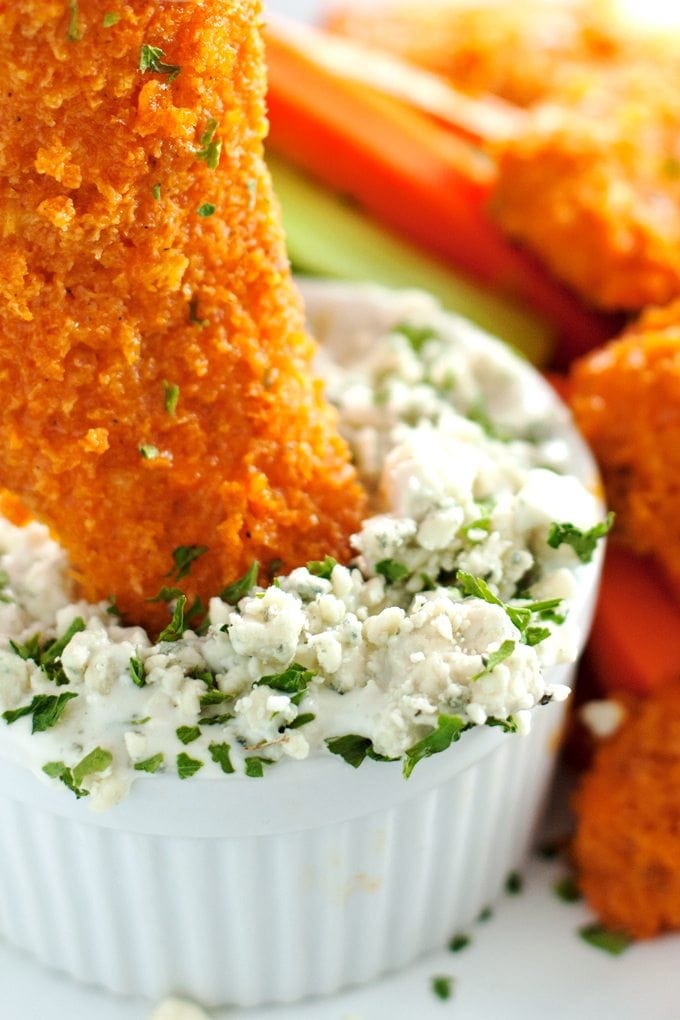 Delicious, crispy, juicy, healthy baked buffalo chicken tenders! These tenders are full of flavor, but have only a fraction of the fat of fried tenders.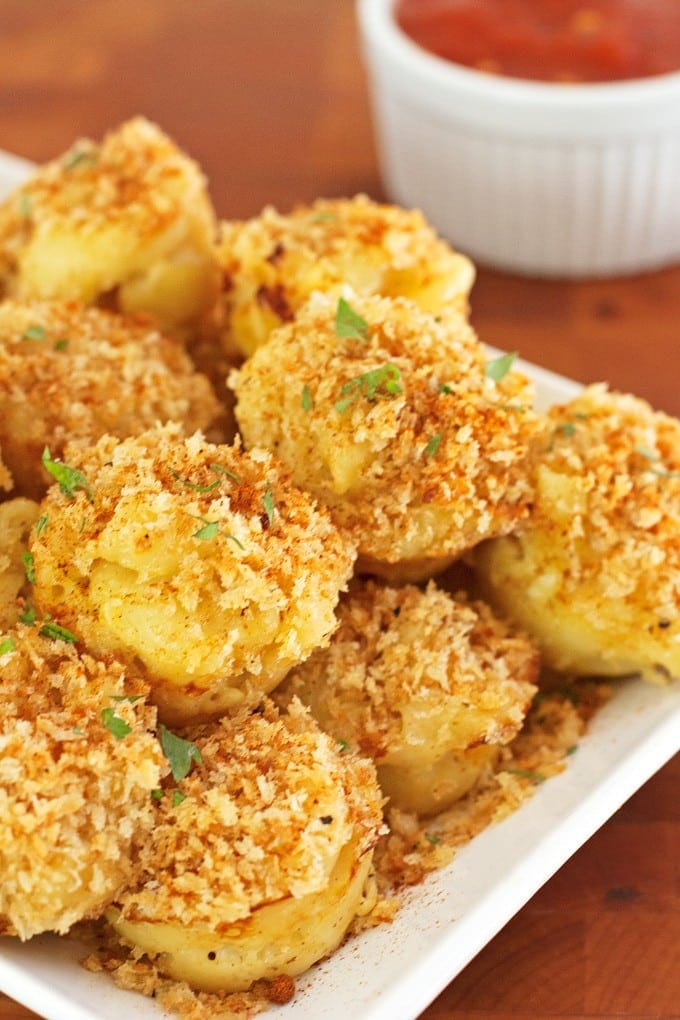 Creamy mac and cheese in convenient little bite-sized form — could you really ask for more? These bites are soooo satisfying. They have a soft creamy center covered in crunchy breadcrumbs. Plus, they are a baked! Way healthier than fried, and just as delicious.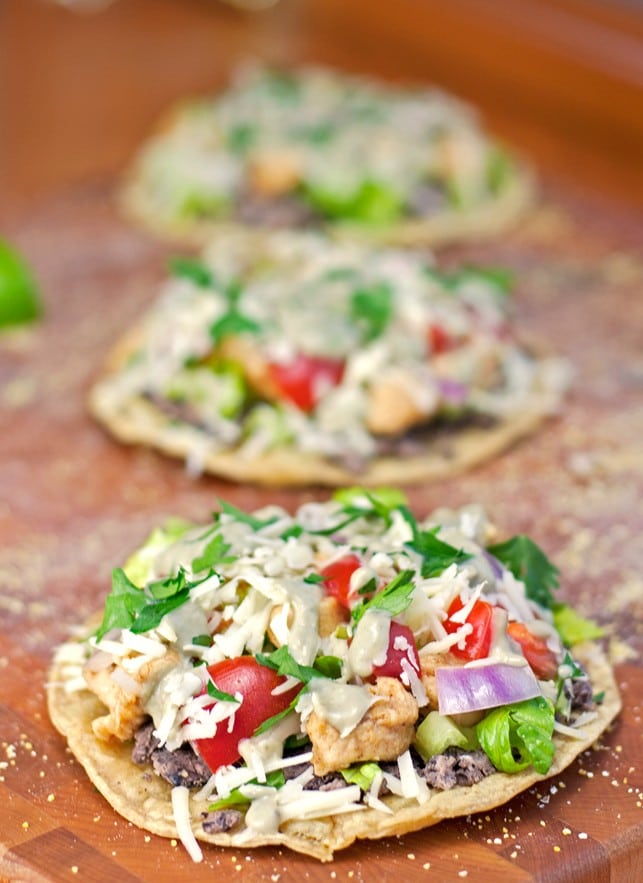 Piled high with colorful black beans, chicken, lettuce, tomatoes, red onions, cheese, and cilantro. Drizzle them with a tangy avocado cream sauce … creamy, avocadoy, and absolutely divine  🙂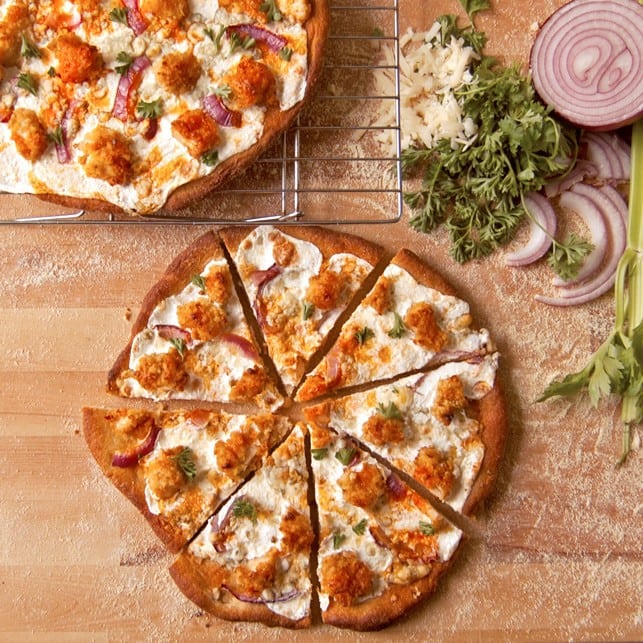 Baked chicken and whole wheat crust make this buffalo chicken pizza a healthier pizza option – Never choose between pizza and wings again!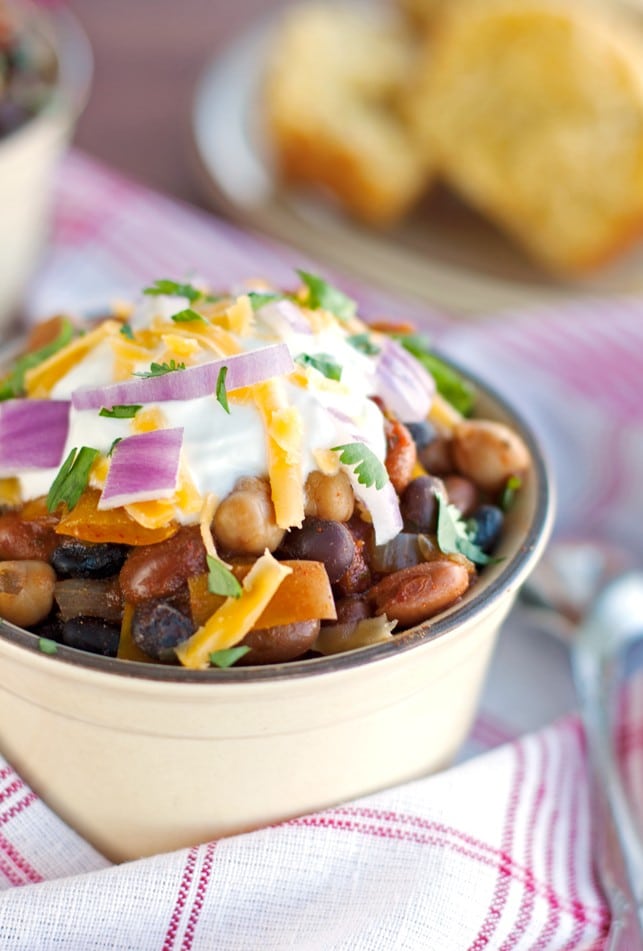 Super easy, super healthy, and super budget friendly and you can serve it in a super bowl! Just throw all the ingredients in the crockpot, push on, and wait for delicious hearty chili to form. A set it and forget it type of recipe — don't miss a single minute of the game commercials.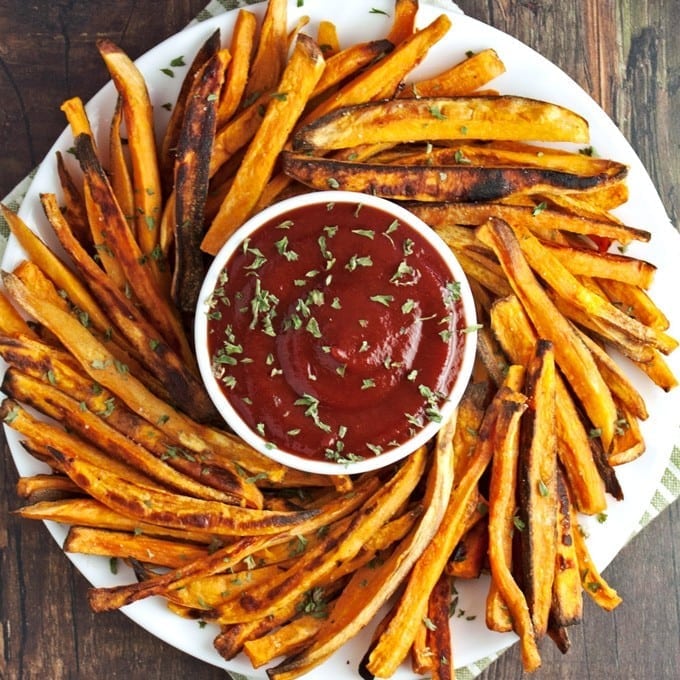 No need to sacrifice flavor for healthiness with this delicious and easy recipe. Chop your sweet potatoes into fry-sized pieces, toss in oil, salt and pepper, and roast for about 30 minutes, flipping once near the middle. Enjoy!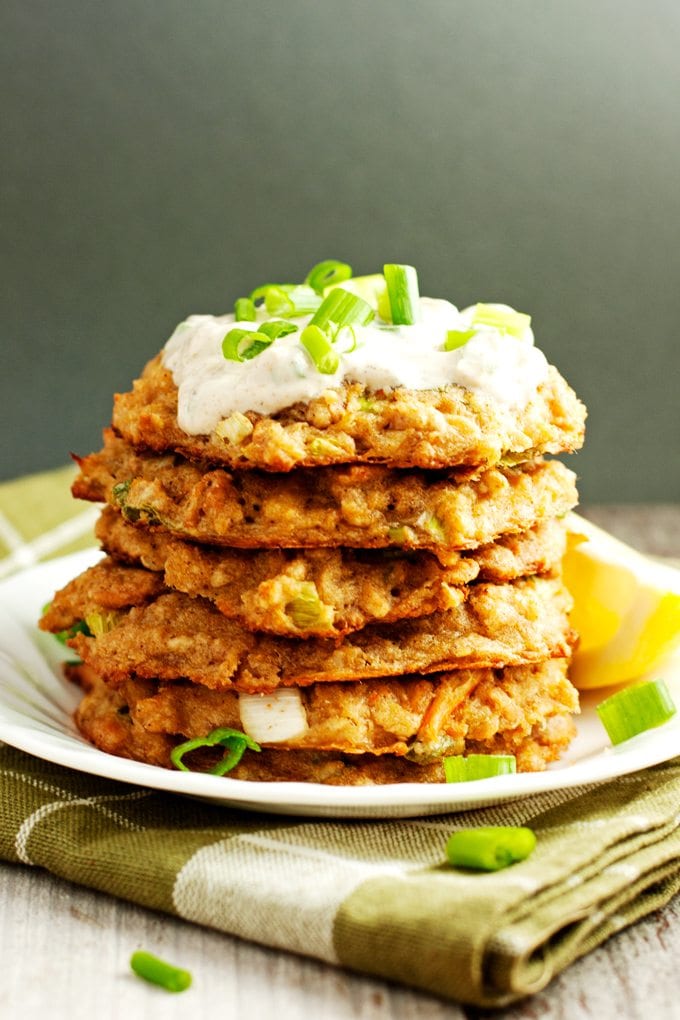 You can make fancy crab cakes at home! This crab cake recipe is super easy — just mix everything together in a bowl, form into patties, and bake until done. Viola, healthy game day deliciousness served!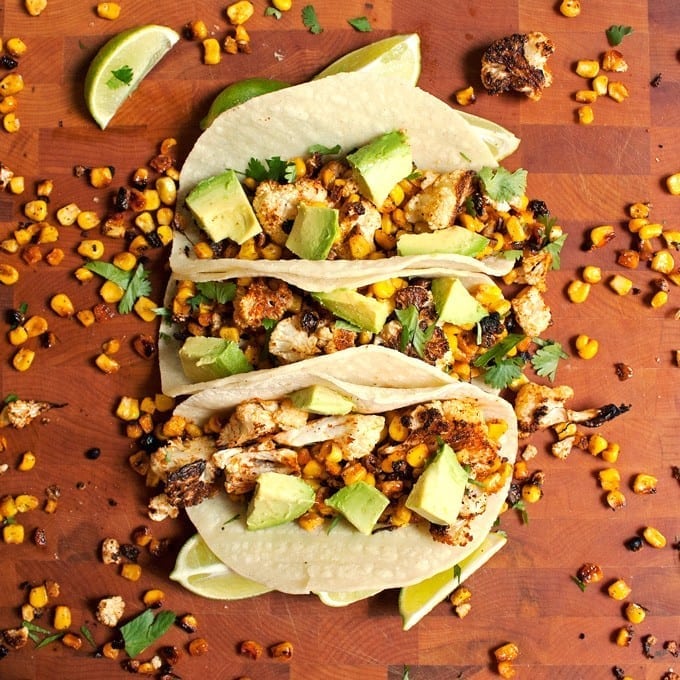 A New American twist on a classic Mexican dish: Roasted corn and cauliflower tacos topped with fresh avocados, lime juice and cilantro.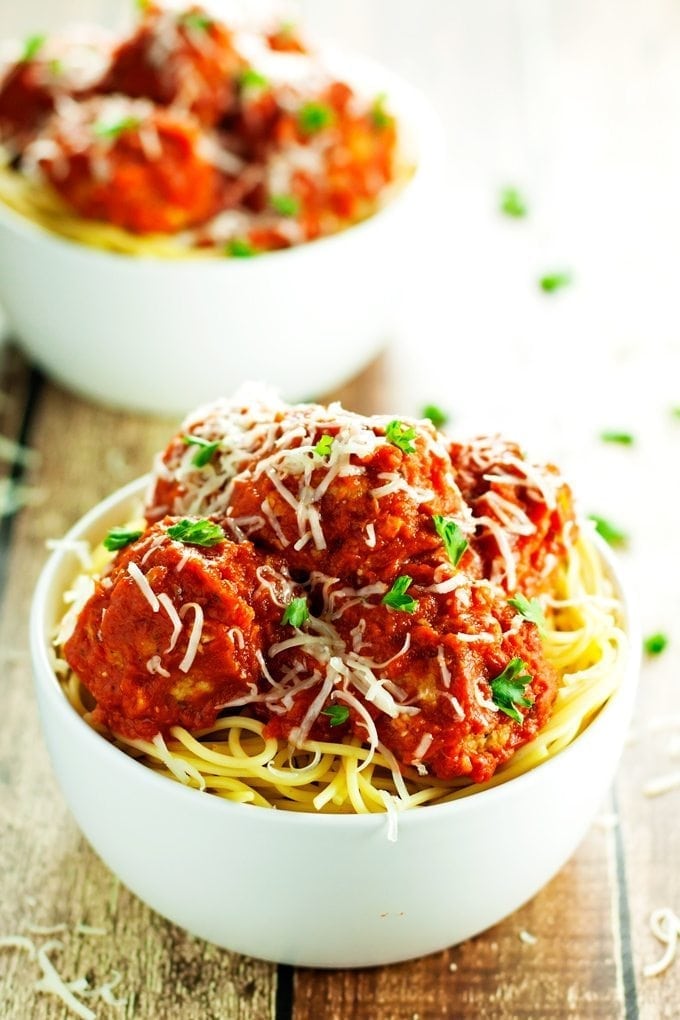 Baked turkey meatballs, smothered in tomato sauce and topped with parmesan cheese. Serve with toothpicks for a fun game day snack or over pasta for a complete, easy, and healthy dinner recipe.
Dive into layers of cornbread, enchilada sauce, ground beef, and cheese, baked until melty and topped with all your favorite taco fixings!
Thick, juicy burgers covered with melted cheddar cheese and delicious healthy baked onion rings – what more can you really ask for in a burger? 😉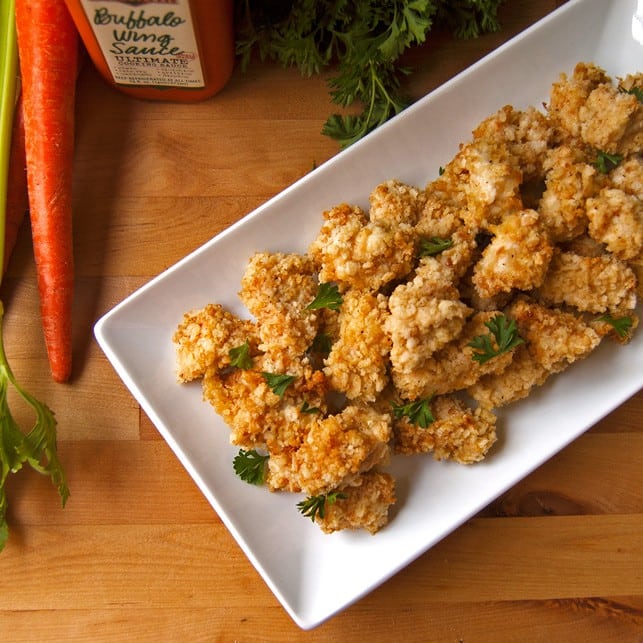 Delicious, crunchy, juicy, little healthy oven-baked chicken tenders! These little guys are full of flavor, but only contain a fraction of the fat. They really aren't fried, pinky swear. You won't believe it either 🙂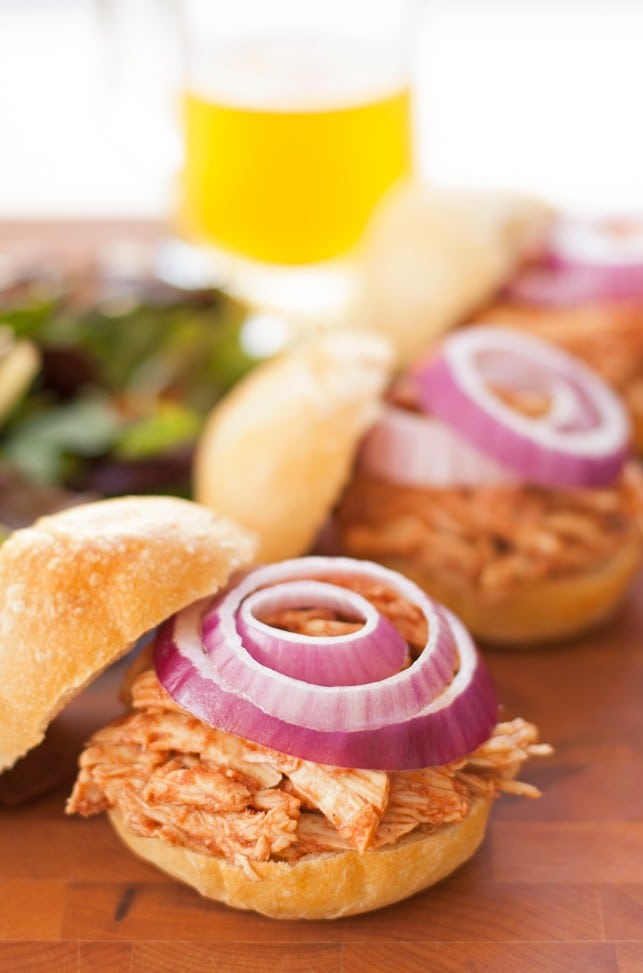 Another easy and delicious crockpot recipe – "Pulled" chicken sandwiches smothered in tangy barbecue sauce! Substitute your favorite bottle of barbecue sauce to transform this into a 2 ingredient recipe!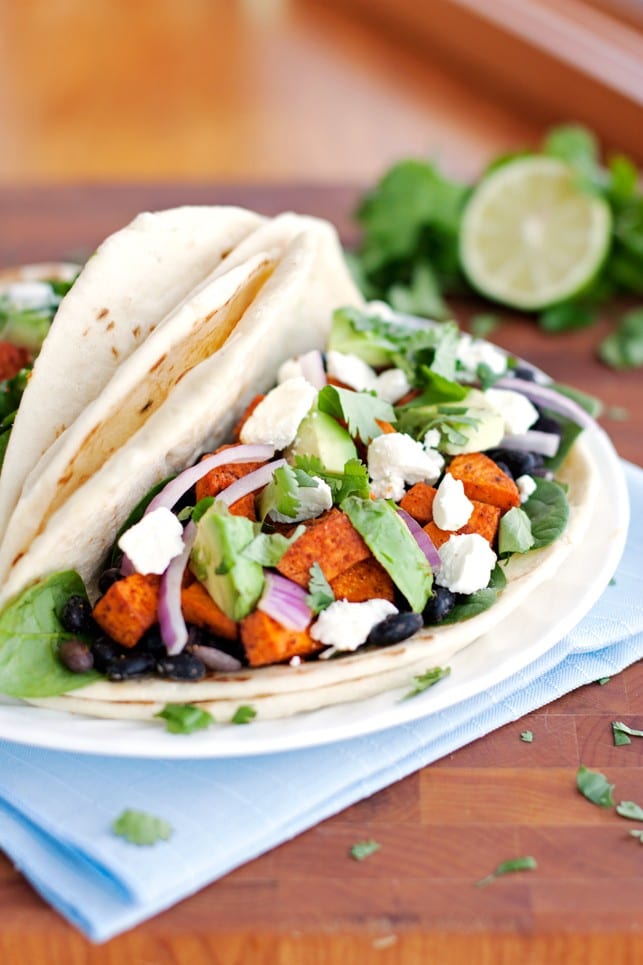 The sweet potatoes are tossed in chili powder and cumin to give them a little heat, then roasted to bring out their natural sweetness. The combo will rock your world. Paired with filling black beans, tangy goat cheese, and creamy avocados, the colors and flavors of these tacos will brighten any game day!
Bonus healthy super bowl game day recipes from other  websites:
Skinny Taco Dip | Skinny Taste
Spinach Artichoke Enchilladas  | Cookie + Kate
Easy Taco Stuffed Sweet Potatoes | Peas and Crayons
Are you watching the Super Bowl this year? Do you watch it for the game, the commercials, or the food? What are some of your favorite recipes? Share them in the comment below!
SaveSave
SaveSaveSaveSaveSaveSaveSaveSaveSaveSaveSaveSaveSaveSaveSaveSaveSaveSaveSaveSaveSaveSaveSaveSaveSaveSaveSaveSaveSaveSaveSaveSaveSaveSaveSaveSaveSaveSaveSaveSaveSaveSaveSaveSaveSaveSaveSaveSaveSaveSave
SaveSave
SaveSaveSaveSave
SaveSave
SaveSave
SaveSaveSaveSave
SaveSave
SaveSave
---
---