Cauliflower Soup
March 24, 2019
No Comments
We've been making this delicious soup for our family for years, and I've finally gotten around to writing it down. The soup itself tastes light and easy to eat, but is surprisingly filling. And its a great way of eating lots of vegetables!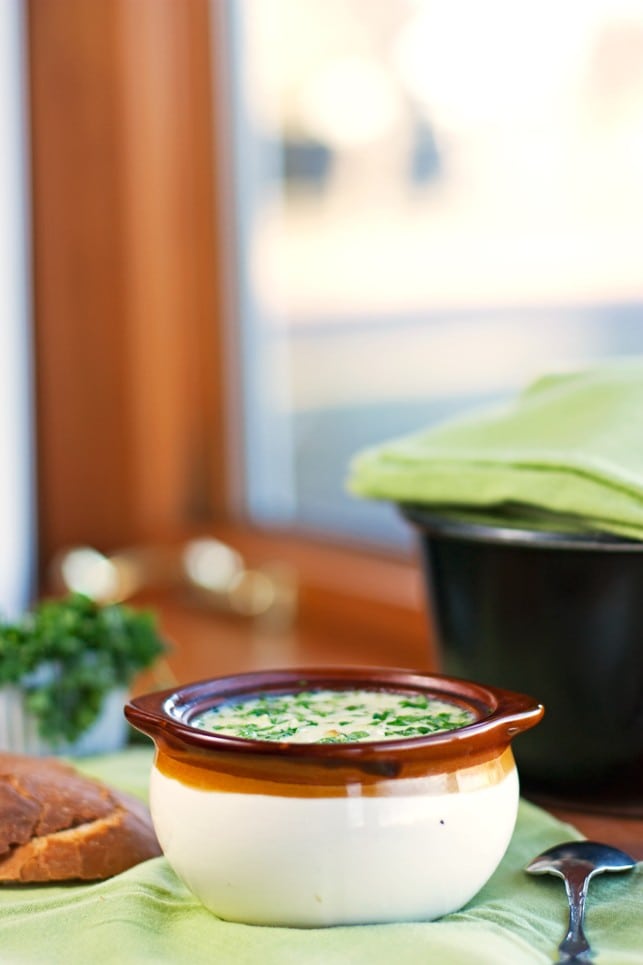 My favorite way of making this soup is to blend half of it and then recombine the blended half with the original half. The blended soup add a luscious, creamy texture to the tender vegetables from the unblended half.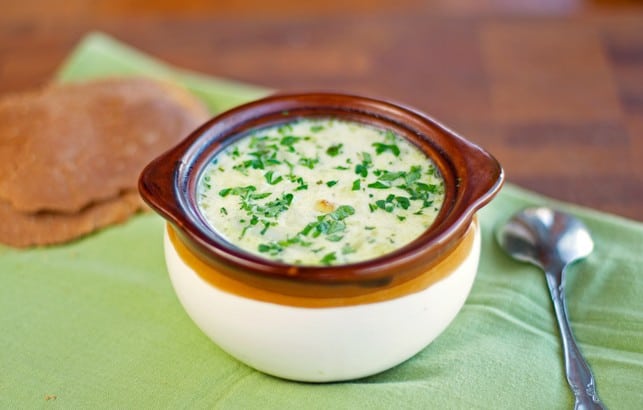 I like to server the soup in bowls, topping each with a dollop of sour cream and a (small) handful of green onions. The sour cream enhances the creamy texture and just a touch of tang; the green onions mostly add color. And always, top with a bit of freshly ground pepper. Enjoy!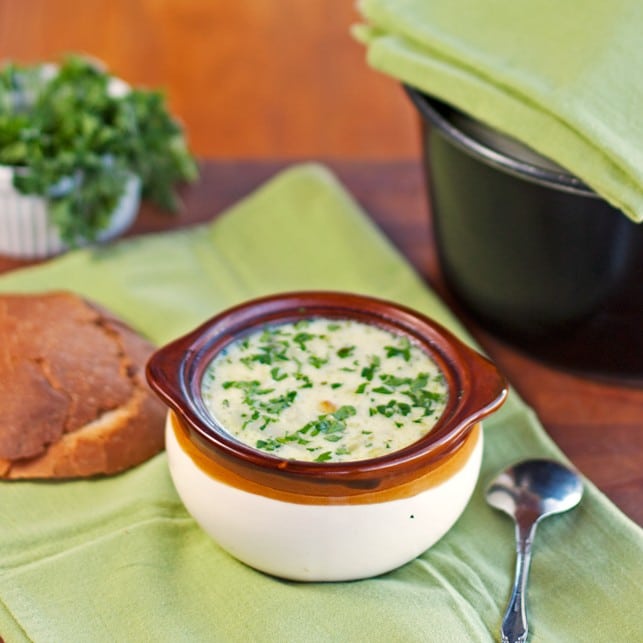 ---
Light and creamy soup that 's good for the soul.

Ingredients
1

whole

onion

finely diced

2

whole

carrots

finely diced

1

stalk

celery

finely diced (can omit)

2

whole

cauliflower heads

chopped

2

tbsps

fresh or dried parsely

2

quarts

low sodium chicken broth or stock
Optional toppings
1

handful

green onions

diced
Instructions
In large pot over medium heat, melt butter. Then add onions, carrots, celery and cook until tender, approx. 10 mins.


Stir in cauliflower and parsley, cover and cook until cauliflower is tender, approx. 15 mins.


Add flour and cook, stirring constantly, for 1 minute. Slowly pour in chicken stock and milk and bring to a simmer. Add cream cheese, stirring until fully incorporated.


Let simmer for 15-20 minutes.

Add salt and pepper to taste
Optional, but highly recommended steps.
Puree half the soup with an immersion blender (or in batches in a regular blender). If using a regular blender, only fill blend halfway and remove the cover in the center of the lid). This will release steam, ensuring your blender lid doesn't pop off. Recombine with rest of soup.


Serve in bowls, adding one or more of the optional toppings to each bowl. Enjoy!

---
---
---