"Pulled" BBQ Chicken Sandwiches
May 20, 2014
No Comments
This weekend Chris and I went to one of my dearest friend's baby shower! We've been friends since we were both little, and now they are having a little one of their own. It's enough to bring little tears to my eyes.
The celebration was a relaxed backyard picnic and the only shower in sight was full of friendship and goodwill :-). We had a great time relaxing in the easy conversation between old friends.
Today I'm sharing with you a recipe perfect for couples with new babies (and anyone with a busy schedule). It's a super easy, super delicious, BBQ chicken sandwich.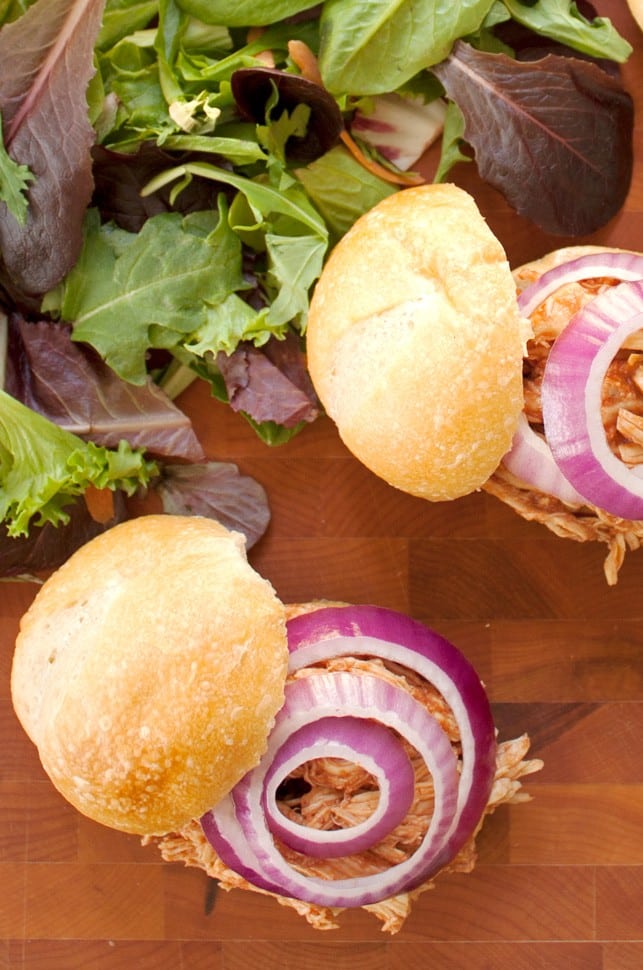 How easy is this recipe? You just stir the BBQ sauce ingredients together, pour it over the chicken, place it in a crockpot, set it on low heat and forget about it (until those delicious smells remind you it's dinnertime!). The BBQ chicken even freezes and travels well. Dropping this chicken off with all the fixings for your new-parent friends pretty much guarantees you rock star superhero status! 🙂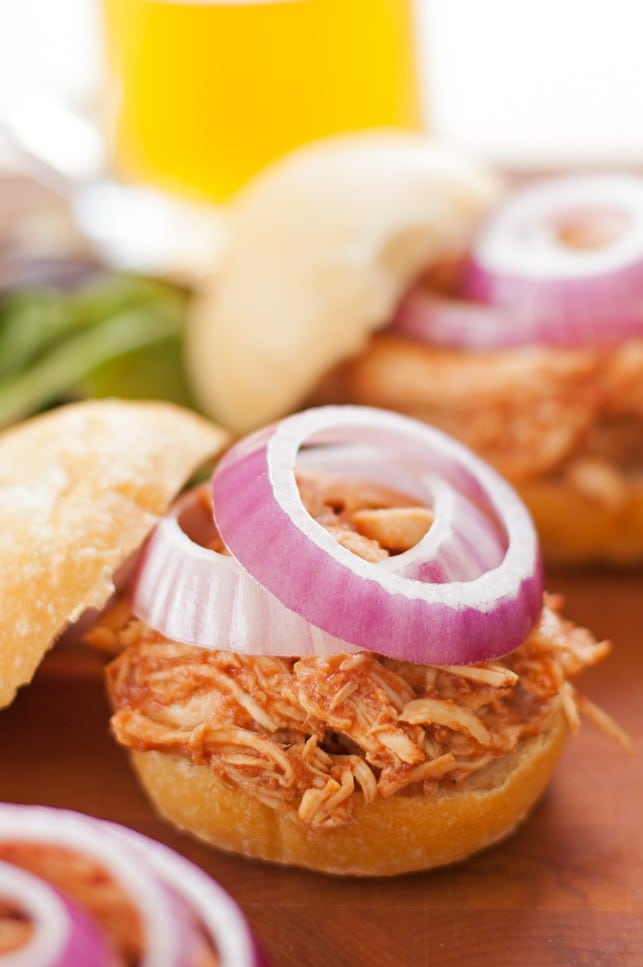 Sounds like this recipe couldn't be easier right? Now I'm actually going to tell you it can be modified to be even easier! I know I know. You're thinking how can that be possible right? She must be going crazy. Too many BBQ fumes.
But it's true! Just use your favorite BBQ sauce from the store. It becomes a two ingredient chicken wonder and nobody will be able to tell the difference. Your secret will be safe with me…especially if you share 😉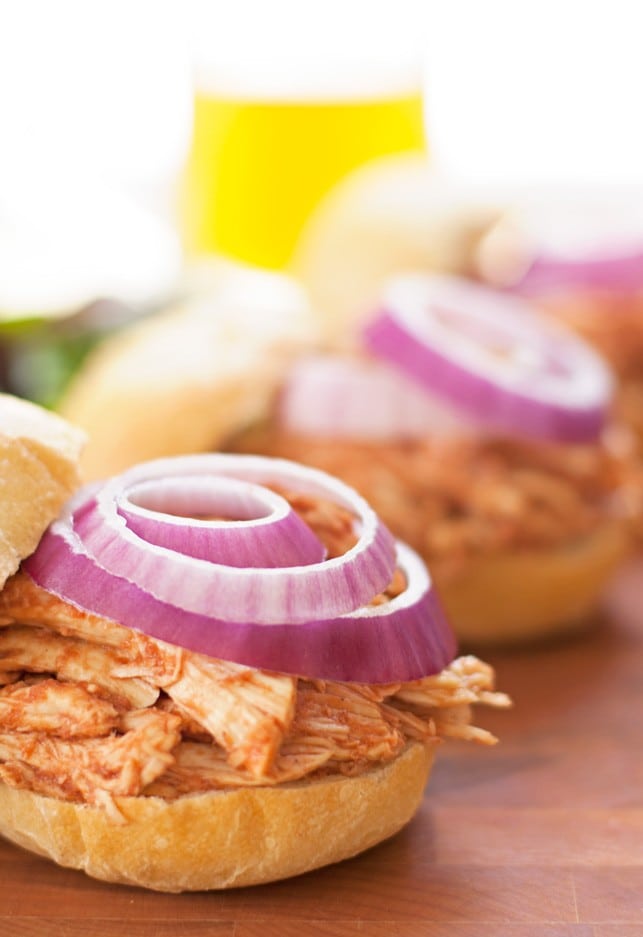 ---
"Pulled" BBQ Chicken Sandwiches
A super easy and super delicious crockpot recipe - Moist "pulled" chicken sandwiches smothered in tangy barbecue sauce!
Ingredients
2

lb

boneless

skinless chicken breast

optional toppings: slices of red onion and pickles
BBQ Sauce
3

tablespoons

brown mustard

1

tablespoon

balsamic vinegar

1

tablespoon

Worcestershire sauce
Instructions
Whisk together all the ingredients for the BBQ sauce. Place chicken in crockpot and cover in sauce, flipping to fully coat. Cook chicken in crockpot on low heat until fully cooked, chicken will easily fall apart with a fork, about 4 hours.

Remove chicken from crockpot, shred with fork, and add barbeque sauce until desired amount of sauciness is reached (I used pretty much all of it). Serve chicken on hearty rolls topped with red onion and pickles. Enjoy!
Recipe Notes
*14 ounces of unseasoned tomato sauce can be substituted for the tomato paste and water
---
---
---