Healthy Baked Carrot Fries
November 12, 2013
60 Comments
There is no need to sacrifice flavor for healthiness with these vitamin-packed, Healthy Baked Carrot Fries! These carrot fries are loaded with all the health benefits of carrots and all of the tastiness of fries – that's a win-win in my book! For a new twist also try my Healthy Baked Sweet Potato Fries recipe. You can even mix it up with a batch of half carrots and half sweet potatoes 🙂
After enjoying a delicious first round of the cowboy slider burgers I sat back and tried to figure out how to make the leftovers even more delicious.  I thought about it long and hard and couldn't get it out of my head that the burgers would be perfect with french fries.
I realized that the only thing better than french fries, are sweet potato fries. But what's better than sweet potato fries? Baked carrot fries! They are seriously amazing (and healthy!) Always a tasty win-win combo in my kitchen 🙂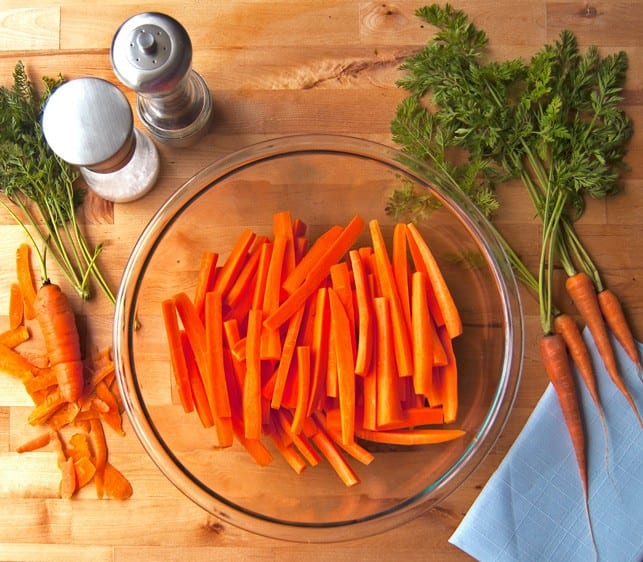 With these delicious baked carrot fries there is no need to sacrifice flavor for healthiness.  I even used our local Easy Pickin's Orchard  dig-your-own carrots!  They taste just like sweet potato fries, but are healthy for a couple of fantastic reasons:
 They are baked and not fried!  But they taste fried! Guilt-free, and fried-free, fries that  taste like delicious sweet potato fries!  Hurray!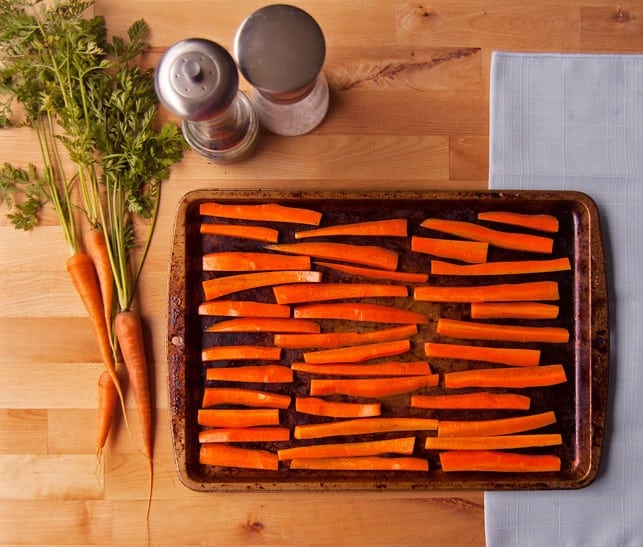 They are made with carrots instead of potatoes, drastically cutting the calories, while remaining full of fiber and vitamins…can anyone say super night vision!  Got to love those orange veggies full of beta-carotene!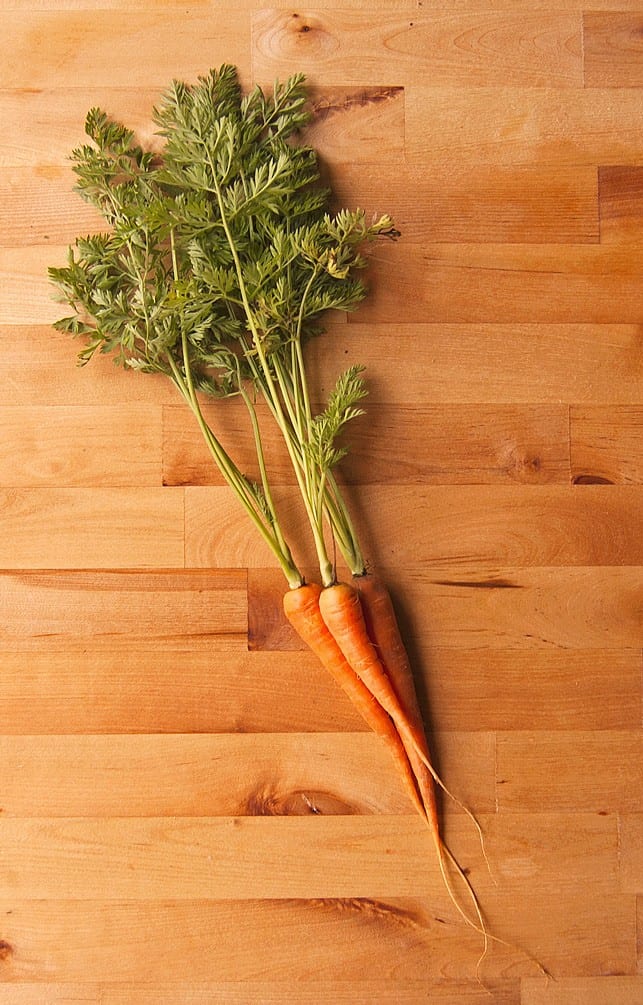 These baked carrot fries go perfect with homemade ketchup or any delicious dipping sauce of your choice!  This photo is just screaming for some blooming onion sauce right now!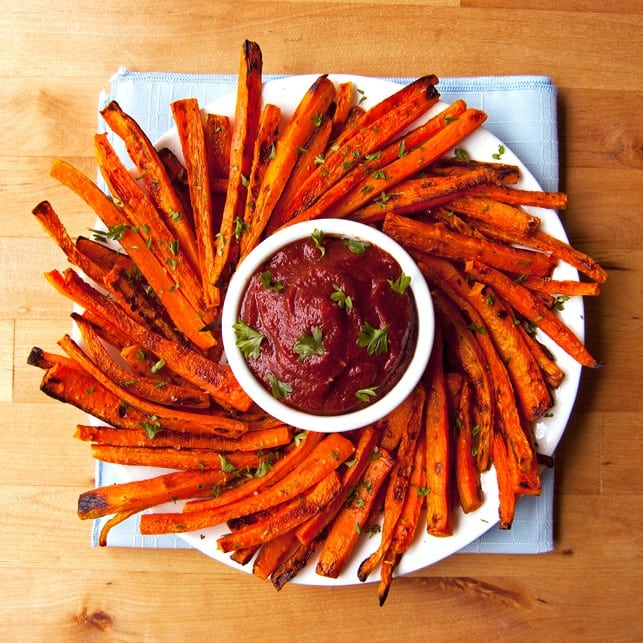 Dig in to these dig-your-own baked carrot fries for a fried-tasting indulgence that's guilt free!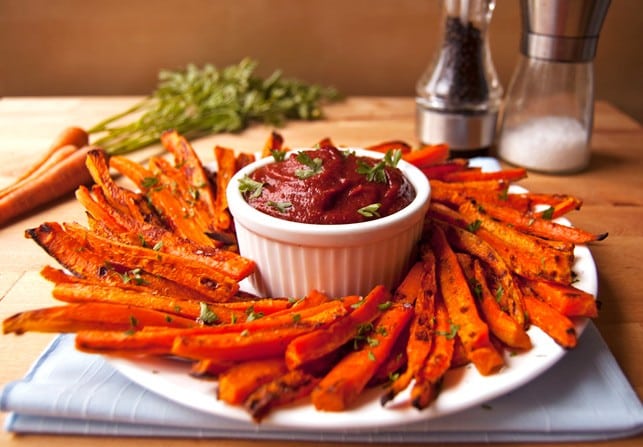 ---
Healthy Baked Carrot Fries
Baked carrot fries - With these guilt-free, vitamin-packed fries there is no need to sacrifice flavor for healthiness!
Ingredients
No carrots? Try my Healthy Baked Sweet Potato Fries recipe.
Instructions
Preheat oven to 425 degrees.

Peel and slice carrots into french fry shaped pieces (about ½" x ½" x 3"). Toss carrots with olive oil, salt and pepper. Arrange carrots in a single layer on baking sheet.

Bake for 10 minutes then flip each carrot fry. Continue to bake until fully cooked and slightly crispy, about an additional 10 minutes. Serve immediately with your favorite sauce!
---
SaveSave
SaveSave
SaveSave
---
---