Cheeseburgers Topped With Healthy Baked Onion Rings
March 16, 2014
No Comments
Chris and I decided to make the most out of this extended winter and spent last weekend cross-country skiing in New Hampshire! I've only been a couple of times and Chris was a newbee, but our downhill skiing and hiking experience quickly united and we were gliding along in no time!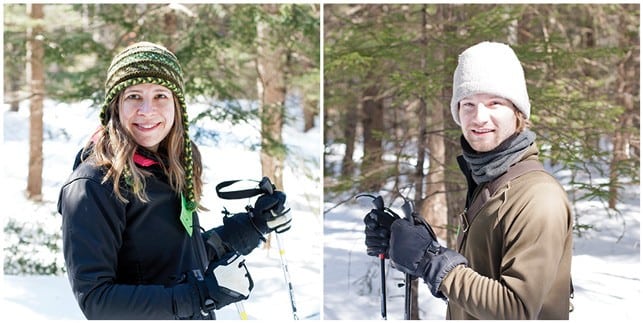 Saturday was a perfect day for cross-country skiing. Not only was it 40 degrees and sunny, but it was the first day above freezing so no melting-induced-ice on the trails! They were perfectly covered in snow while it was warm enough that we didn't even need to wear our winter jackets 🙂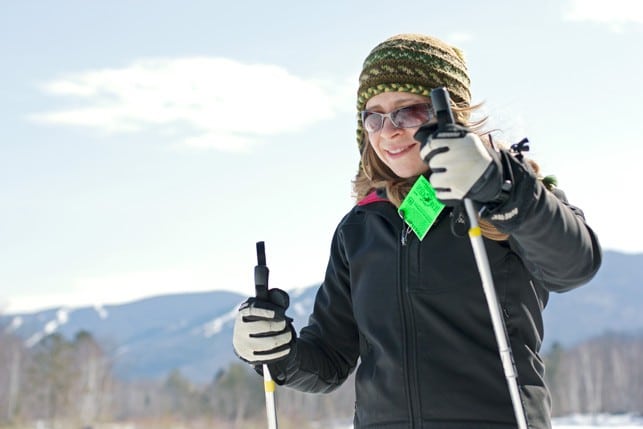 We had a great time staying at the Bartlett Inn and skiing at Bear Notch, both small, family-owned businesses that really make you feel at home. The Bartlett Inn offers a yummy homemade breakfast every morning and hot cider by the fireplace every afternoon. Bear Notch offers a homey, reviving lunch of assorted homemade soups and fresh homemade bread. The smell alone of the fresh baked bread as you enter the lodge is so inviting! Both places are also super dog friendly, perfect for an outdoorsy weekend in New Hampshire. Although not dog owners ourselves, Chris and I love dogs and watching happy puppies run and roll and frolic with abandon in the snow totally topped off our weekend!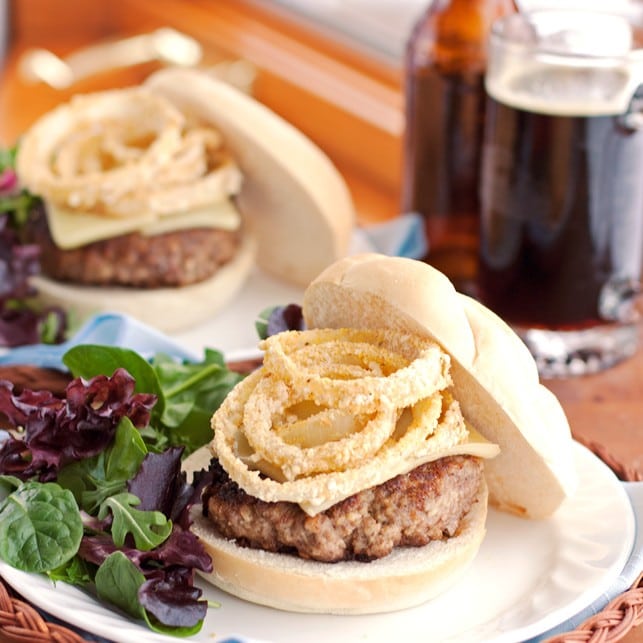 Chris and I stuck to the "easy and scenic" trails that wound through the woods and along a pretty river bank. We soaked in the calm, peaceful outdoors while chatting the day away together. It was a fantastic way to (hopefully) end the winter 🙂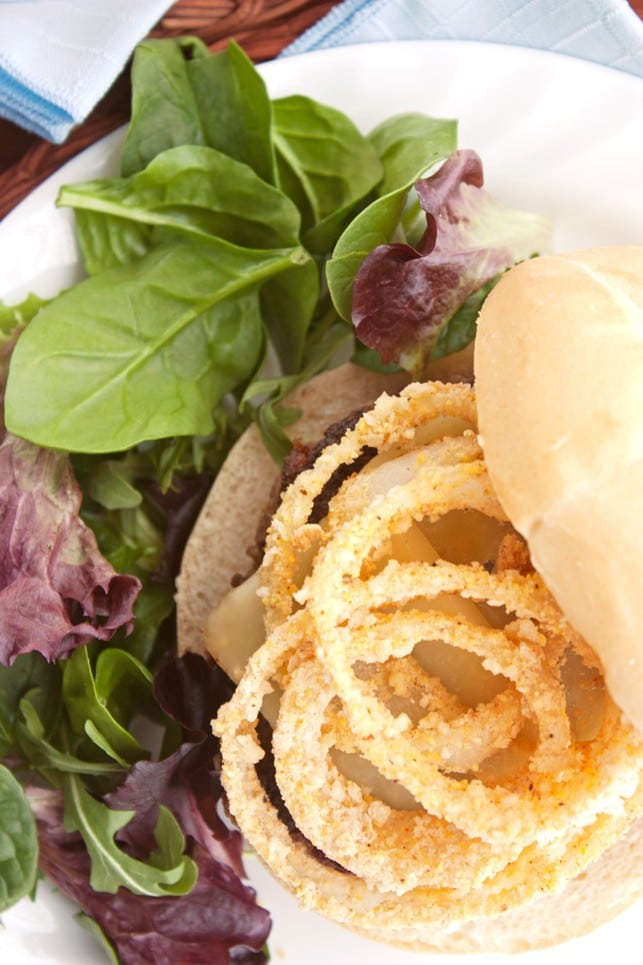 Skiing all day had us craving burgers and beer! After a little googling and chatting with our B&B owners we headed out to Moat Mountain Microbrewery. Our cravings were more than satiated with their 7 beer tasting flight and a delicious sliders platter overflowing with french fries! Mmmmmm!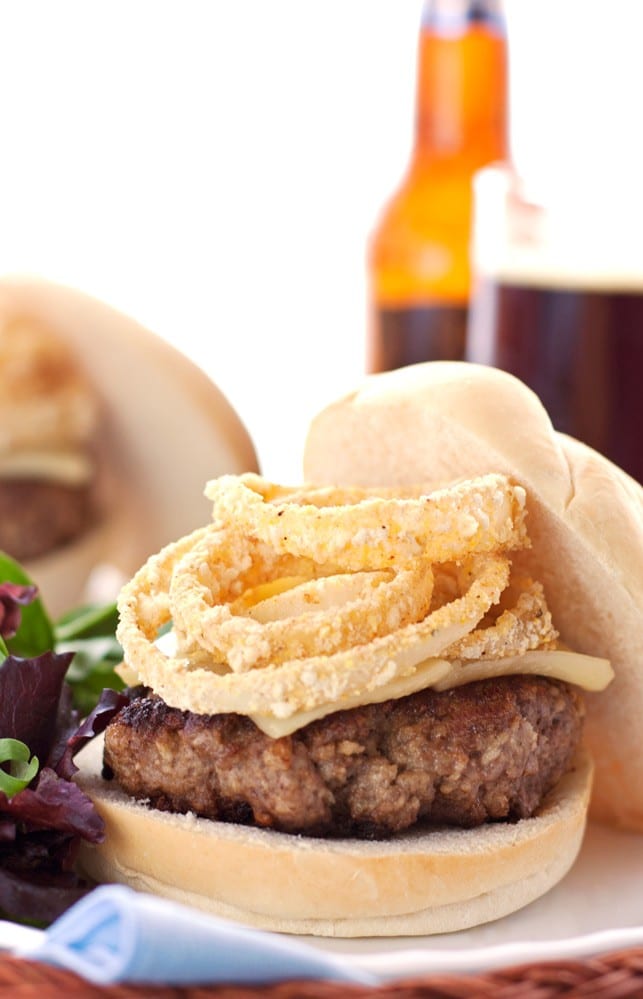 In honor of our fun (and delicious!) weekend I'm sharing one of my favorite burger recipes. This burger is thick, juicy, and covered with melted cheddar cheese and delicious healthy homemade baked onion rings!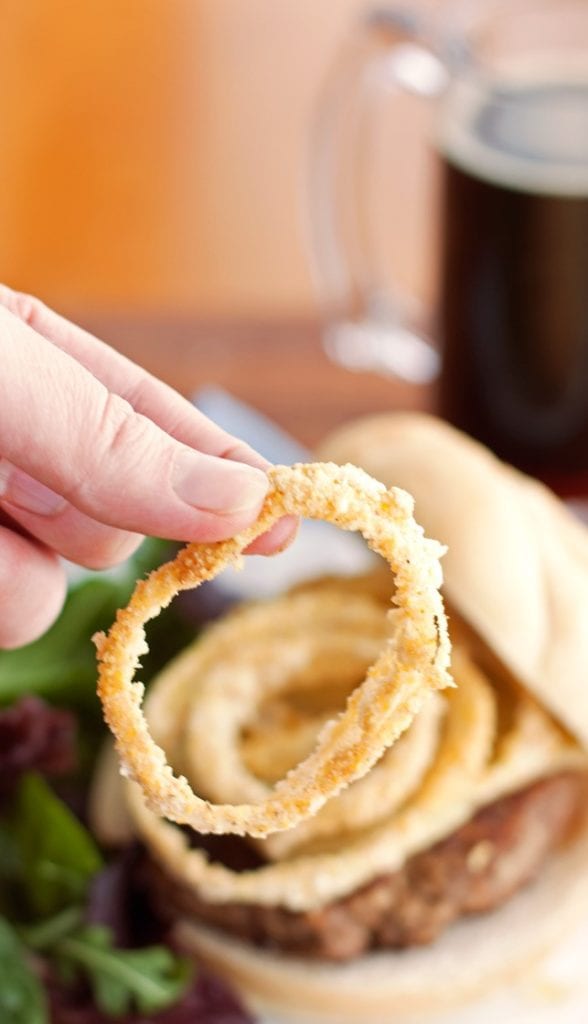 These burgers are super delicious and super satisfying! Perfect for a relaxing day at home or after an active day outside. Serve with an ice-cold beer, relax, and enjoy! 🙂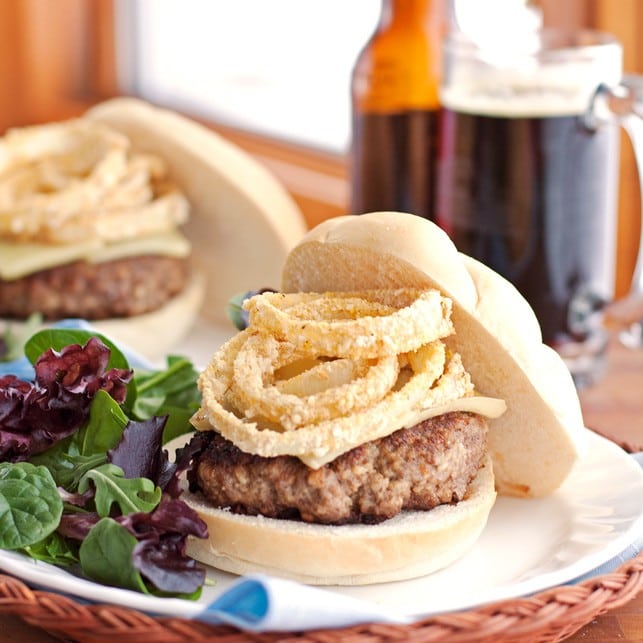 ---
Cheeseburgers Topped With Baked Onion Rings
Thick, juicy burgers covered with melted cheddar cheese and delicious healthy baked onion rings
Ingredients
1

tablespoon

Worcestershire sauce

4

ounces

cheddar cheese

divide in 4

1

batch of prepared oven-baked onion rings
Instructions
In a large bowl use hands to gently combine ground beef, panko breadcrumbs, Worcestershire sauce, cumin, salt and pepper. Add a splash of milk until moist but make sure you can still make firm patties. Form into 4 patties.

Preheat oven to 350 to toast rolls.

In a large (preferably cast-iron) skillet melt butter on med-low heat. Cook burgers in skillet for about 8 minutes. Flip burgers and cook for an additional 5-minutes, until burgers are not quite done. Add cheese and continue to cook until cheese is melted and burgers are fully cooked, about 5 minutes until internal temperature reaches at least 160 degrees.

While cheese is melting place rolls in oven until toasted, about 5 minutes.

Assemble burgers by topping with onion rings and your favorite sauce. Serve immediately with cold beer*!
Recipe Notes
*Beer is optional but highly recommended 🙂
---
---
---