Holiday Dessert Roundup
December 20, 2014
No Comments
Chris and I are off to see his family in Minnesota in a few days for Christmas and we can't wait! Braving the almost arctic temperatures is always well worth it to see his whole family – the more people in a room the warmer it gets right? 🙂
His whole family has a big sweet tooth and I always look forward to the wonderful desserts they'll have around during our stay – all accompanied by his dad's homemade eggnog. Yummy!
Are you still picking out your Holiday desserts? Look no further! I've put together a wonderful Holiday Dessert Roundup bursting with the flavors of the season – Peppermint, eggnog, and gingerbread – oh my!
Share some of your favorite holiday dessert recipes in the comments – I'd love to put a few new ones on this year's menu 🙂
Baked Eggnog Mini Muffin Donuts with Rum Glaze – Garnish with a sprinkle of cinnamon and nutmeg, just like a glass of eggnog!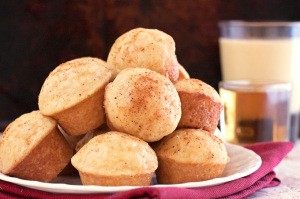 Homemade Peppermint Patties – All natural ingredients combine to make a refreshing peppermint center, rich chocolate coating, and an out of this world candy texture!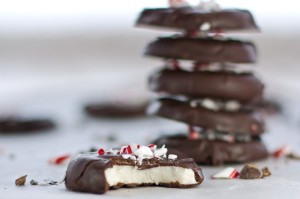 Gingerbread Cupcakes with Orange Ginger Cream Cheese Frosting – Packed with spices and rich molasses and topped with tangy cream cheese frosting.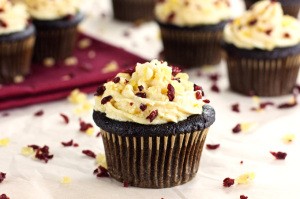 White Chocolate Cranberry Orange Bliss Bars –Mmmmm…Bliss never tasted so good!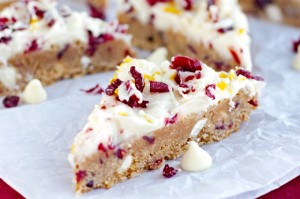 Peppermint Chocolate Cupcakes – Fudgy cupcakes topped with refreshing peppermint buttercream frosting.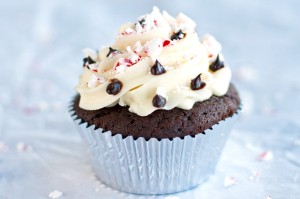 Chewy Chocolate Turtle Cookies – Taste just like the candy in a hot-right-from-the-oven cookie form!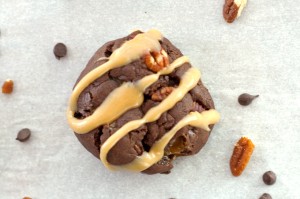 Mint Chocolate Cheesecake Brownies – Rich, fudgy, chocolate brownies swirled with tangy, refreshing mint cheesecake!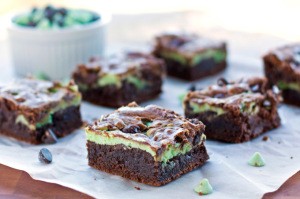 Cranberry Pecan Scones – Rustic healthy cream scones bursting with fresh cranberries and buttery pecans.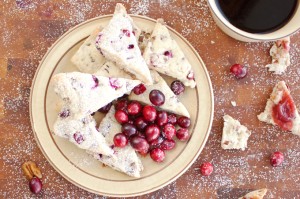 Chewy Chocolate Chip Cookies – Classic for any holiday!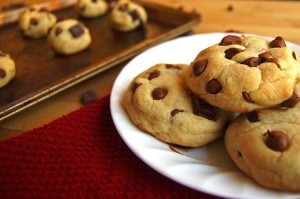 Don't forget to share some of your favorite holiday dessert recipes in the comments below!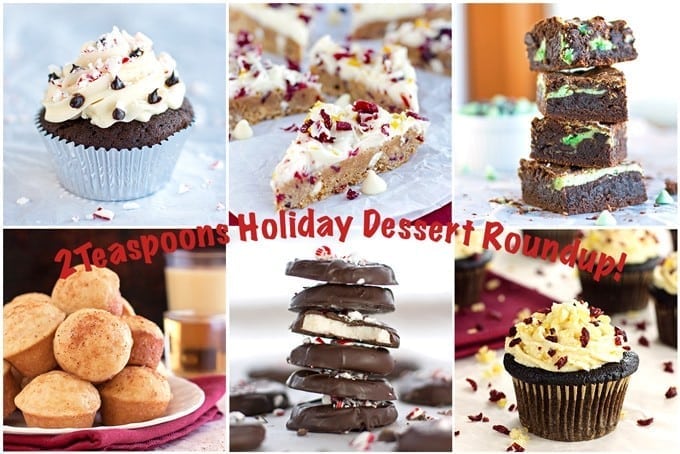 ---
---