11 Easy Vegetable Recipes for a Healthy New Year
January 7, 2018
4 Comments
These delicious, nutritious, easy vegetable recipes will have your whole family asking for second helpings of vegetables!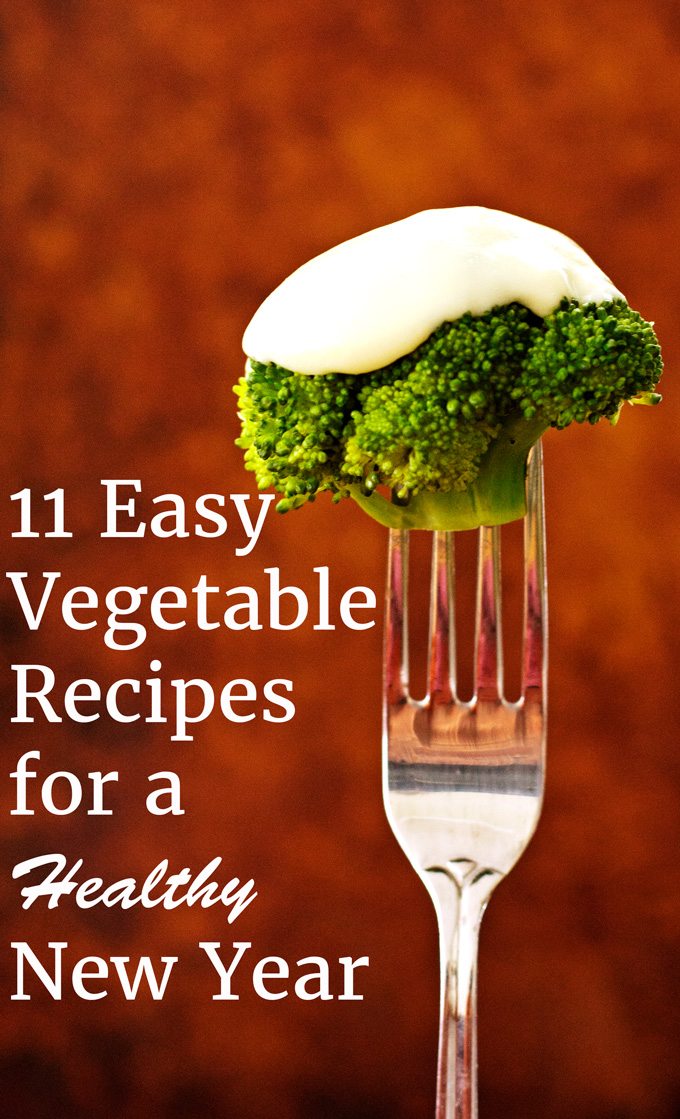 Tap any photo to Pin
Happy New Year! After all the heavy holiday meals, I'm always ready to eat more vegetables in the New Year. Here are 11 of my favorite healthy, easy, and delicious vegetable recipes. These recipes are so good that my father in-law now often asks for carrots instead of French fries. Plus, these vegetable recipes make it easy to stick to any healthy resolutions!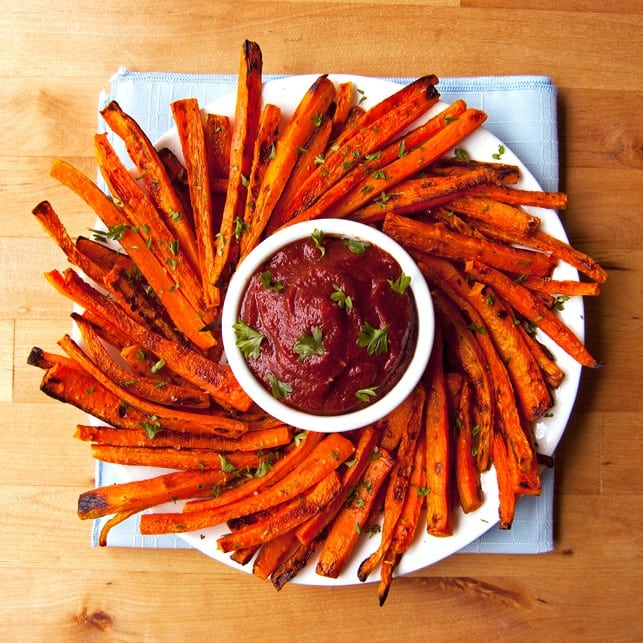 There is no need to sacrifice flavor for healthiness with these vitamin-packed, Healthy Baked Carrot Fries! These carrot fries are loaded with all the health benefits of carrots and all of the tastiness of fries – that's a win-win in my book!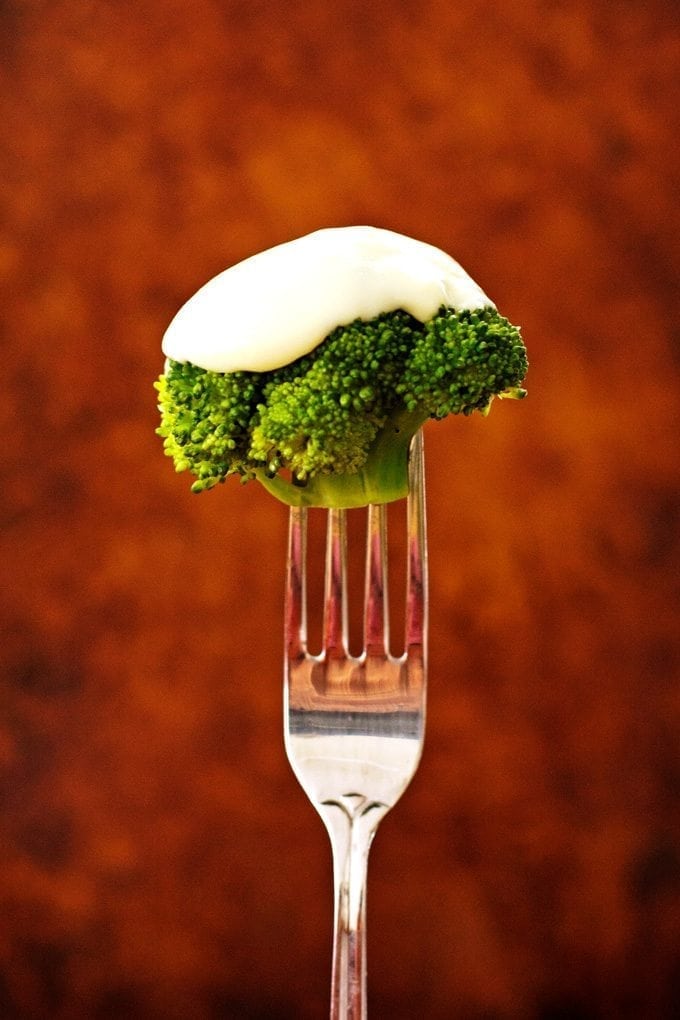 The broccoli is steamed until fork tender and the sauce is creamy, dreamy sharp cheddar-y goodness. As an added bonus the beer makes the sauce rich and tangy. (Note: If you're cooking for kids just substitute more milk for the beer, it will still taste yummy)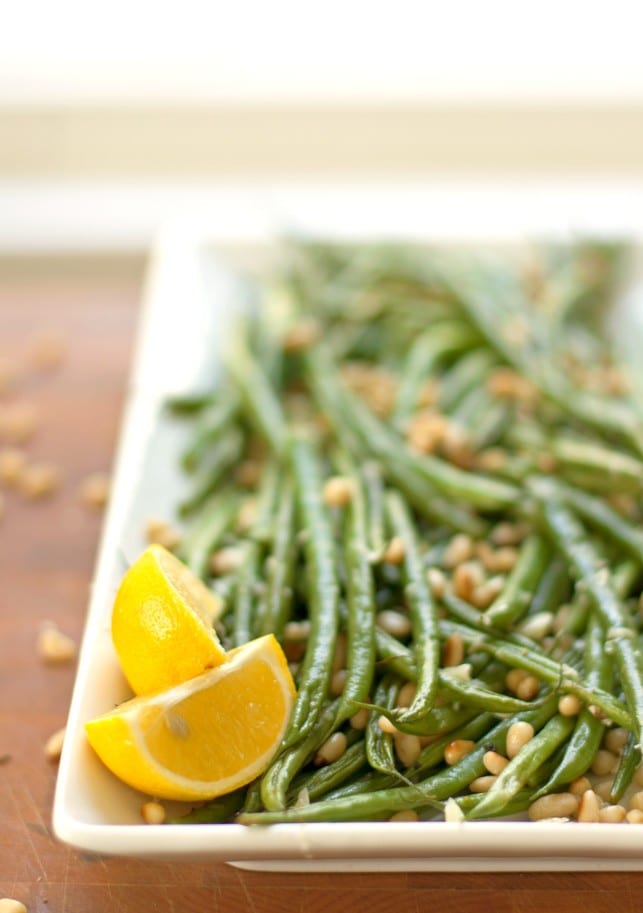 Green beans tossed with toasted pine nuts, sautéed garlic, and bright tangy lemon juice. The pine nuts give this dish a creamy, yet slightly crunchy texture, while the garlic and lemon adds a tangy burst of flavor. Top with shredded parmesan for a rich, salty, nutty flavor addition.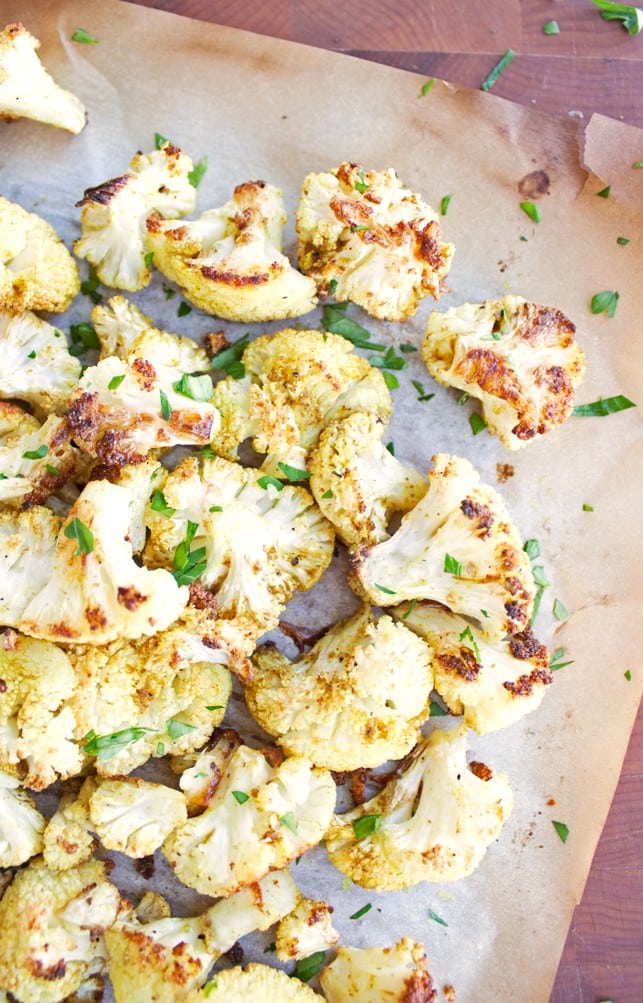 The curry gives the cauliflower a spicy kick that goes perfectly with the natural sweetness and deep flavor of roasting!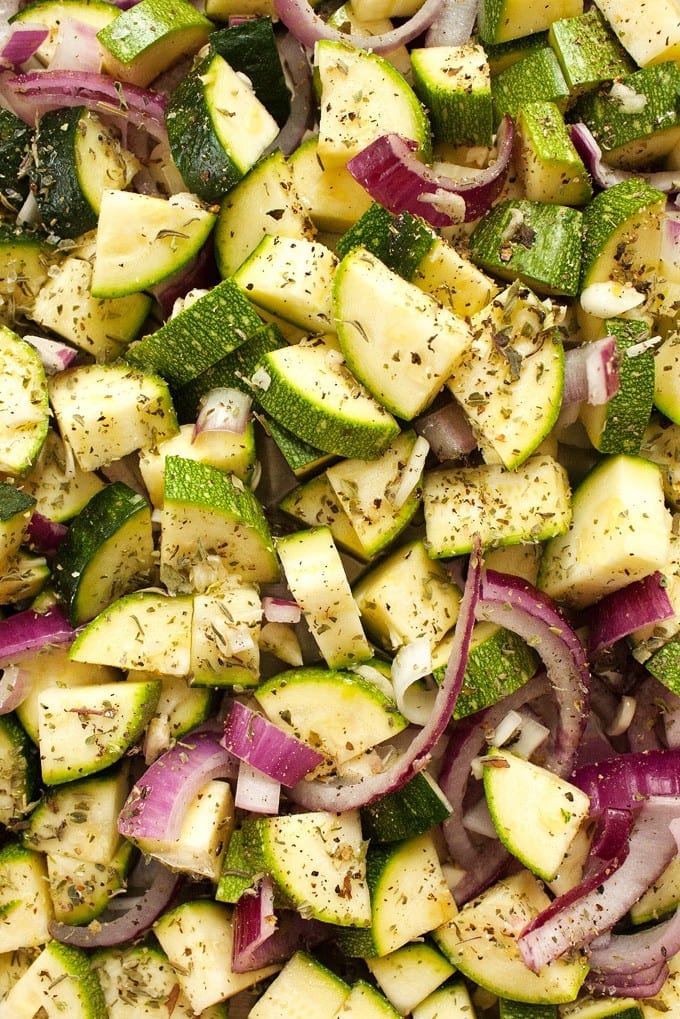 Sautéed zucchini with red onion, garlic, herbs, salt, pepper, and olive oil. Add a little lemon juice and voila! Instant farm fresh side dish! The herbs and spices are versatile, so experiment with what you have around your pantry, garden or farmer's market. I usually use green herbs like Herbes de Provence, thyme, basil, and/or oregano, and it's always delicious!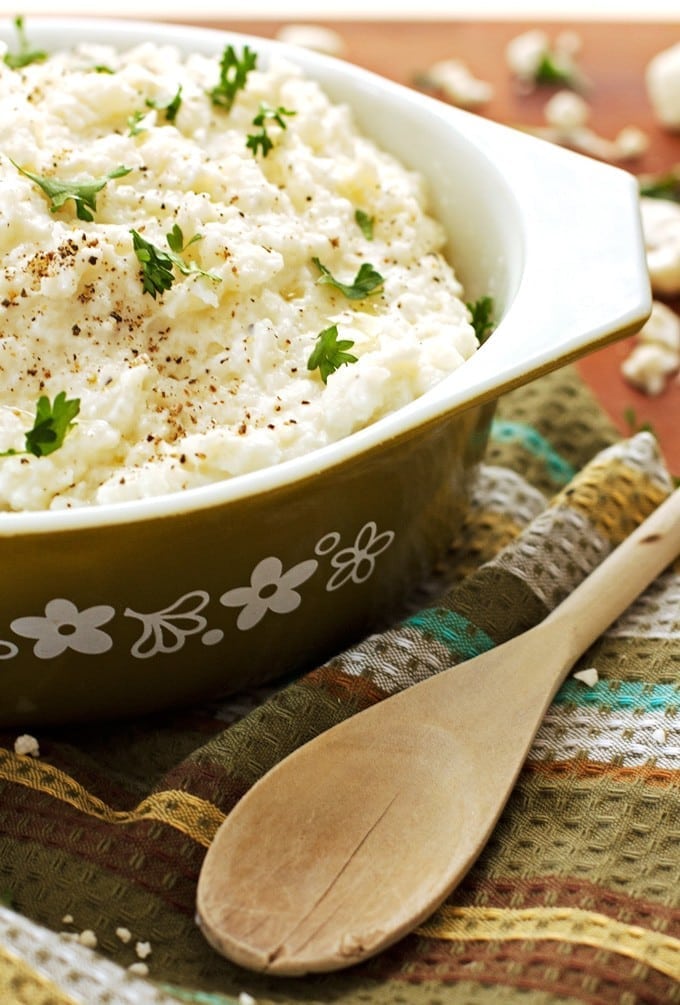 All the flavor and texture of creamy mashed potatoes without all the calories. This three ingredient recipe – cauliflower, unsweetened greek yogurt, and olive oil – is a healthier alternative to potatoes that cuts down on the calories and add vitamins and minerals. The greek yogurt adds protein and helps the mash become extra creamy. 🙂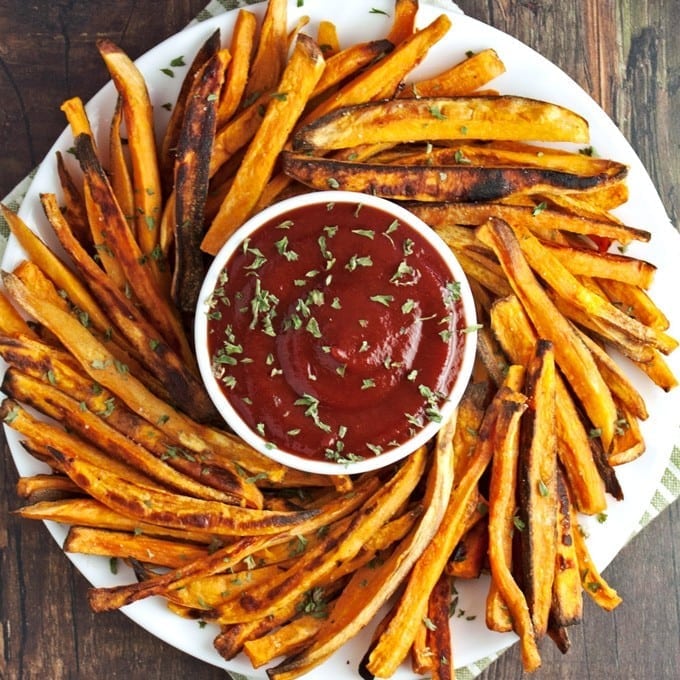 No need to sacrifice flavor for healthiness with this delicious and easy recipe. Chop your sweet potatoes into fry-sized pieces, toss in oil, salt and pepper, and roast for about 30 minutes, flipping once near the middle. Enjoy!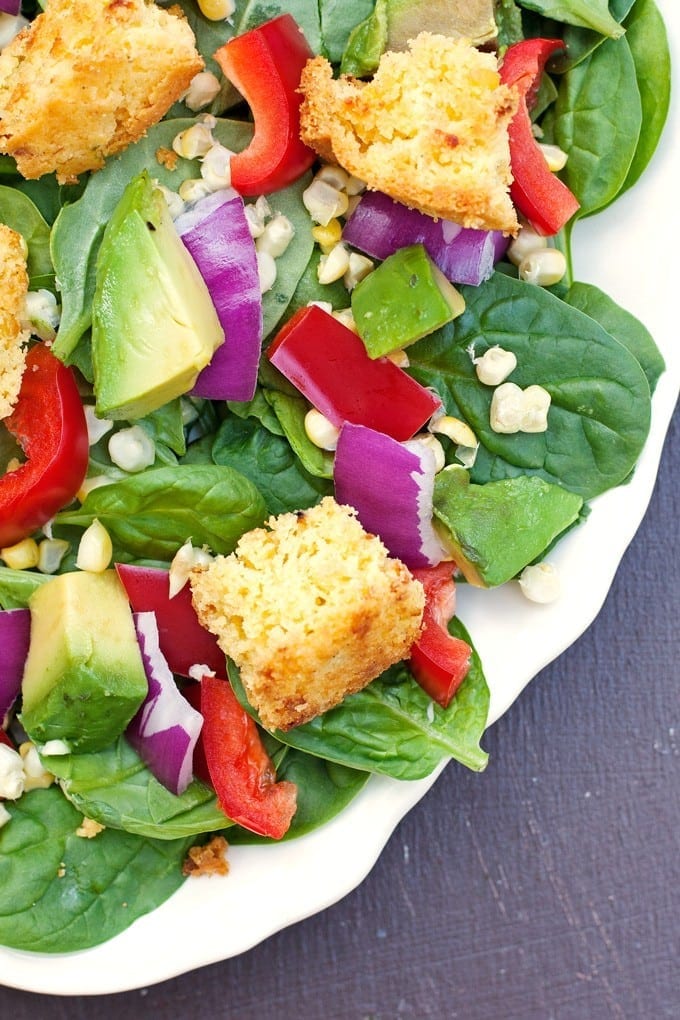 I love the light, healthy feel of this fresh Southwest Salad with Cornbread Croutons. It's packed with crunchy cornbread croutons, creamy avocados, juicy peppers, tender corn, red onions, all on a bed of crisp baby spinach – fresh, flavorful, and fabulous!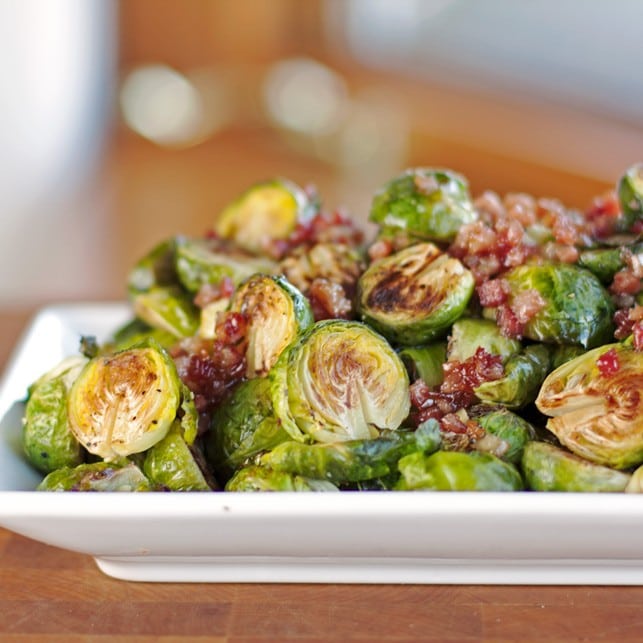 Nutty, hearty, brussels sprouts tossed with sweet maple and salty, smokey, bacon. A modern American staple.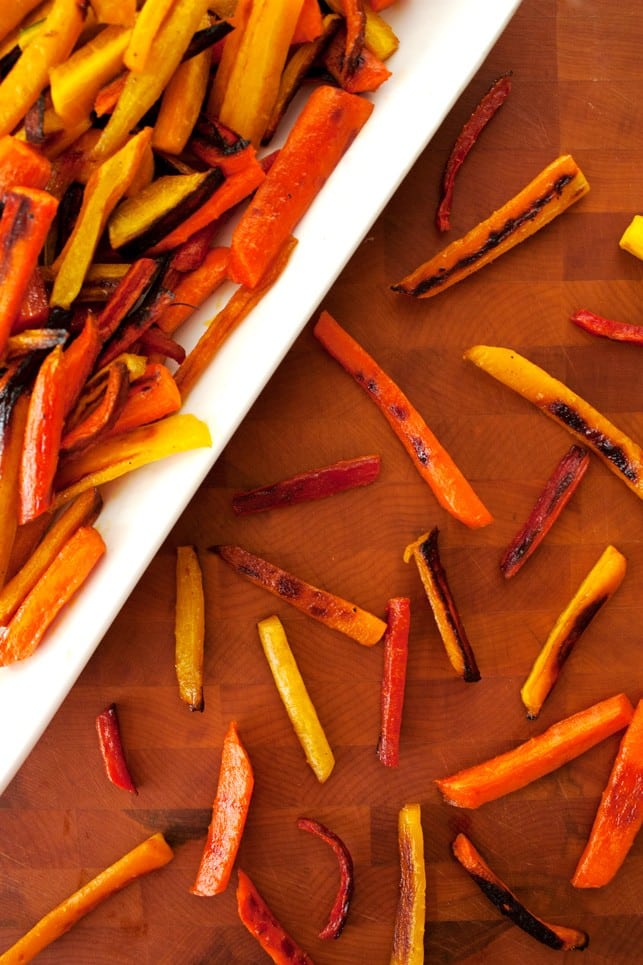 Golden roasted carrots coated with sweet honey and tangy ginger. They are sure to be a crowd-pleaser along side anything from burgers to egg rolls.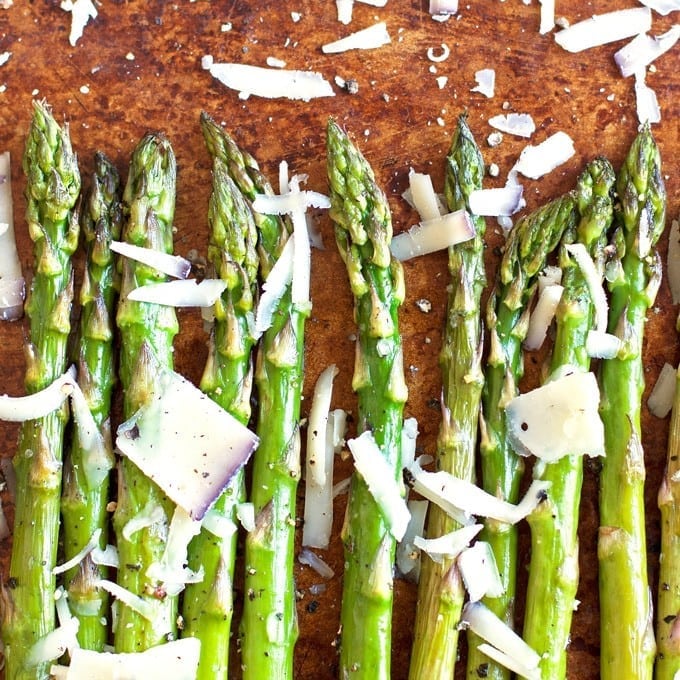 Simple recipe that only needs olive oil, salt, pepper, lemon juice, and asparagus. If you're feeling ambitious, you could also add a dusting of shredded sharp cheese, like parmesan.
Bonus vegetable recipes from around the web:
How To Cook and Eat an Artichoke | Gimme Some Oven
Sheet Pan Garlic Butter Mushrooms | Damn Delicious
Arugula Salad with Shaved Zucchini, Pistachios, and Parmesan | Domesticate Me
Sugar Snap Peas with Lemon, Mint, and Pine Nuts | I'm Bored – Let's Go
Do you have a New Year's resolution to eat more vegetables? Share your favorite vegetable recipes in the comments below!
SaveSave
SaveSave
SaveSave
SaveSave
SaveSave
SaveSave
SaveSave
---
---