Honey Ginger Roasted Carrots
July 31, 2014
2 Comments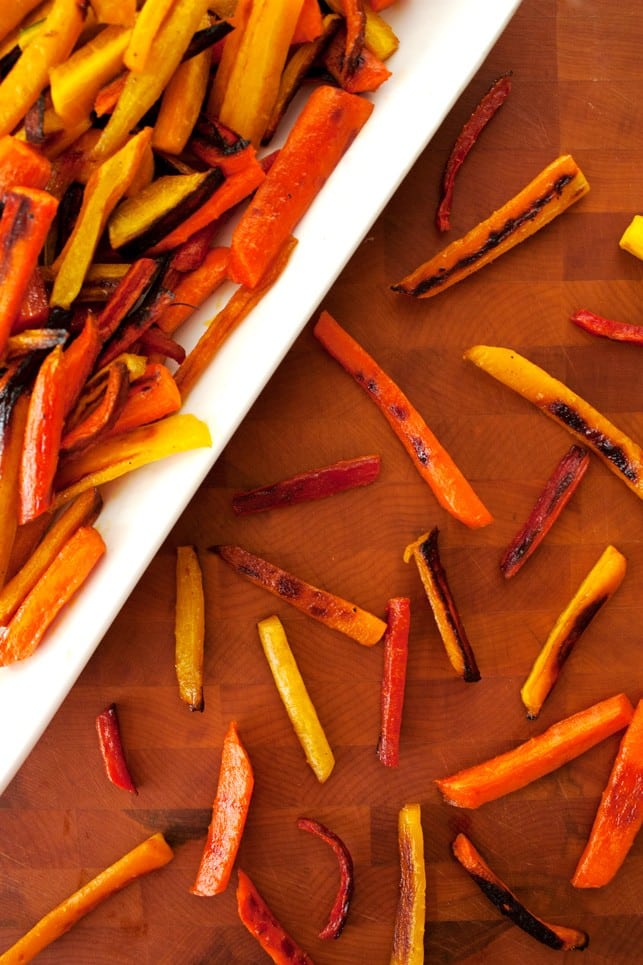 Tap any photo to Pin Chris and I will be leaving California this Saturday! We have really enjoyed soaking in the local sights and tastes this past month. My favorite part was definitely all the alfresco dining. Eating outside in nice weather is great seasoning for any food 🙂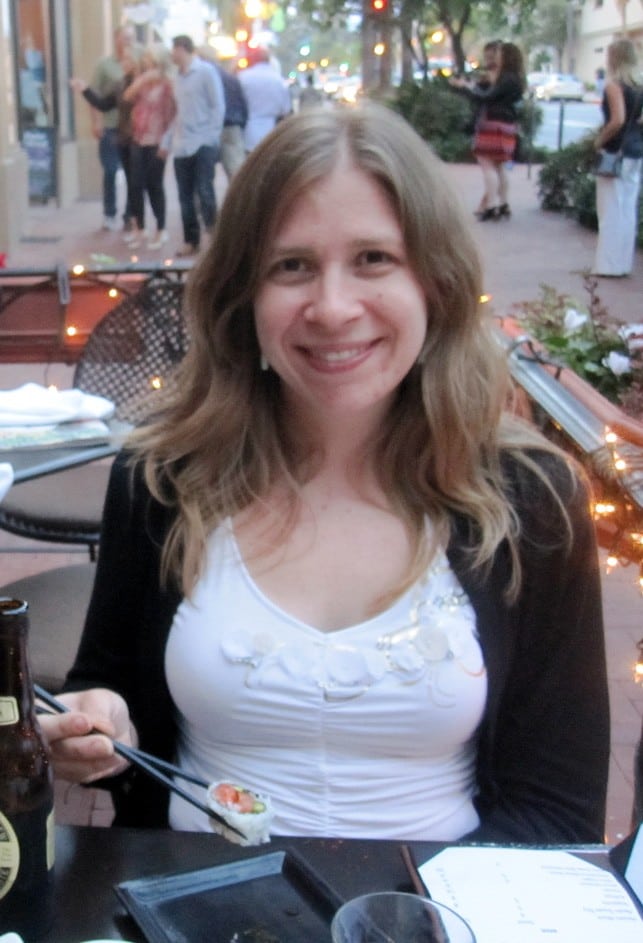 Chris and I also explored the Downtown Santa Barbara Urban Wine Trail. It's a magical place where you walk from downtown tasting room to downtown tasting room, sampling the delicious local wines. You get the experience of visiting all of the local vineyards with none of the driving. Definitely a win-win situation in our marriage. And as an added bonus Santa Barbara wines are fantastic! The Pinot Noir was made famous by the movie Sideways, and the Chardonnay and Syrah are delicious too!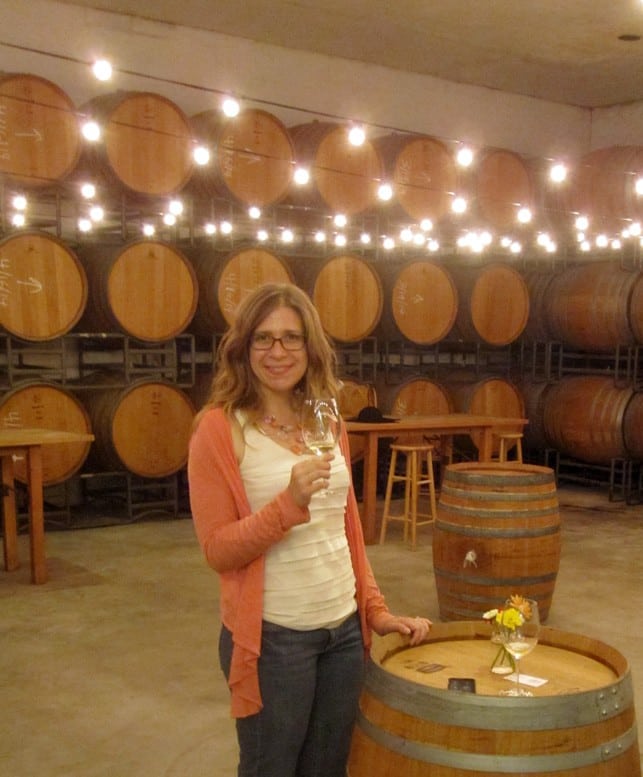 We topped off our whole California trip by visiting Santa Cruz Island in Channel Island National Park.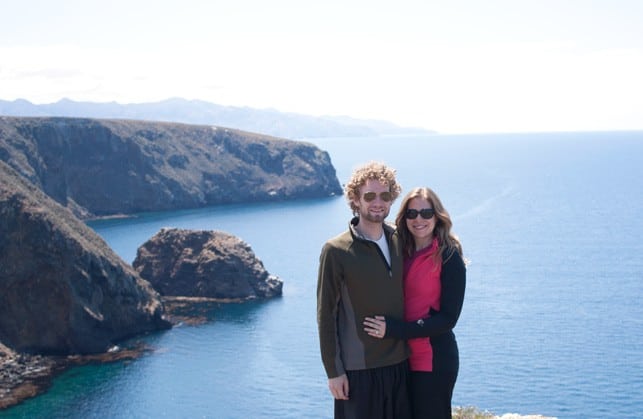 The ferry ride over to the island was short and smooth. Our boat was even surrounded by playful dolphins that love to coast along the currents produced by the boat.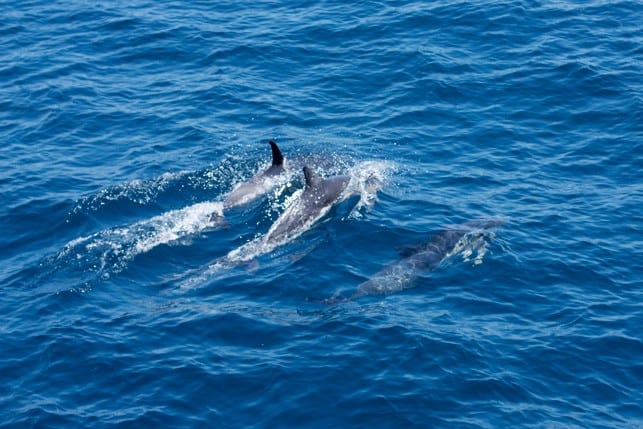 When we got to the island, we were greeted by gorgeous ocean views and dramatic cliffs as far as the eye could see.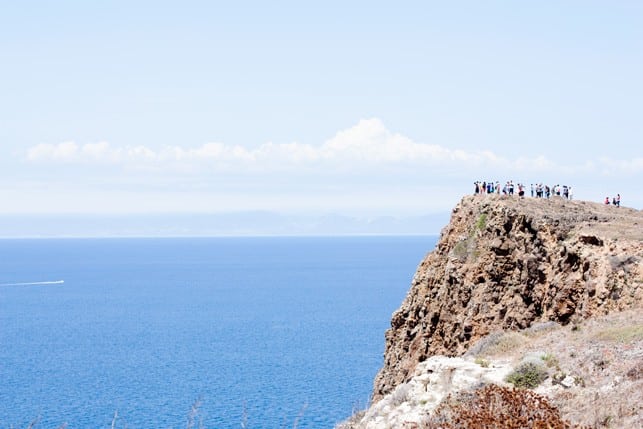 We'll definitely miss California, but are looking forward to getting home and setting off on our exciting new life plans!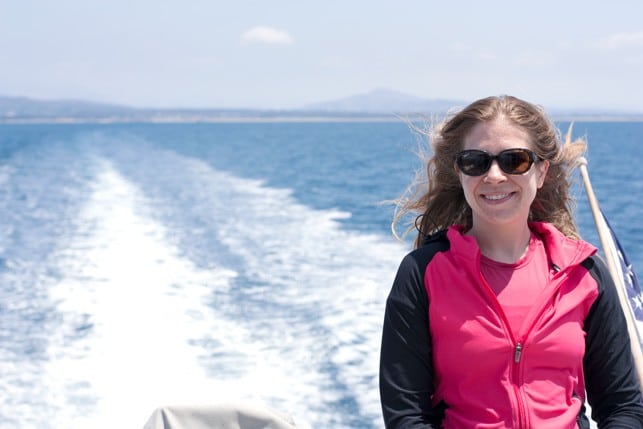 Today I'm sharing a recipe for Honey Ginger Roasted Carrots. These are a fantastic, slightly sweet, slightly tangy rendition on my Healthy Baked Carrot Fries. They are sure to be a crowd-pleaser on their own, or along side anything from burgers to egg rolls.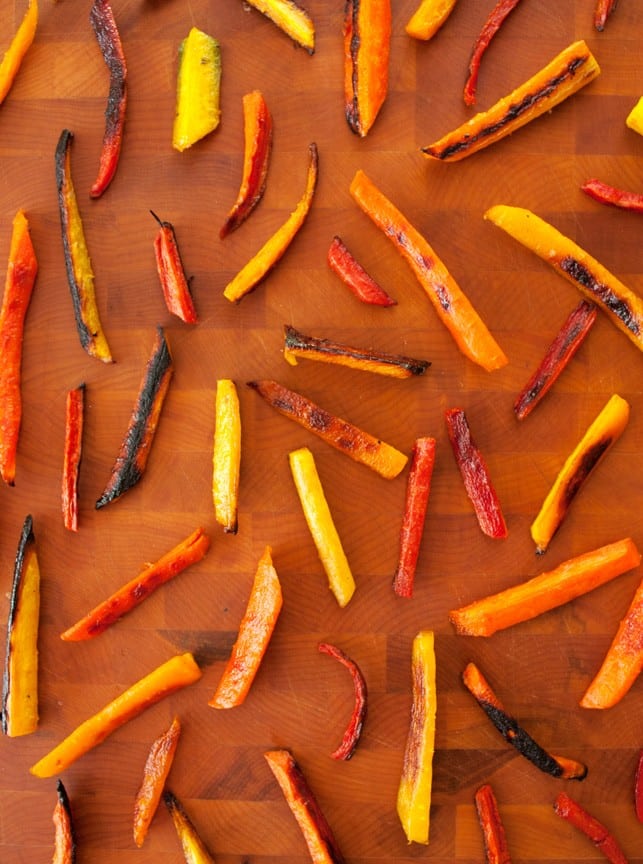 I managed to find some colorful (and flavorful) heirloom carrots!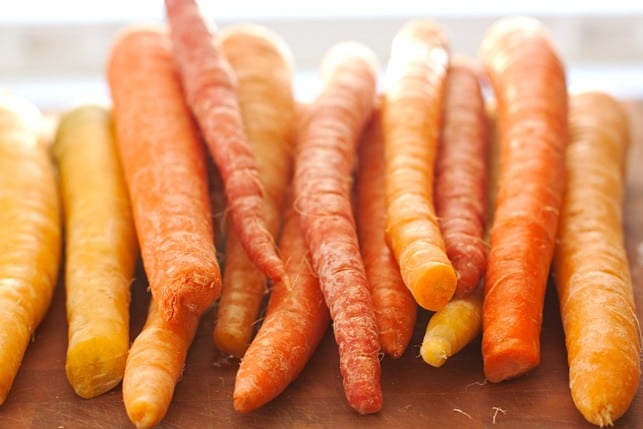 I love the fun colors (orange, yellow, red, sometimes they even have green and purple!) on my plate. When I can't get the heirloom carrots, I use regular carrots and they definitely work great too!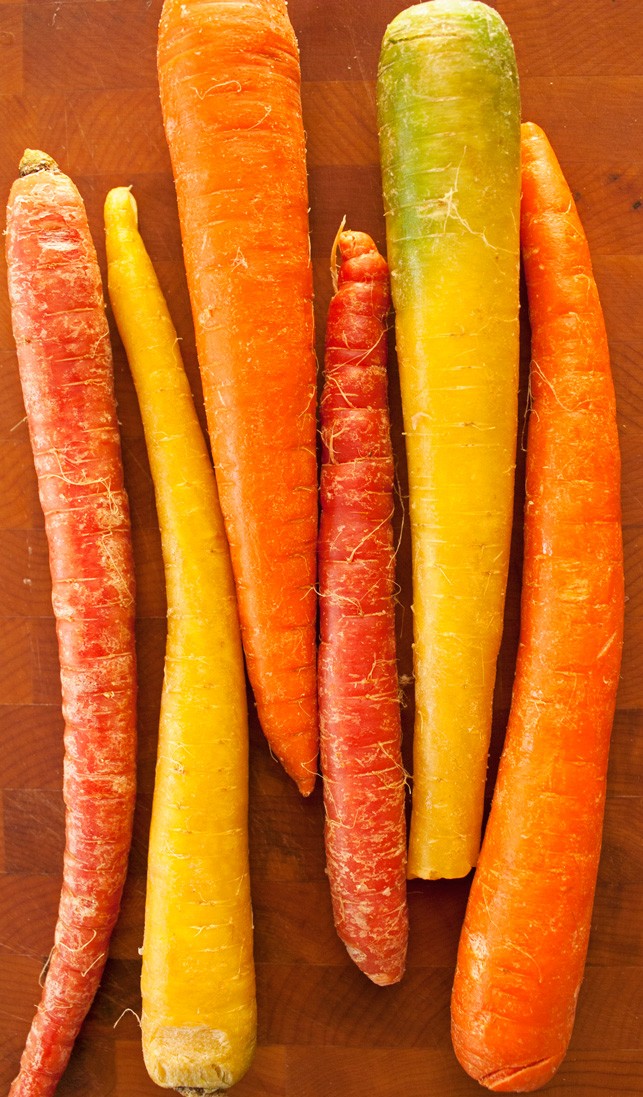 I recommend roasting the carrots on a rimmed baking sheet in case any of the honey or oil runs a little during cooking…honey running off a cookie sheet in a 400 degree oven = a not so fun afternoon of trying to get said honey off the inside of your oven…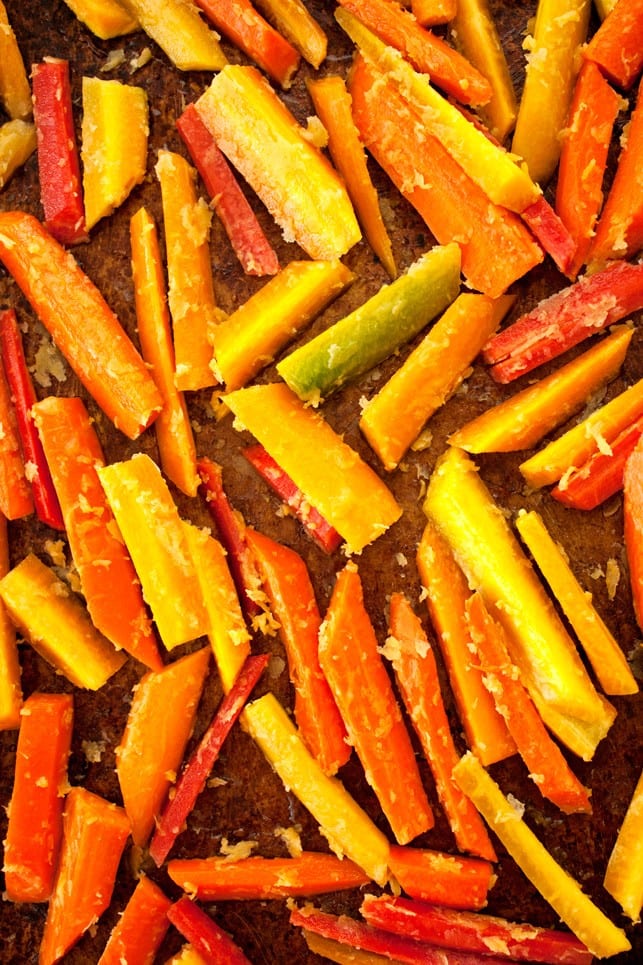 Definitely feel free to play around with the amounts of ginger and honey too. I've included amounts that will give the carrots a subtly sweet and tangy taste, but they will also be delicious if you increase or decrease the amounts of either or both…just let your taste buds be your guide 🙂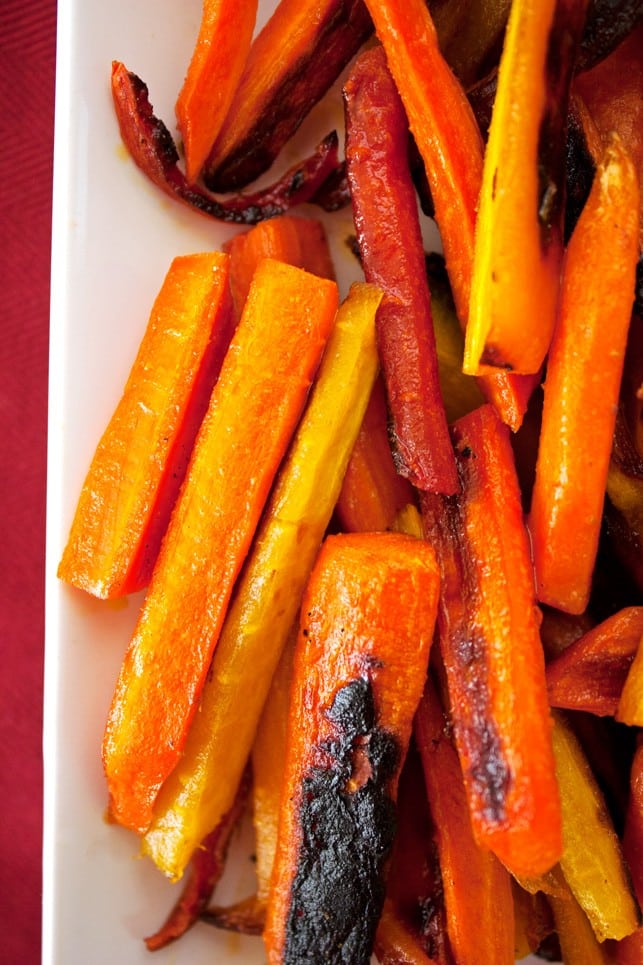 ---
Honey Ginger Roasted Carrots
Golden roasted carrots coated with sweet honey and tangy ginger
Ingredients
2

lbs

carrots

peeled and cut

2

tablespoons

olive oil or melted coconut oil

1

teaspoon

dried ginger

or 1 tablespoon fresh grated ginger
Instructions
Preheat oven to 400 degrees F.

Whisk together oil, honey, ginger, and salt. Pour mixture over carrots and toss to evenly coat. Arrange carrots in a single layer on a rimmed cookie sheet (the honey may run a little). Roast until carrots are golden and cooked through, about 15-20 minutes.
---
---
---