Strawberry Cheesecake Cupcakes
June 8, 2014
30 Comments
When I was little I obsessed over everything strawberry. I loved strawberry ice cream, strawberry shortcake, and strawberries straight from the garden. I even remember proudly bragging to my little fellow classmates that my Nana was a genius because she made strawberry pie. My young, sugar-loving taste buds loved that she didn't corrupt the sweet taste of strawberries with the tangy rhubarb…100% sweet strawberry goodness!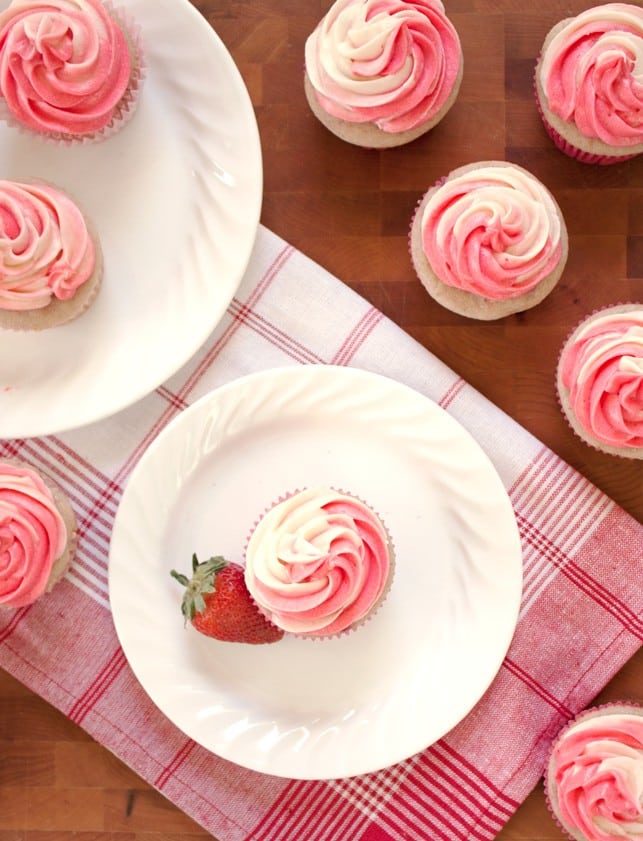 My mom helped me plant strawberries in our garden. I was so excited to be growing my own strawberries. I even remember her going out at the crack of dawn to rescue some of our small crop before the birds ate them all. It was a labor of love and they tasted fantastic!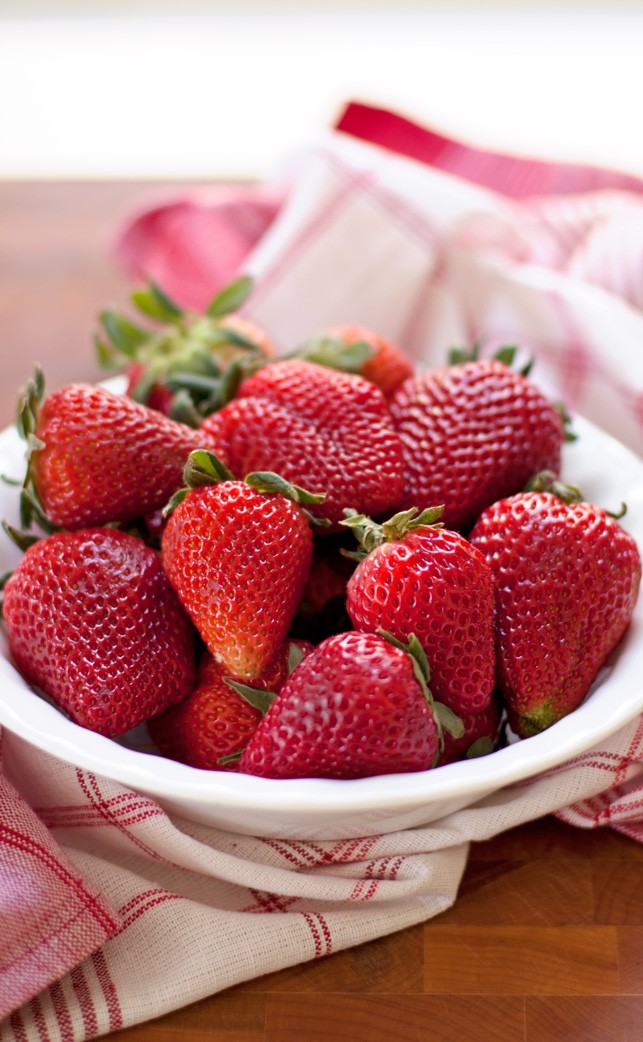 June always reminds me of the delicious taste of fresh picked strawberries. Most of the orchards in New York (where I grew up) and Connecticut (where I live now) have pick-your-own berries all summer, starting with strawberries in early June. I love tramping around the orchards, picking and tasting the strawberries!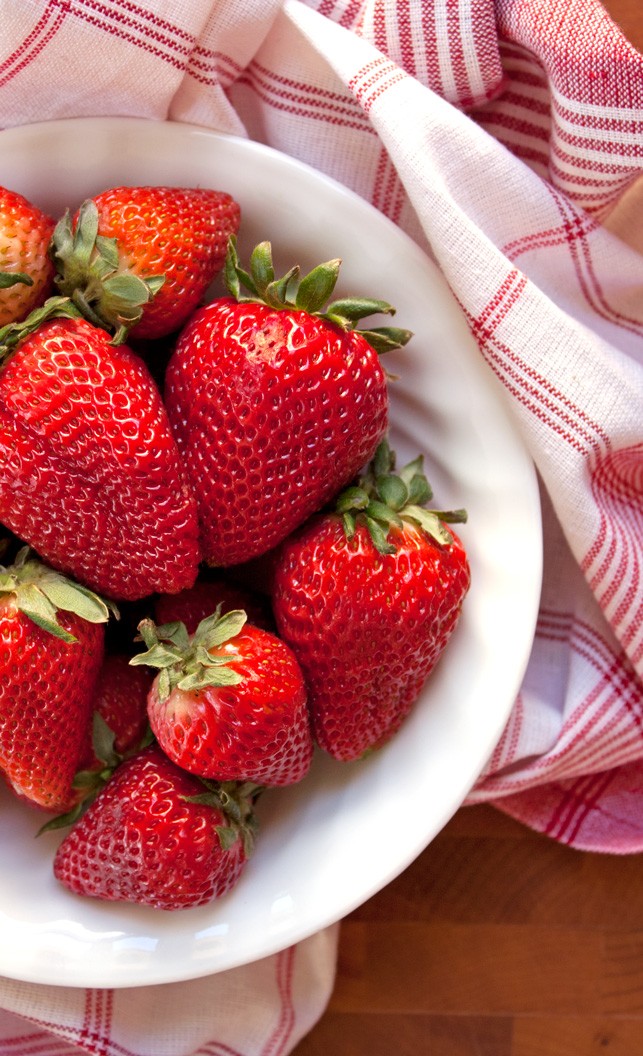 Today I'm sharing a summery strawberry recipe, Strawberry Cheesecake Cupcakes!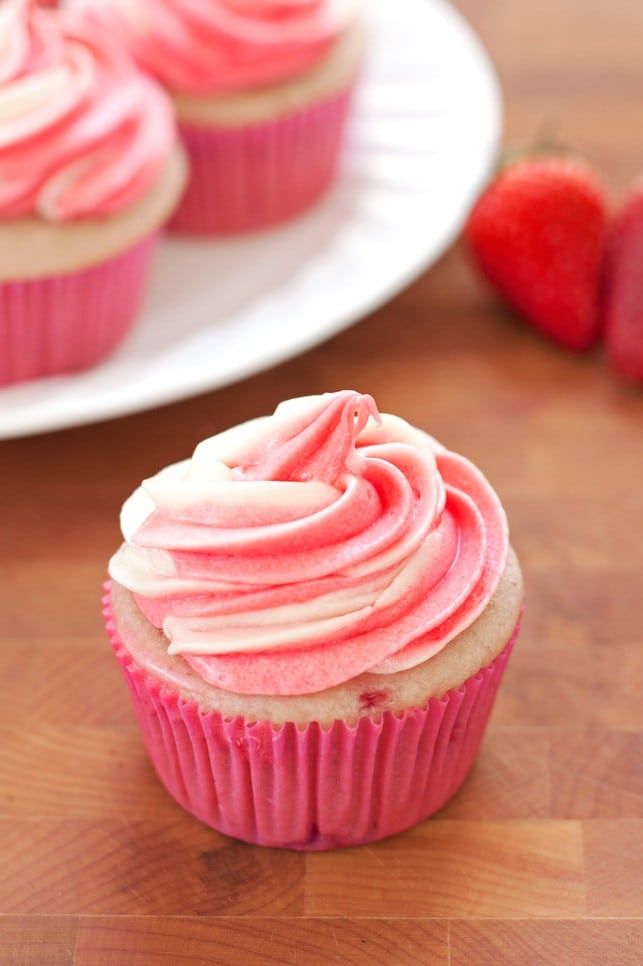 The cake is flavored with real strawberries, and doesn't include a) a boxed strawberry cake mix or b) a packet of strawberry jello. I prefer the natural taste of strawberries over the artificial flavoring. If you like the bright pink color typical of strawberry cakes, just add a few drops of red food coloring to the batter.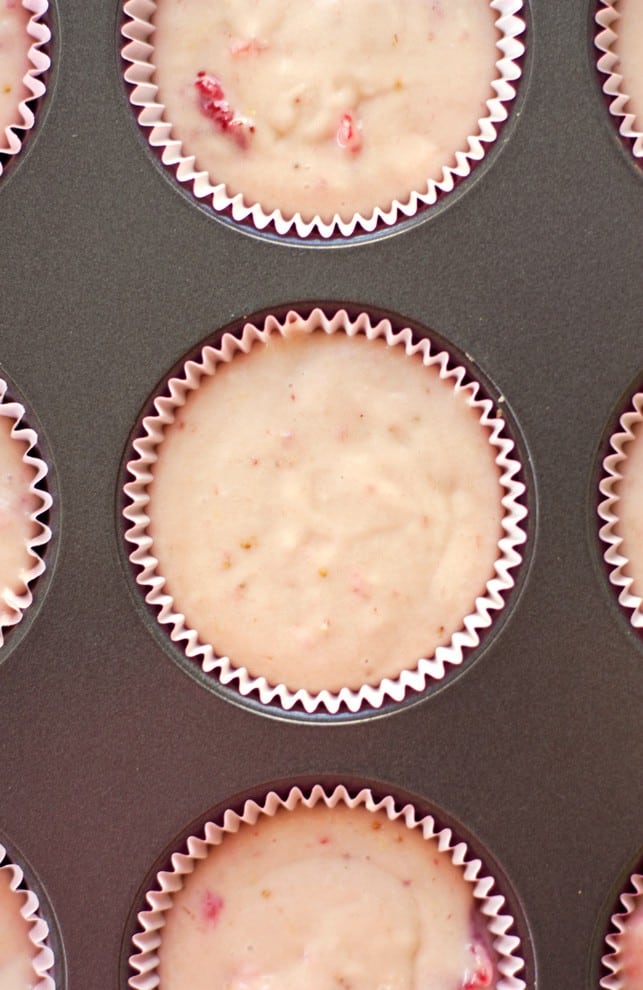 The tangy cream cheese frosting is a perfect complement to the sweet strawberry cupcakes. I think even my younger taste buds would have appreciated it, but you can always substitute a vanilla butter cream frosting if you prefer. Just use all butter in the frosting recipe instead of the butter-cream cheese mixture.
Piping cream cheese frosting can be tricky. The water in the cream cheese can cause the frosting to get runny, making it pretty much impossible to pipe. I found that the secret to piping cream cheese frosting is:
a) use full fat cream cheese, it has less water and therefore is less likely to get runny and
b) beat the butter and the powdered sugar first then just add a little cream cheese for flavor.
I divided my frosting in half, dying one half pink and keeping the other half white to create a pretty pink and white swirl!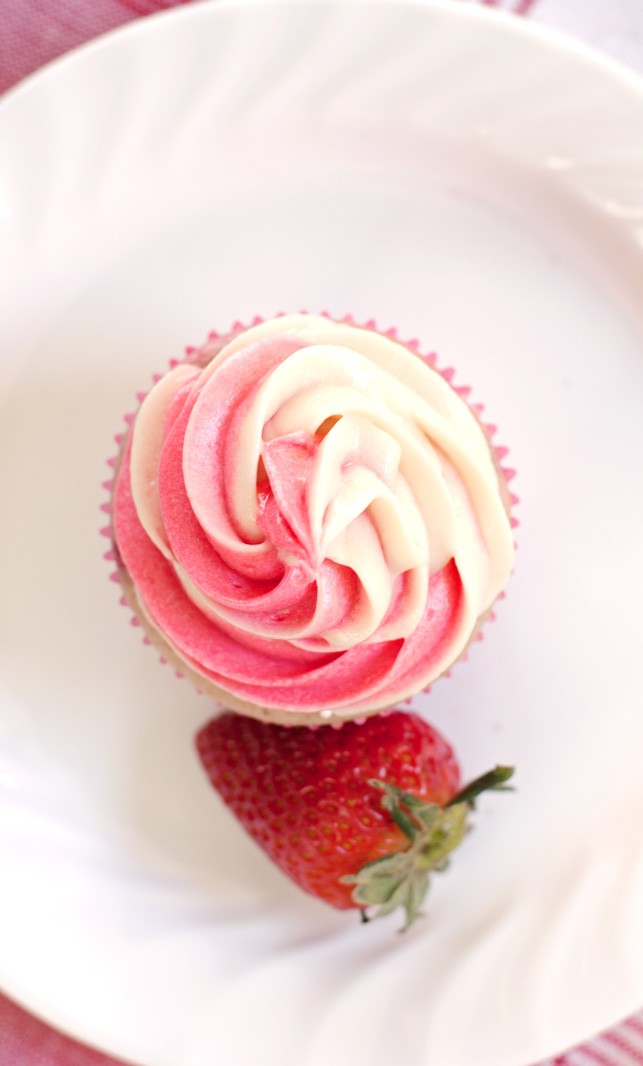 As an added bonus I decided to experiment with a yummy cupcake filling. I found there was no need for fancy filling equipment. I gently cut a hole in the center of each cupcake, filled it with a little strawberry cheesecake filling, and then placed the cupcake lid back on top!

Voila! Instant strawberry cheesecake surprise! Yummy!
I hope you enjoy these sweet, tangy strawberry cupcakes. My adult taste buds even found an orchard that kept pace…These cupcakes pair perfectly with this sparkling summer delight!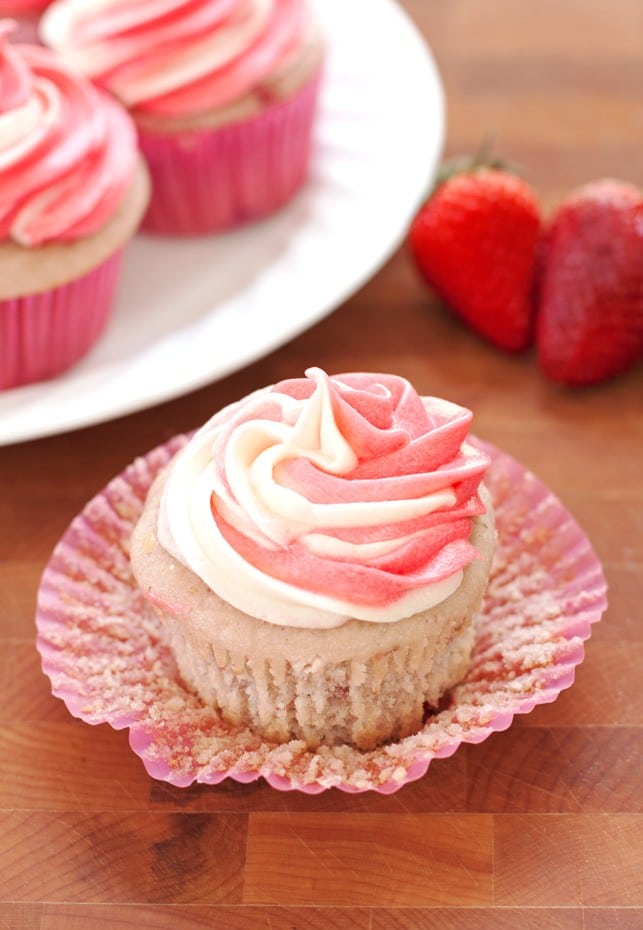 ---
Strawberry Cheesecake Cupcakes
Fresh strawberry cupcakes topped with tangy cream cheese frosting and filled with a strawberry cheesecake surprise! No cake mix or jello needed!
Ingredients
Cupcakes
1

large egg

room temperature

¼

cup

plain greek yorgurt
Frosting and Filling
¾

cup

softened unsalted butter

1 ½ sticks

2

cups

of powdered sugar sifted

measure before sifting

2

tablespoons

liquid strawberry puree* or strawberry jam

red food coloring

optional
Instructions
Preheat oven to 350 degrees F. Line 12 muffin cuts with cupcake liners and set aside.

Pulse about 4 strawberries in a food processor to get about 1/3 cup chunky puree and set aside. Puree about 8 strawberries in a food processor to get about ½ cup + 2 tablespoons of liquid puree and set aside.

Melt butter in a large microwave safe bowl on medium power for about 30-60 seconds. Stir in sugar, then stir in egg, yogurt, milk, vanilla, and ½ cup strawberry liquid puree (not the chunks yet).

In a medium bowl combine flour, baking powder, baking soda, and salt. Slowly add dry ingredients to wet and gently stir until there are no lumps in the batter. Gently fold in strawberry chunks and lemon zest.

Divide evenly between the 12 cupcake lined muffin cups. Bake until a toothpick comes out clean, about 20 minutes. Cool completely on a wire rack.

Once cupcakes are completely cool, beat butter for frosting with an electric mixer on medium until smooth, about 1 minute. Add powdered sugar and beat until light and fluffy, about 3 minutes. Add vanilla, then add cream cheese one ounce at a time until desired tanginess is reached.*

Make filling by combining 2 tablespoons of frosting with the 2 tablespoons of liquid strawberry puree set aside during cupcake making. Cut ½" diameter holes in cupcakes, making sure not to go through the bottom (I went about half way down the cupcake). Fill cupcake with 1 teaspoon each of the filling then cover with the piece of cupcake originally removed.

Divide remaining frosting in half, dying one half pink with red food coloring. Put frosting in a frosting bag with pink on one side and white on the other.** Pipe on cupcakes, serve and enjoy!
Recipe Notes
*Too much cream cheese will cause frosting to be runny.
**Some tips on how to swirl and pipe frosting:
http://sallysbakingaddiction.com/how-to-make-swirled-frosting/
http://www.melskitchencafe.com/video-tip-how-to-frost-cupcakes-bakery-style/
---
---
---