Honey Roasted Peanut Butter
September 26, 2014
8 Comments
This peanut butter doesn't need jelly. I love jelly, spread lightly on a warm piece of bread and served on something that looks rustic. But this homemade peanut butter is so creamy and deliciously nutty, there is no need for any kind of "and". Just peanut butter.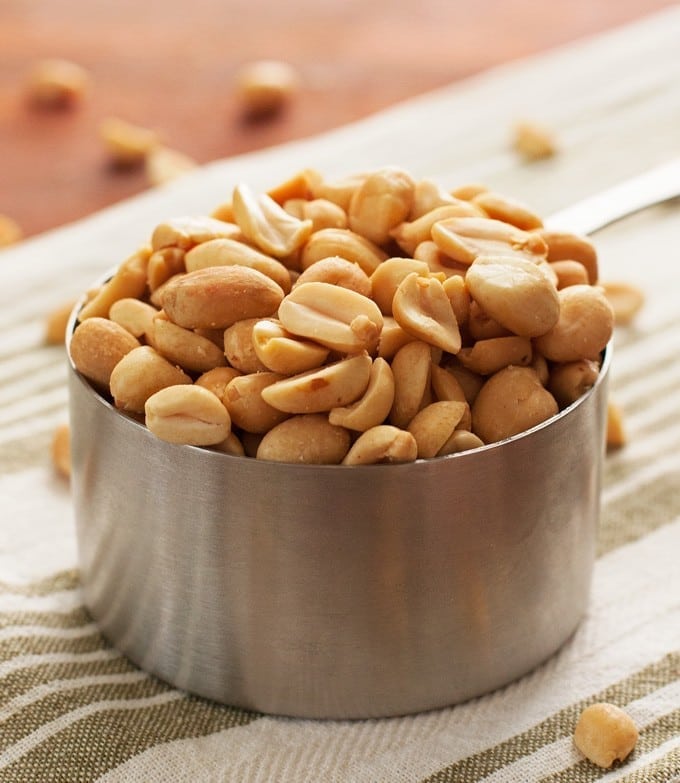 Speaking of "just", making this delicious homemade peanut butter requires "just" three ingredients. Peanuts. Salt. And, if you like, honey.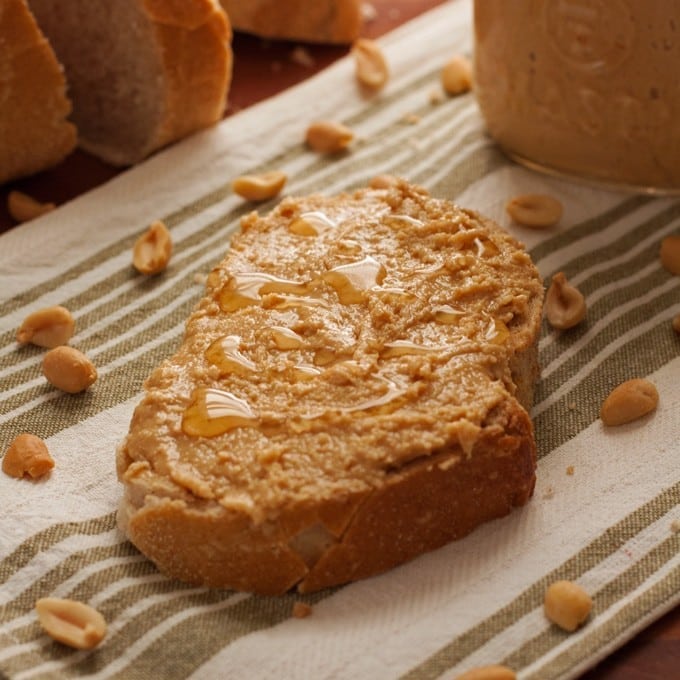 I grind the peanuts in our blender. Our blender is pretty heavy-duty, but we've found that a food processer works really well too. Just drop the peanuts in and turn it on. A low setting works best.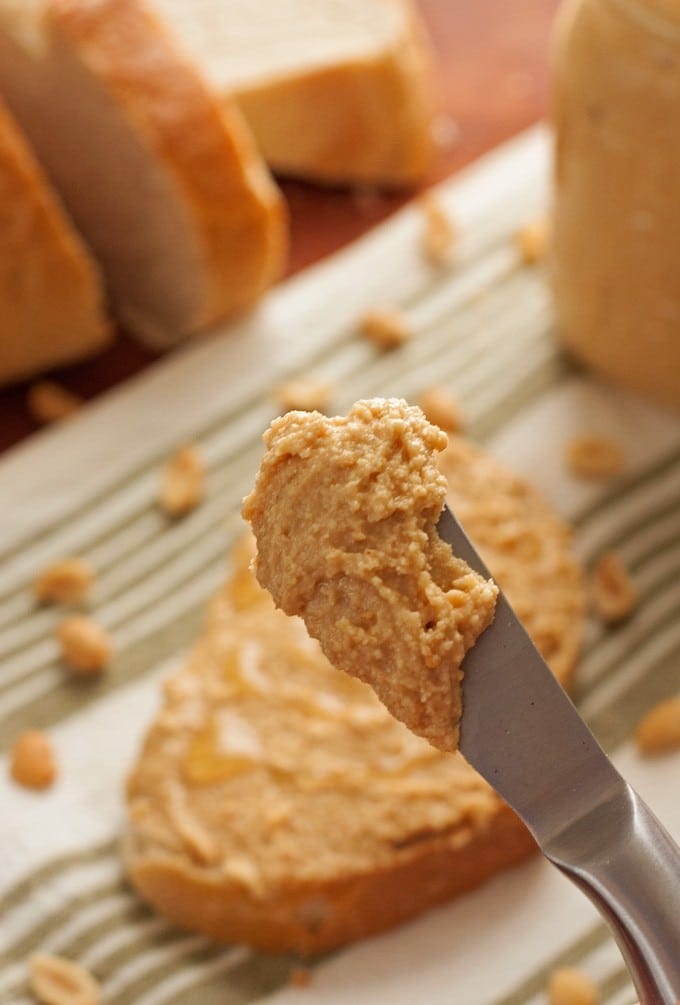 After a little while, the peanuts will grind themselves into small little pieces. At this point, you need to just keep grinding.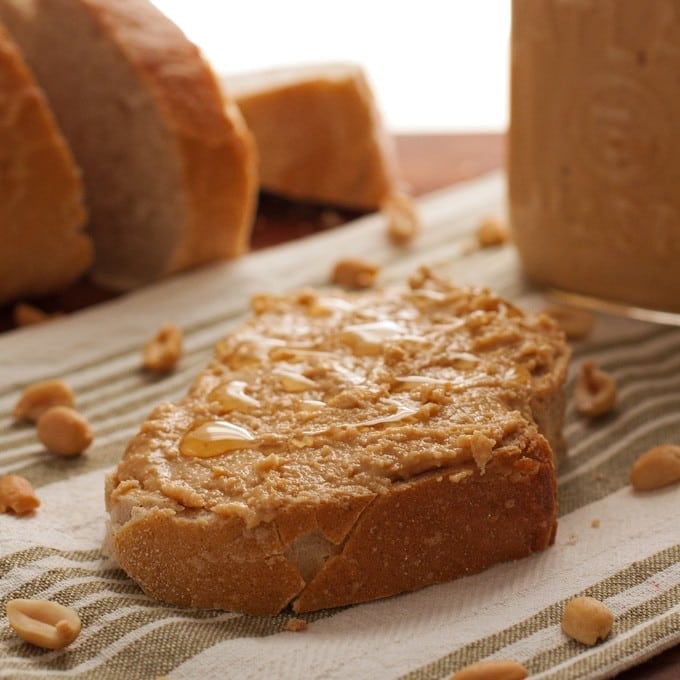 Eventually, the peanuts will start to release their oils, and the whole thing gets creamy. It's like magic. I usually need to stop the blender and use a spatula to mix things around to keep the whole thing mixing. After the peanuts get creamy and start doing that blender thing where they mix and turn over and it looks a little like whirlpool, I add the honey and the salt and turn the blender back on to let it all mix together. That's it!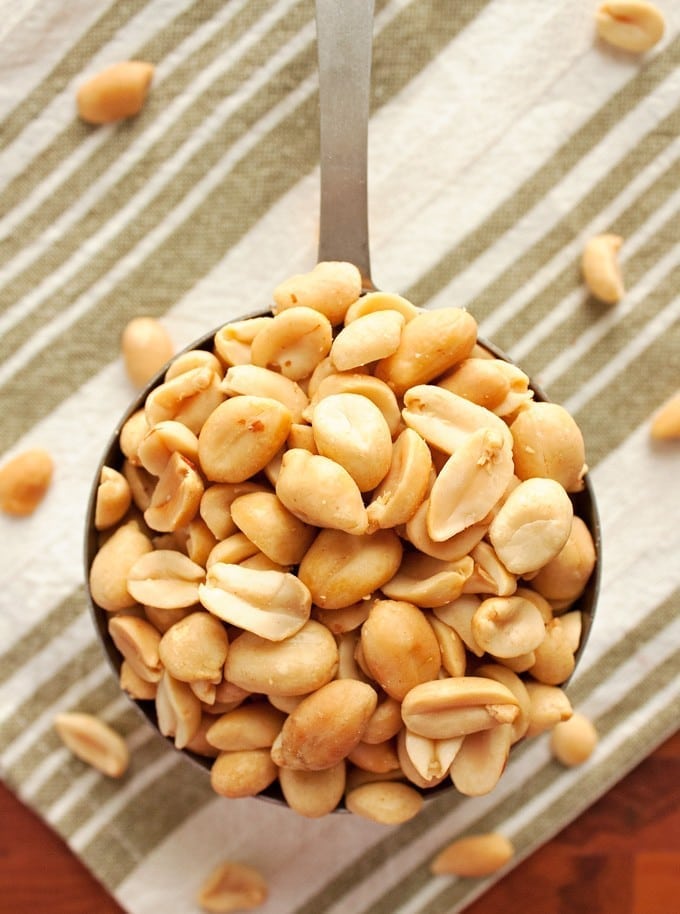 I prefer to buy unsalted, roasted peanuts. This lets me add the right amount of salt. Plus I get to taste the peanut butter as I'm making it, just to make sure I get the salt right. It usually takes a lot of tastes, but I know I'm doing it in the name of perfect peanut butter 🙂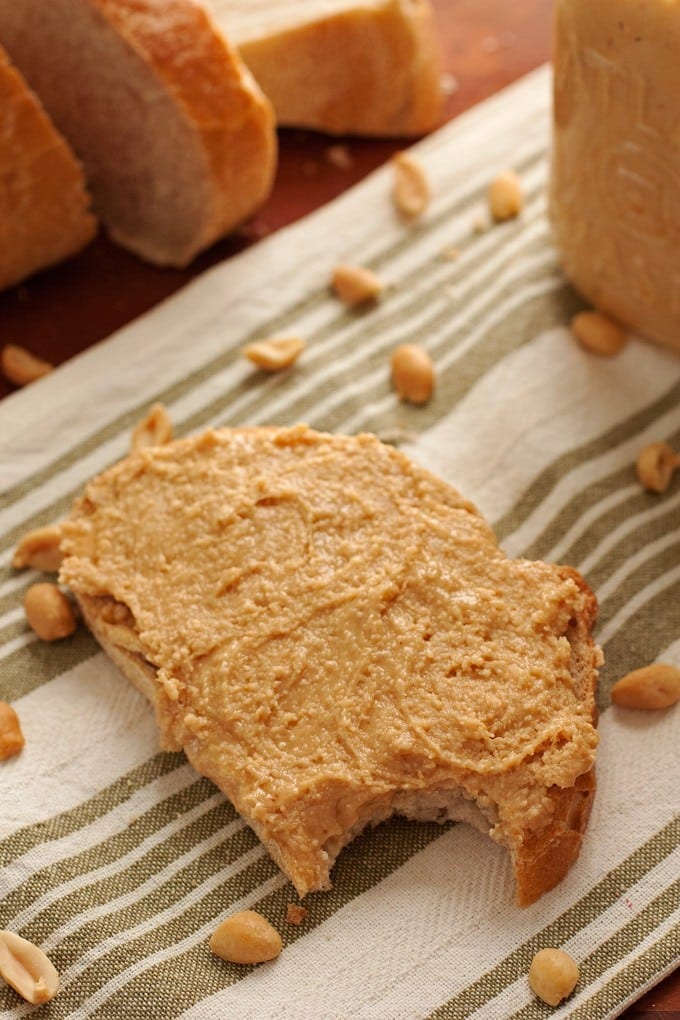 ---
Honey Roasted Peanut Butter
Super creamy, super easy homemade peanut butter sweetened with honey and finished off with a touch of salt.
Ingredients
1

lb

unsalted

roasted peanuts

Salt to taste

I use about ½ teaspoon

Honey to taste

I use about 1 tablespoon
Instructions
Place peanuts in a food processor or a powerful blender.

Turn blender on low and let peanuts grind until they form soft peanut butter, scraping down sides as needed, about 3-5 minutes. During this process the peanuts will first turn gritty then start to form a soft peanut butter as they release their oils. Add salt and honey to taste and stir in by hand or by turning blender back on briefly.

Remove peanut butter from blender and either enjoy immediately or store in an air-tight container in the frig.
---
---
---