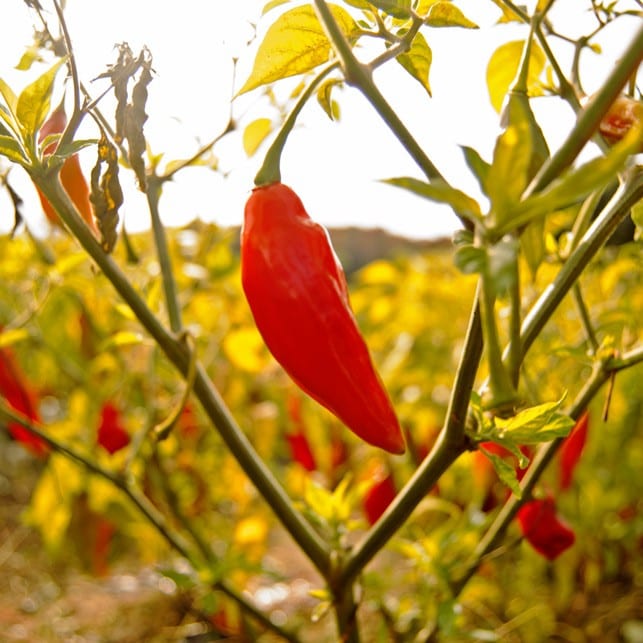 Click here to Pin this recipe
Chris and I returned to Easy Pickin's Orchard in Enfield, CT to try out their pick-your-own vegetables!  We were super excited about gathering delicious fall produce to experiment with some new soon-to-be-posted recipes (stay tuned!).  It was a beautiful fall day, perfect for exploring their garden of yumminess 🙂
We started with classic tomato picking.  I was instantly back in my parent's garden growing up, with delicious juicy tomatoes fresh off the vine. I can taste my Mom's fresh BLTs already!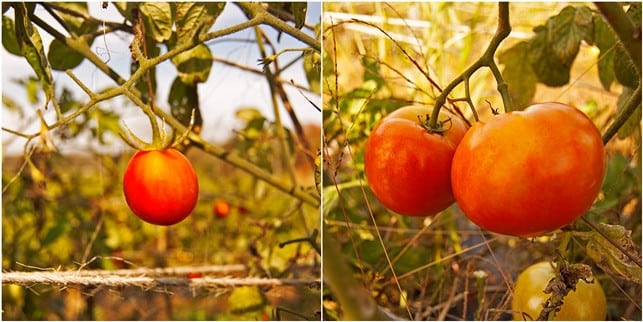 We also meandered over to the peppers area and were blown away with all the different peppers they had to offer!  These are just a few examples of both the sweet and hot peppers we picked!  Our jalapeño is going to give a great kick to the salsa we are making!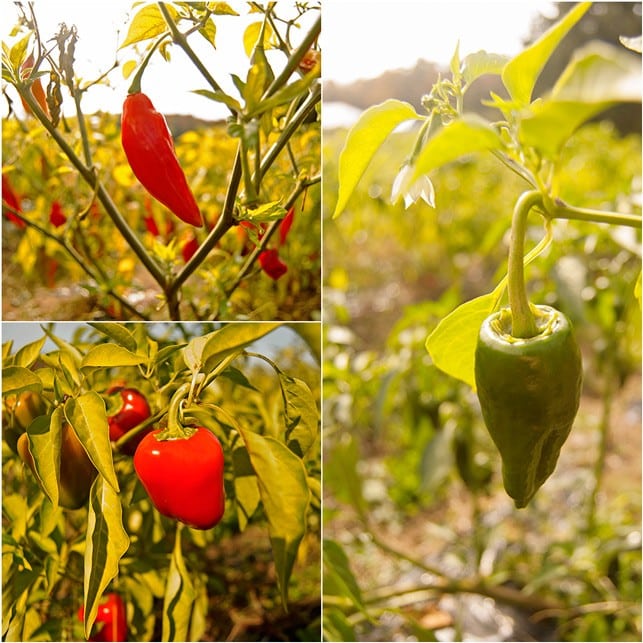 As we went further into the orchard we discovered a whole section of beautiful purple veggies!  Eggplant, peppers and ochre!  Oh my!
I had no idea that purple bell peppers existed! Peter Piper picked a peck of purple peppers! Try saying that three times fast 🙂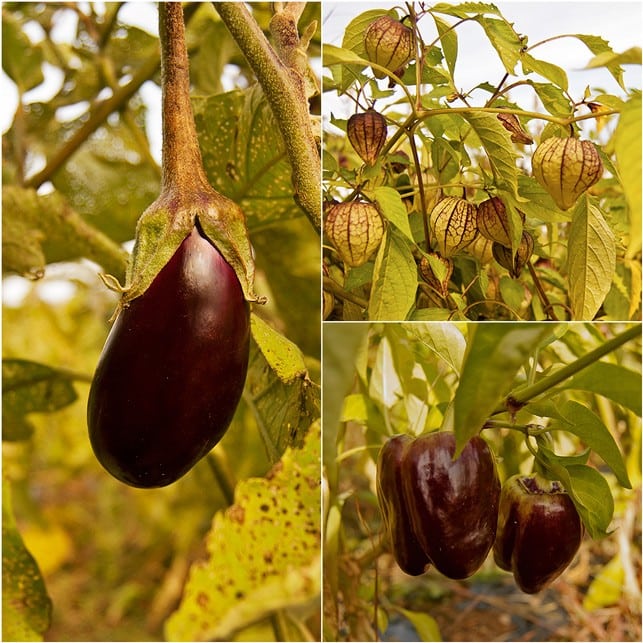 Once we were done "picking-our-own" we got to try "digging-our-own"!  You just loosen the carrots from the soil, wiggle them around back and forth, and then they pull right out!  After buying carrots in the grocery store for years, this was a surprisingly satisfying experience.  And the carrots were delicious!

It was definitely a great day on the Orchard….both Chris and I were hard at work getting photos! 🙂