Roasted Butternut Squash Ginger Soup
October 8, 2013
3 Comments
This past weekend I visited my fantastic friend Cecile in Boston!  It was one of those sunny fall days in the city where there is nothing better than window shopping at the boutique shops along Newberry Street and having a long lunch at an outdoor café. So that's exactly what we did!
I always love to talk to Cecile.  She has such a great perspective and is always trying to get outside her comfort zone.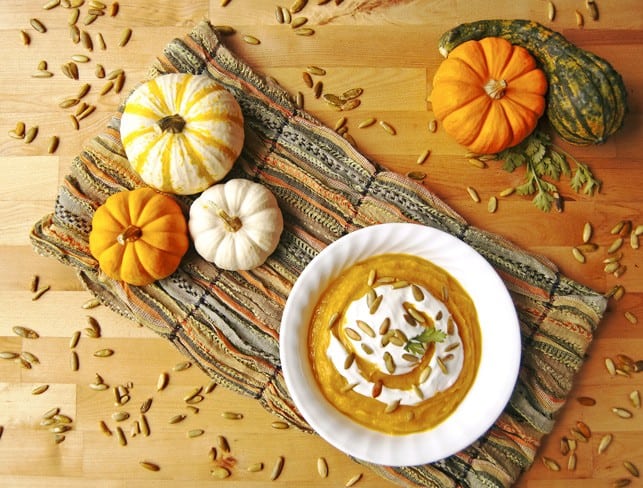 Her most recent foray into things unknown was a Yale Alumni Women's Networking Dinner.  The group is currently reading Lean In by Sheryl Sandburg and discussing mentoring and support groups for women.  One thing that immediately struck me about the book was the focus on the need for us women to feel more confident when we know we have an important point to make.  I have seen so many of my competent, successful friends get bowled down by someone that seems really confident, regardless of who was actually right.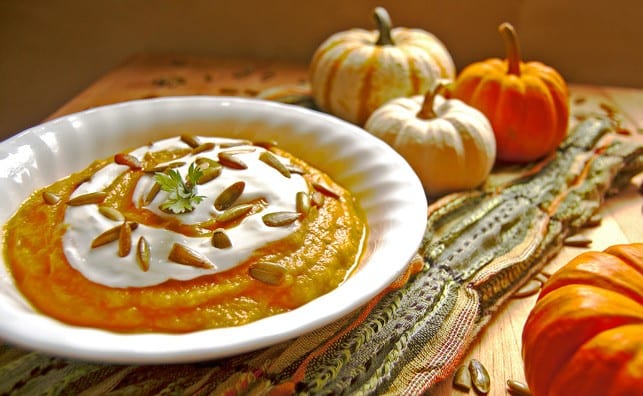 This need to not let ourselves get derailed by someone with false confidence is something I've been thinking a lot about since the third season of Downton Abbey
***~spoiler alert if you haven't seen it yet!~***
Dr. Clarkson was obviously correct in his diagnosis of Sybil, but he could not guarantee the diagnosis or the treatment, and so seemed to lacked confidence compared to the famous Sir Philip. Sir Philip was very certain in his diagnosis, to the point of falsely guaranteeing the safety of mother and child.  Although Sir Philip was obviously completely wrong, his confidence was very convincing, and even Lord Grantham exclaimed, "Isn't a certainty better than a doubt!?"
I always try to remind my friends (and myself! ), that "Just because someone is more confident doesn't mean they are more right!"  If you have a point to make don't let someone's false confidence wear you down.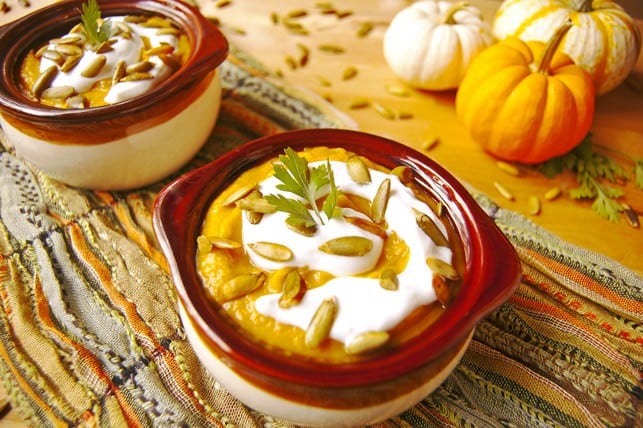 The goal is not to fill ourselves with the false confidence that Sir Phillip demonstrated, but to gain real confidence in our ideas so we don't get pushed around like Dr. Clarkson because it seems like somebody else knows better.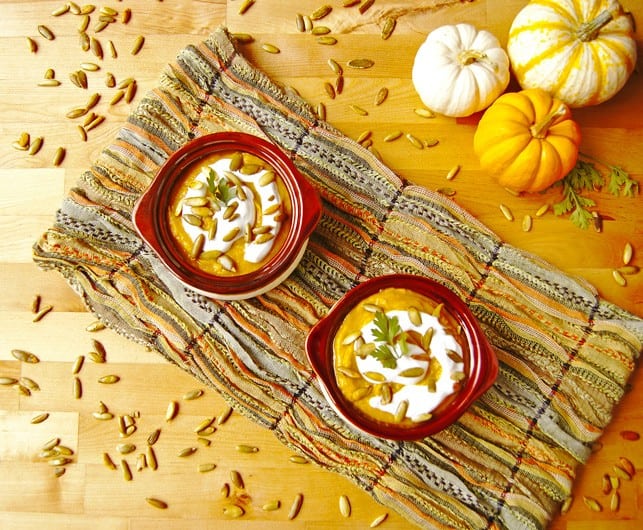 In honor of not letting ourselves get SQUASHED by other people's false confidence and because it's fall, my favorite food season, I made a delicious roasted butternut squash soup when I got home from my day with Cecile.  This soup is super rich and creamy (without needing actual cream!) and the ginger adds a little kick to warm you up on these cool fall evenings!  If you've never peeled and seeded a squash before, here are wonderful instructions.  Enjoy with confidence!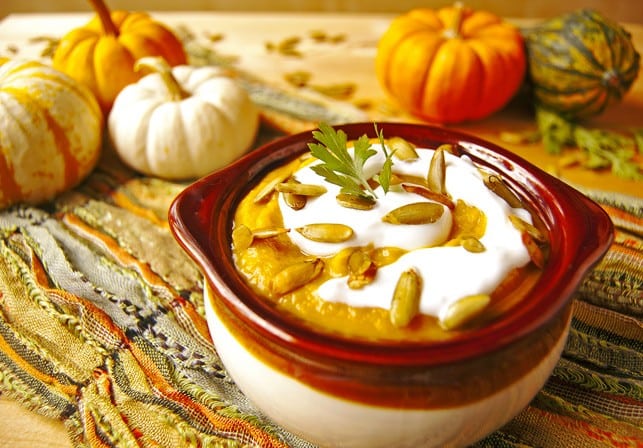 ---
Roasted Butternut Squash Ginger Soup
Creamy butternut squash soup with a little kick of ginger to warm you up on cool fall evenings!
Cook Time
1
hour
20
minutes
Total Time
1
hour
35
minutes
Ingredients
1

medium butternut squash

1

leek or onion

trimmed, prepared, and diced

4

cups

vegetable or chicken broth

Garnish with roasted pumpkin seeds

sour cream, and parsley
Instructions
Prepare and roast butternut squash: Preheat oven to 425 degrees. Peel, seed, and cube squash. Toss cubed squash in olive oil and roast on a baking sheet until squash is soft and begins to brown, 15-20 minutes. Set aside.

Melt butter in a stock pot on medium-low heat. Sauté leek until soft, 8-10 minutes. Add in garlic and stir for 1 minute. Add in spices and sugar and let cook, stirring occasionally, for 5 minutes, until golden and soft.

Stir in broth and roasted squash. Let simmer for 40-45 minutes, until squash begins to break down and the soup starts to thicken.

Puree soup using an emersion blender or regular blender. If using a regular blender puree in batches, filling blender less than halfway and not sealing lid completely (I usually just leave the removable part in the middle of the lid off). The heat of the soup can cause the air in a sealed blender to expand and make the lid fly off! It's happened to a friend I know and it was a pretty crazy exploding soup mess!

Salt and pepper soup to taste. If soup is too thick it can be thinned using additional broth or water.

Garnish with roasted pumpkin seeds, sour cream, and parsley. Enjoy!
Recipe Notes
Select squash that feels heavy for its size, with no bruises or brown spots.
---
---
---