French Onion Soup
January 8, 2014
4 Comments
Baby it's cold outside! It was -52 degrees in Minnesota yesterday! -52 degrees! Let me just say that one more time -52 degrees! Brrrrr! At that temperature you can get frostbite in just 5 minutes!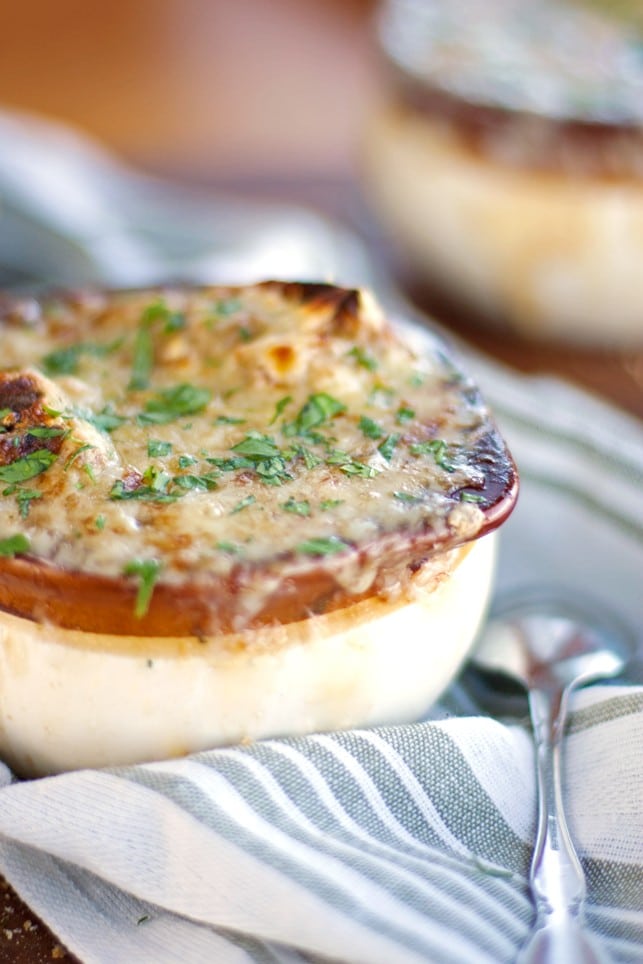 It was a perfect day to hide from the cold and cook (and of course eat!) warm soup 🙂 This French onion soup recipe from Smitten Kitchen did just the trick! It's oniony, it's salty, it's cheesy, and it's yummy!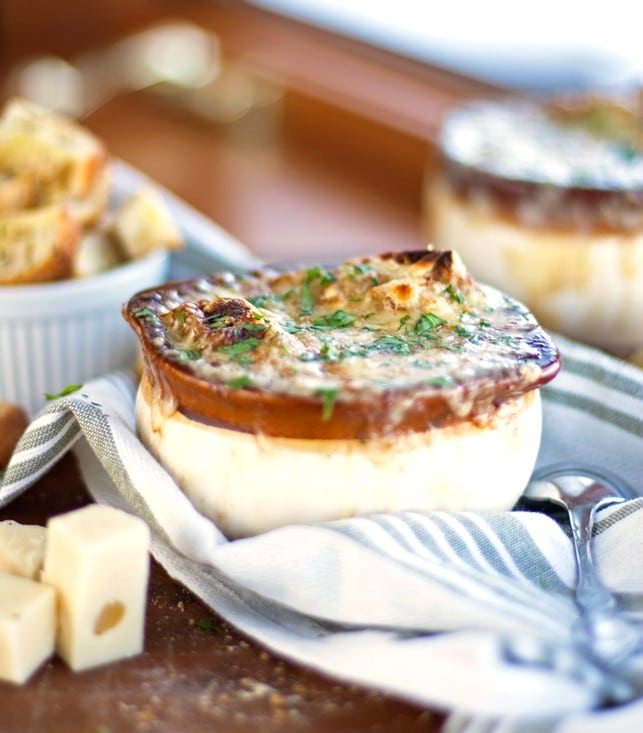 I used about 1-2 ounces of cheese per crock of soup and thought it came out perfect! Hot onion soup coated with a great big thick cheesy top! Just let it cool for a few minutes when you take it out of the oven to avoid burning the roof of your mouth on all the ooey gooey melty cheese…the restraint will be difficult but your tastebuds will thank you 🙂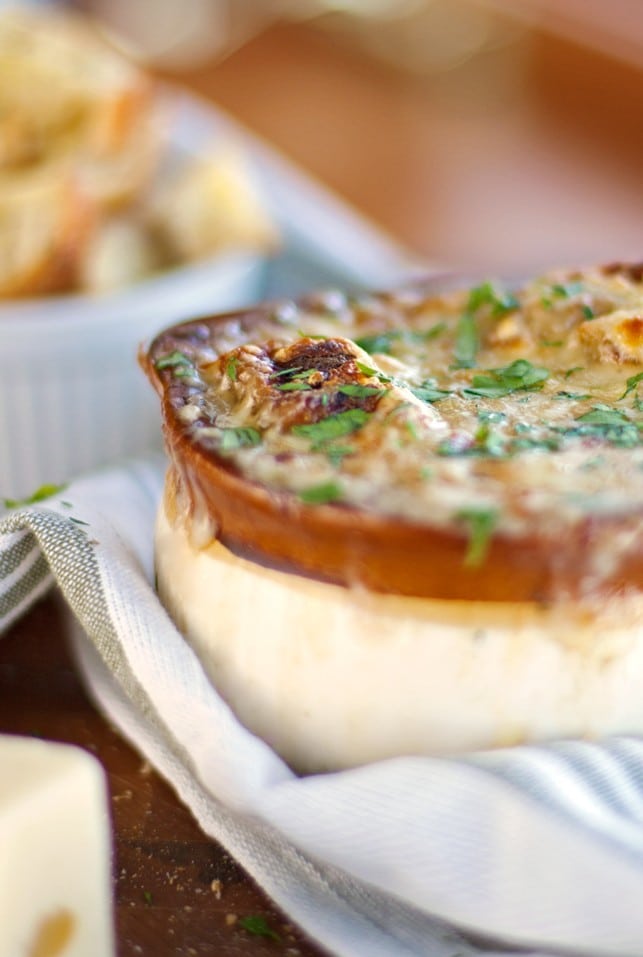 I highly highly highly recommend adding the cognac (or brandy) to the soup. Although it's listed as optional I certainly would beg to differ. I tasted the soup right before and right after I added the cognac and WOW! I had no idea 3 little tablespoons could make the broth flavor so much deeper and richer. Seriously. Try it.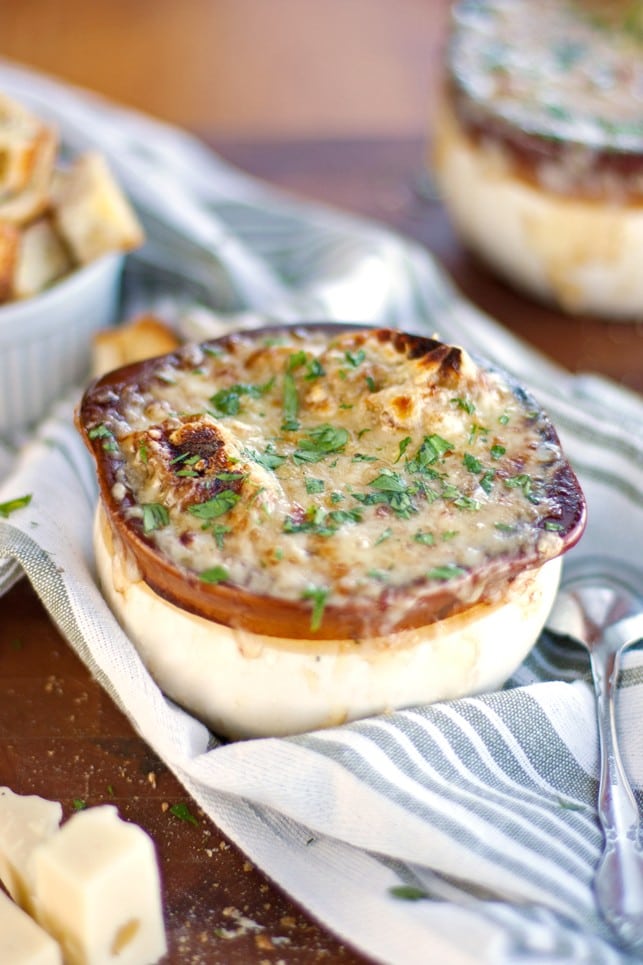 For the croutons I bought a crusty French baguette, cut it up in to large bit sized pieces, tossed them in olive oil, salt, pepper and a little herbs de provence (although any thyme, oregano, basil, rosemary type herb will do the trick). I arranged them in a single layer on a baking sheet then toasted them in the oven for about 5 minutes on 350 degrees. They worked perfect in the soup, holding their shape, but still softening in the broth.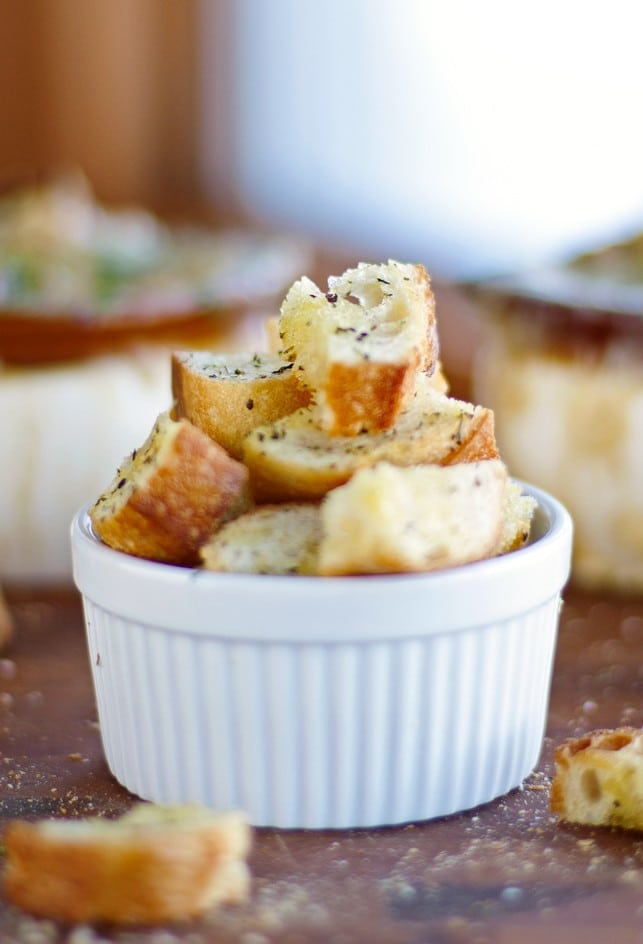 This soup will definitely warm you up during this bitter cold spell. So snuggle up with a warm crock and a cozy blanket! Stay warm everyone 🙂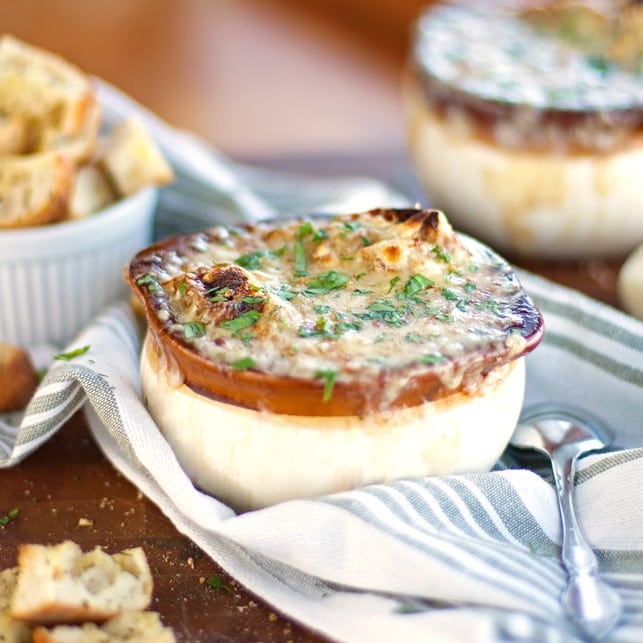 Full recipe at:  Smitten Kitchen – French Onion Soup
---
---