Cucumber Ginger Fizzes
September 9, 2014
14 Comments
I can't believe it's been almost a month since my lakehouse vacation! Between my move, redesigning the site, and starting a new job, I realized I haven't gotten a chance to share almost any photos from my trip. We'll fix that now.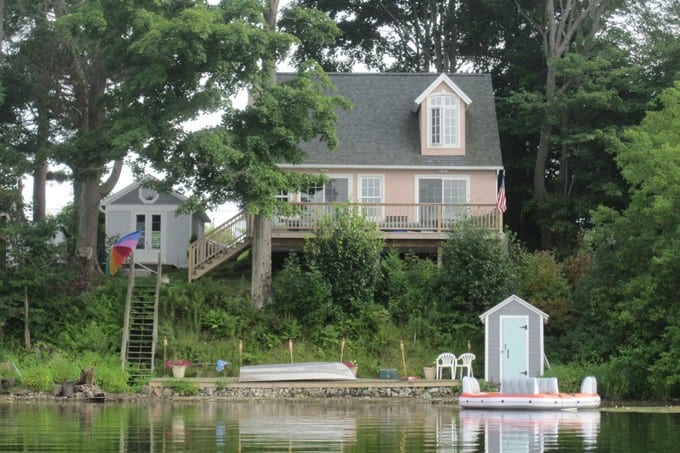 We rented a house right on a quiet little lake in the Finger Lakes regions of New York. It was decorated in a "Shabby Chic" style. I had no idea this was even a style, but it reminds me of the "distressed wood" look combined with an airy light feeling.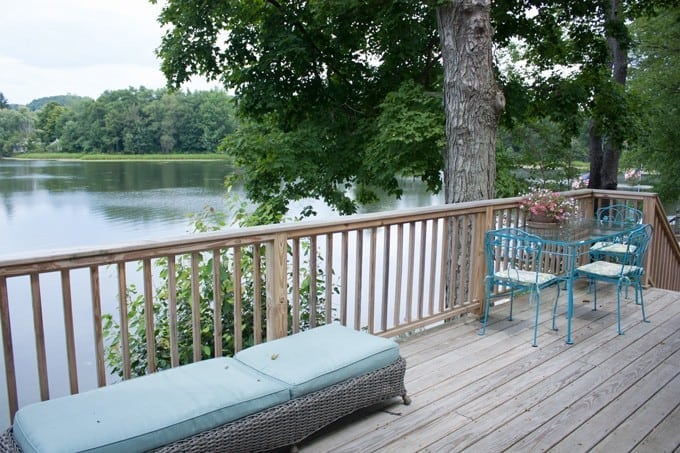 The kitchen was a dream to cook in. Big and spacious with high ceilings. White marble counter tops with endless counter space. It even had a built-in butcher's block to play with. I was definitely taking notes for the some-day when I design my own kitchen. Sigh.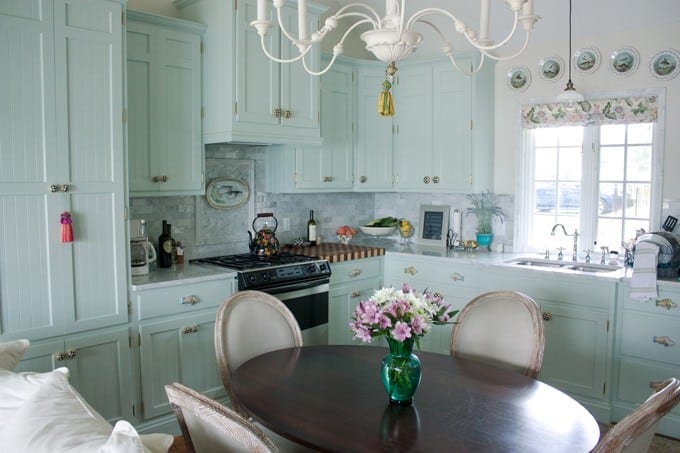 Chris and I live in the land of "no-grills-allowed" apartments, so we made great use of the grill here too. It if fit on the grill, we grilled it. I love the charred little bits that you can only seem to get on a grill. A grill will be a big part of my future life.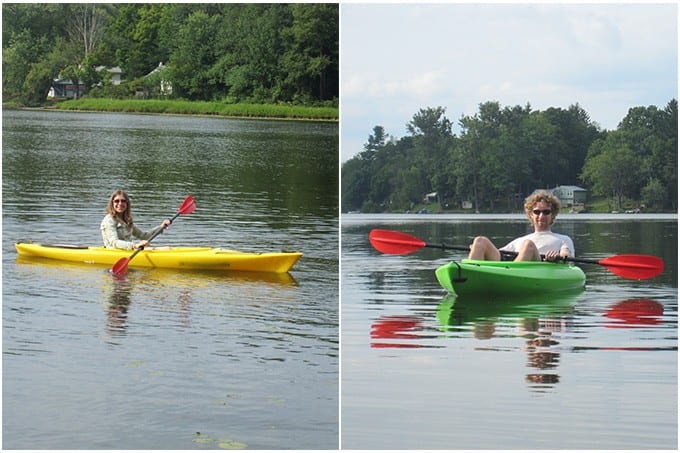 On a non-food note we spent a couple lovely afternoons gliding around the lake in kayaks. I had no idea they were so easy. And after all that hard work, we relaxed on the porch, enjoying the lake views, with the fizzy little drink I'm sharing with you today, Cucumber Ginger Fizzes!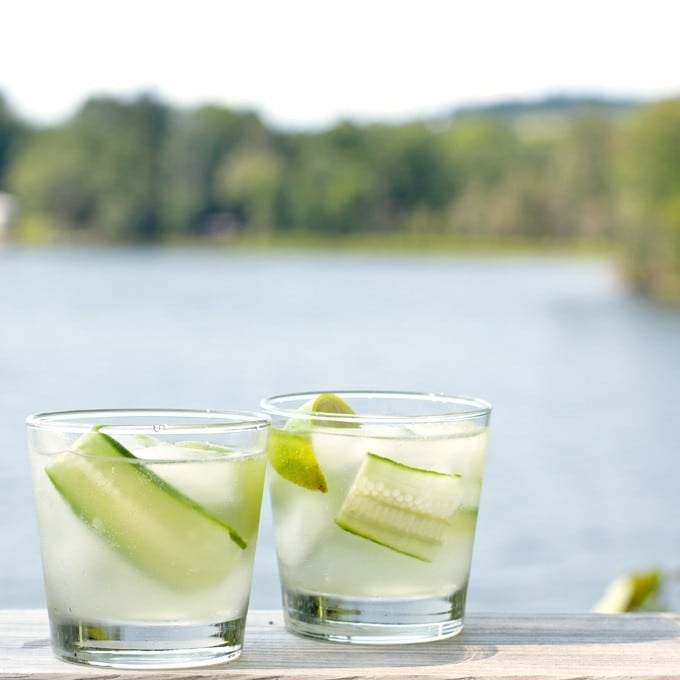 I love fizzy cocktails. And I love ginger. From the deep molasses taste of ginger bread to the palate-refreshing ginger that comes with sushi, I love it all. When I first saw these fizzy-ginger drinks, I knew they had to be part of my vacation (and probably every vacation yet to come!). I tweaked around with the ratios, unsurprisingly deciding that they needed even more ginger.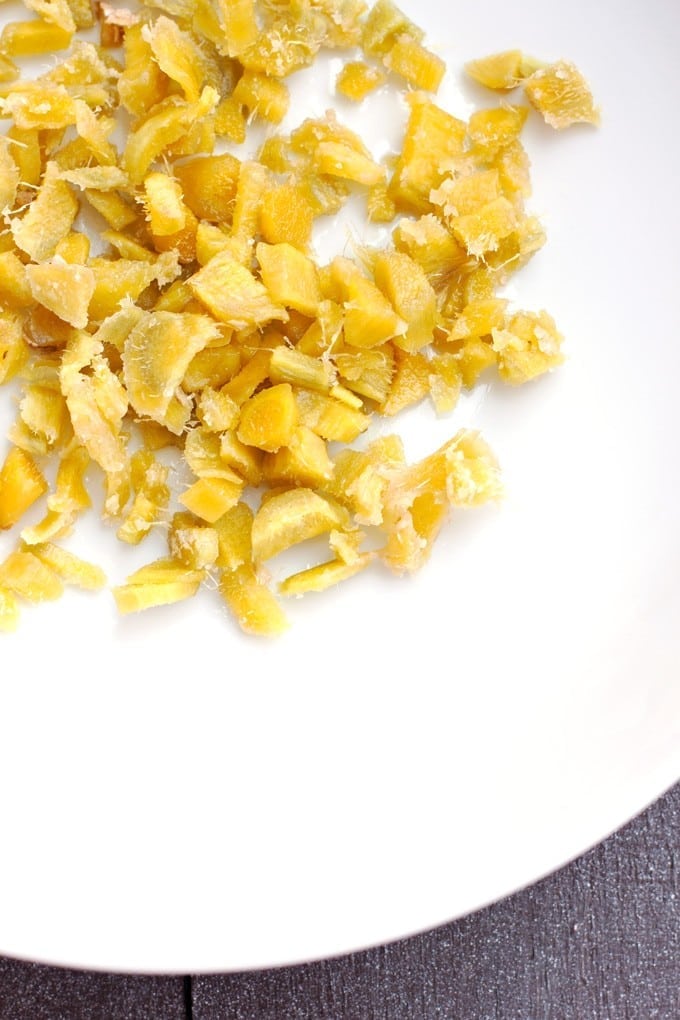 These drinks are cool as a cucumber with just enough tangy ginger to give them a little zing!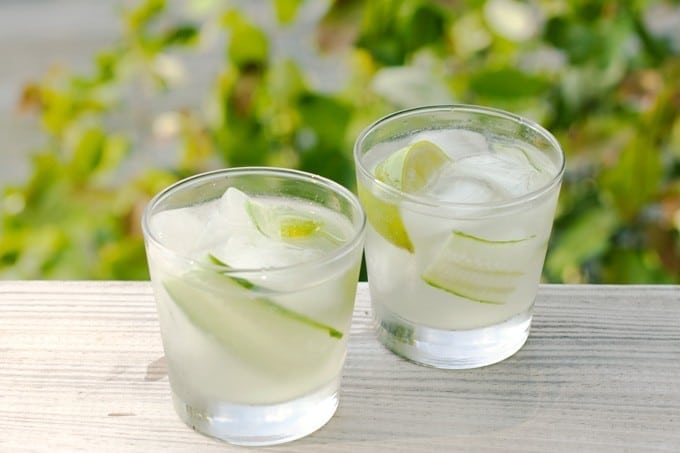 Top them off with fresh lime juice and add a little fiz and you definitely won't be disappointed. Cheers!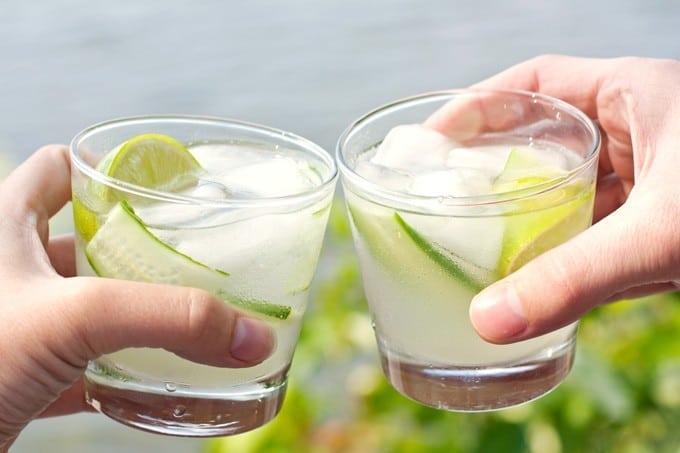 ---
A sparkling drink with cool refreshing cucumber and tangy spicy ginger
Ingredients
GINGER SYRUP
1

piece

of ginger

about 10 inches long and 4 inches wide, peeled and diced
CUCUMBER VODKA
1

large seedless cucumber
FIZZES
1

large seedless cucumber

thinly sliced lengthwise to create long strips

crystalized ginger from syrup recipe above

1-2

bottles sparkling water
Instructions
To make the ginger syrup, combine water and sugar in a small sauce pan. Heat over low heat until sugar dissolves and water just starts to simmer. Stir and remove from heat. Let sit for at least 1 hour. Then strain, saving both the syrup and the crystalized ginger.

To make the cucumber vodka, peel and dice one cucumber. Place in a medium sized nonreactive container. Pour vodka over cucumber pieces, cover, and refrigerate for at least 1 hour (I let mine sit overnight).

To make Cucumber Ginger Fizzes, fill each glass with ice. Place 1/6th of remaining cucumber slices and 1 tablespoon of crystalized ginger into each glass. Pour ¼ cup cucumber-vodka and 2 tablespoons ginger syrup into each glass and gentle stir a few times. Squeeze the lime juice of one wedge into the glass then drop lime wedge in. Fill glass with sparkling water and enjoy!
---
---
---