Barbecue Meatballs
November 26, 2013
4 Comments
Tomato sauce is great, but sometimes I need something a little different, you know? Last time I switched out the tomato sauce in this delicious pizza for buffalo sauce, and it was tasty.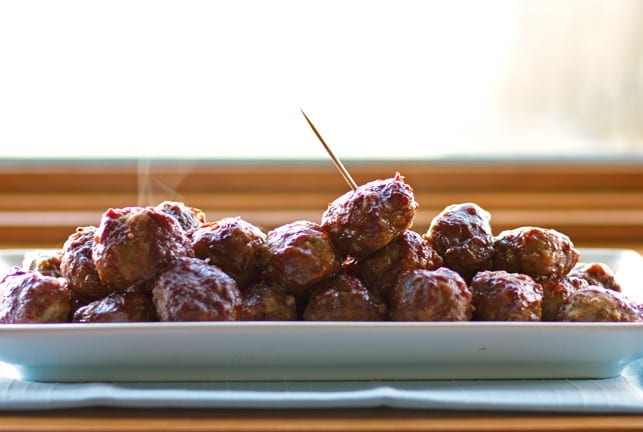 Feeling a little un-tomato-y again today, I switched out the usual tomato sauce and spaghetti that go with meatballs for a rich, dark, homemade barbecue sauce. Barbecue sauce gave these little guys just the right amount of zing I was looking for.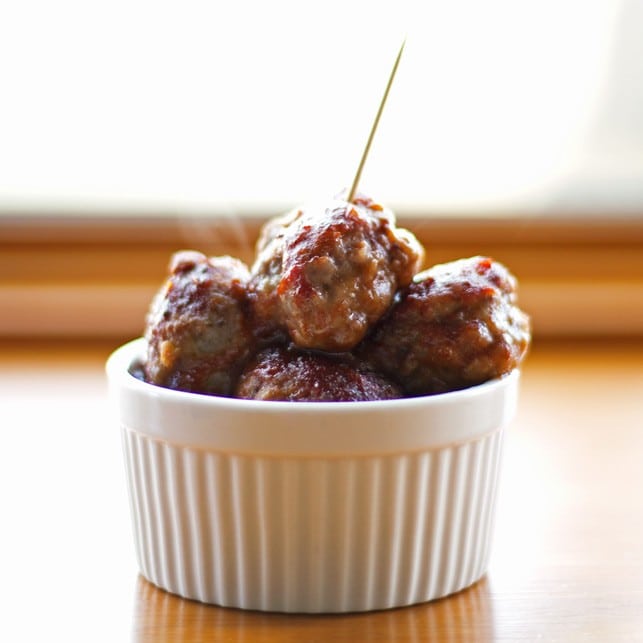 I also picked up a trick (thanks Pioneer Woman!) to lightly dust the meatballs in flour and sear them in a cast iron skillet before baking them in their delicious sauce. I think it sealed in all the moisture because it gave the little guys a surprisingly moist interior while still having that yummy outer crust.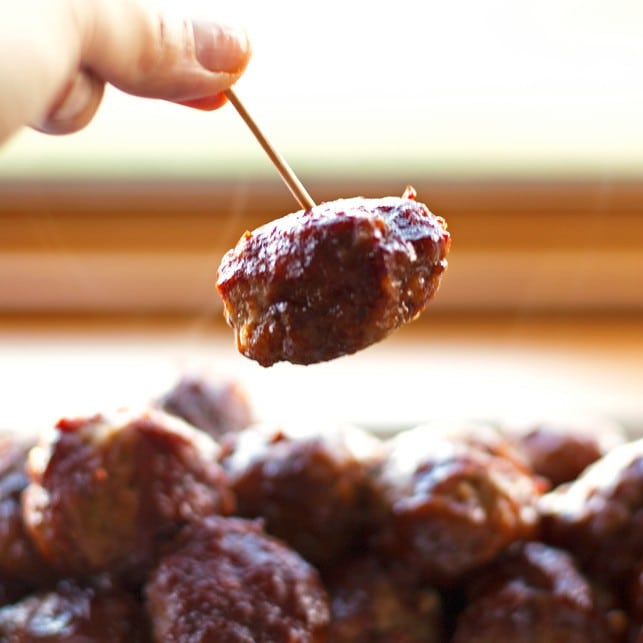 Serve as a saucy party appetizer or a hearty Sunday dinner…They are amazing with creamy mashed potatoes 🙂
Remember!  There's more to meatballs than tomato sauce and spaghetti.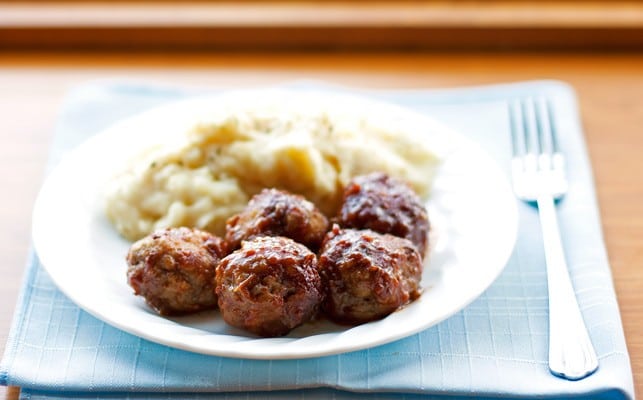 ---
Mouthwatering meatballs smothered in rich, dark, homemade barbecue sauce
Ingredients
MEATBALLS
4

tablespoons

minced onion

about ½ small onion
BBQ SAUCE:
1

cup

crushed tomatoes or unseasoned tomato sauce

3

tablespoons

Worcestershire sauce

2

tablespoons

white vinegar

½

teaspoon

ground mustard
Instructions
Preheat oven to 350 degrees.

Melt butter in cast iron skillet. Saute onion and garlic in butter until cooked, about 5 minutes. Set aside and let cool for a few minutes. I used this unwashed pan to sear the meatballs later.

Combine beef, milk, breadcrumbs, onion, garlic, salt and cumin in a large bowl. Roll into small meatballs, about 2 tablespoons meat-mixture each. Arrange in a single layer in baking dish (I used the one I would bake the meatballs and sauce in). Place in freezer for 5-10 minutes.

While meatballs are cooling in freezer, whisk together all barbecue sauce ingredients. Set sauce aside.

Heat a ¼" - ½" layer of oil in a cast iron skillet on medium heat. Coat meatballs in flour and place in oil. Brown meatballs on all sides, about 1-2 minutes per side. Arrange browned meatballs in baking dish and cover in barbecue sauce. Bake until meatballs are fully cooked, about 40-45 minutes. Serve as an appetizer or with your favorite sides (like creamy mashed potatoes!) 🙂
---
---
---