Over the (Mini-)Moon in Love!
August 8, 2013
No Comments
Chris and I decided a short mini-moon would be a great way to relax after our wedding.  So, on June 2nd we packed up the car and hit the open road to spend a few days in the Finger Lakes region of upstate New York.  We had a spectacular time exploring the lakes, towns, restaurants, and wineries that speckle the landscape around Seneca and Cayuga Lake.
We stayed at Through the Grapevine B&B hosted by Mike, Joan, and Harley, their adorable little dog.  Our hosts made us feel right at home, greeting us with a bottle of wine from the area!
Since our stay was mid-week and the summer season wasn't in high gear, we had the whole B&B to ourselves. We started each day in the cozy breakfast area, where Mike prepared a three-course breakfast, complete with coffee made from beans roasted at the B&B!
After breakfast we set out to explore the area.  Our first stop was the Taughannock Falls, which plunge over 200 feet off of cliffs that are almost 400 feet tall.  It was a dramatic (and easy) site to see.  We were able to get this view by only walking down a short staircase from the parking lot!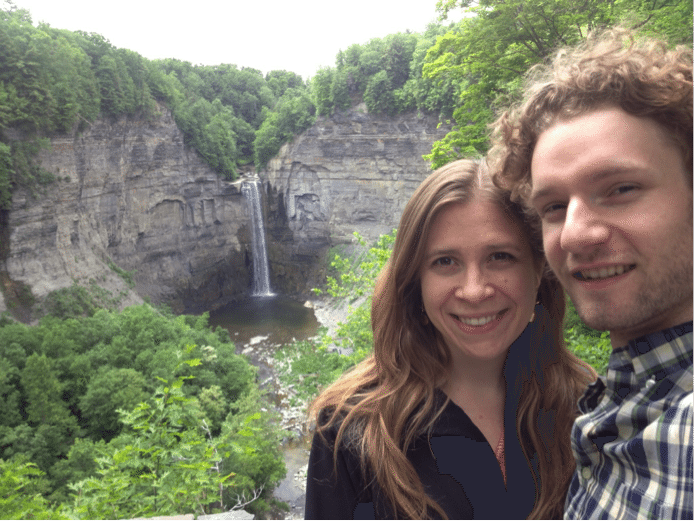 We then headed to Ithaca to explore the GORGEous Cornell campus.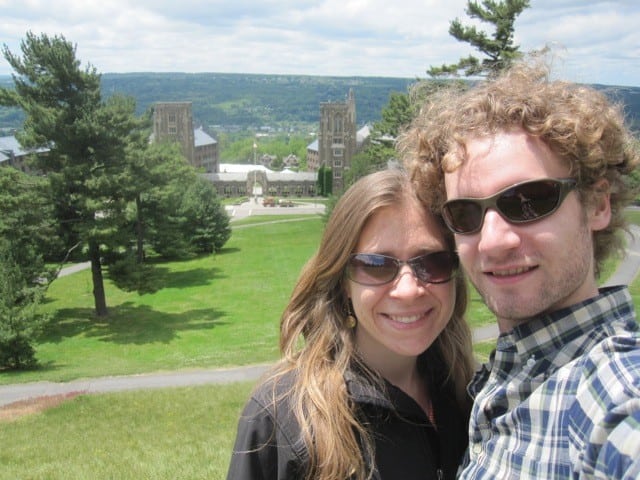 As the afternoon approached we began to develop a thirst for the area and headed out to our first Finger Lakes winery, Cayuga Ridge Estate Winery.  The tasting was in a neat looking barn, where they showed us that mixing their peach essence and cranberry essence wines results in deliciousness!  We purchased a bottle of each to enjoy at home!
We then moved next door to the Thirsty Owl Winery, where we sampled an ice wine that was described as being made of nonsense and magic!  We spent the rest of the afternoon relaxing at their bistro that overlooks Lake Cayuga.  It was a beautiful (and squinty sunny!) day out 🙂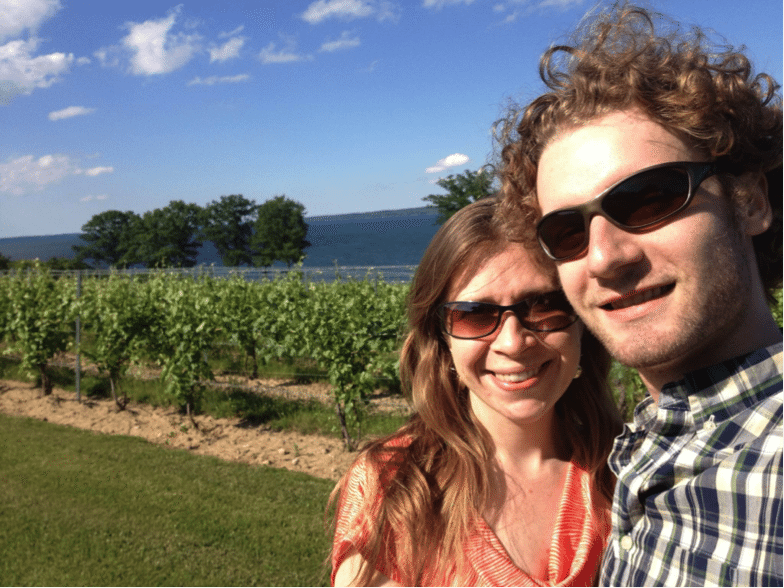 We ended the day with dinner at Hazelnut Kitchen, which specializes in a farm to table menu that highlights all the Finger Lakes region has to offer!
The next day, after another fantastic three-course breakfast at the B&B, we headed out to explore the grounds at Belhurst Castle on Seneca Lake.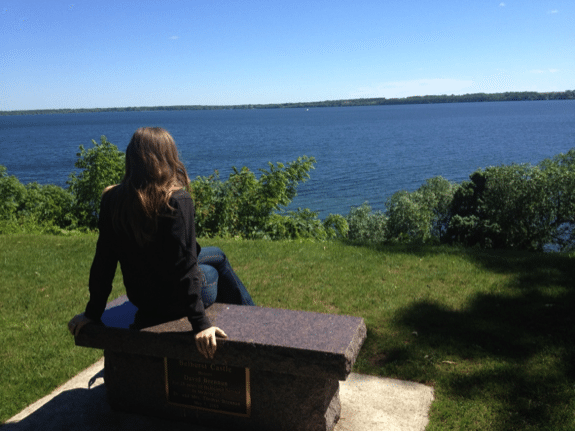 As afternoon approached we settled into a table overlooking the lake at the Castle's bistro where we ordered a platter of local cheeses.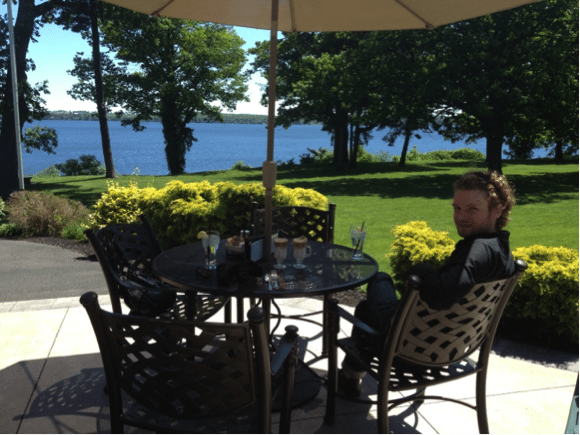 All that cheese was a perfect prelude to more wine, so we set out to find some more wineries.  We spent the rest of the afternoon at the Hazlitt and Chateau Lafayette wineries.  Hazlitt is a hopping place with a very upbeat vibe.  They give out bowls of popcorn instead of oyster crackers and offer fun extras like wine slushies!
Chateau Lafayette had a wonderful terrace overlooking Lake Seneca, which Chris and I relaxed and talked our afternoon away on.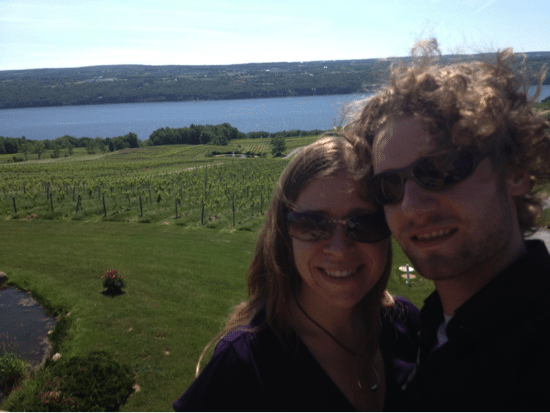 We ended our mini-moon with dinner at the Aurora Inn, where we dined on the outdoor terrace.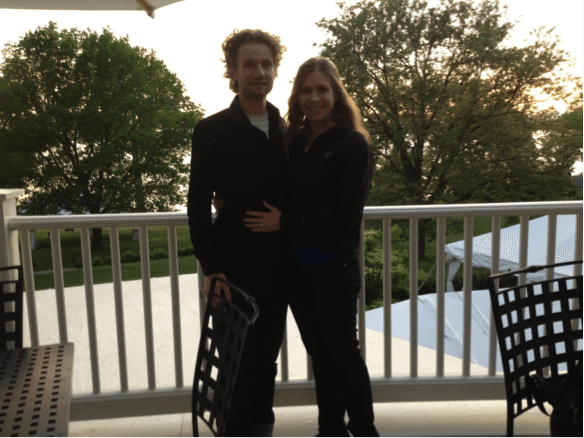 Our mini-moon in the Finger Lakes region was definitely a great way to spend a few days eating, drinking, and relaxing with Chris after our wedding.  I loved how all the restaurants, wineries, and even our B&B tried to source their ingredients from local places whenever possible!
---
---