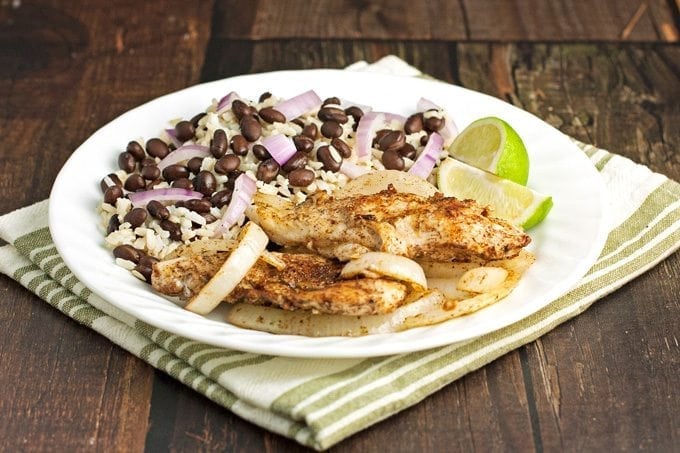 Click here to Pin this recipe
Spice up your weekly (or perhaps daily) chicken dinner with Jamaican Jerk Chicken. It's quick, it's easy, and it combines spices you have around your house into a unique and different flavor.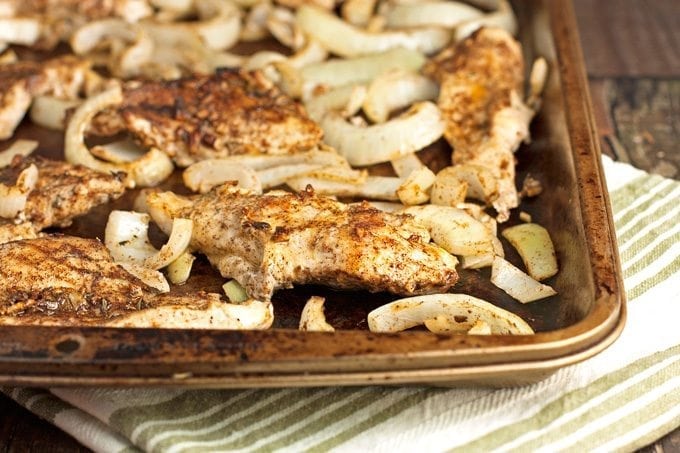 I like trying new recipes, but I get a little exhausted (and my spice cabinet cringes a little) when a recipe tells me to buy a bunch of new spices so I can use ½ teaspoon of each.
The spices for a classic jerk rub are not that unusual, like allspice, thyme, cayenne pepper. Because I'm so used to these spices, I was very surprised when they combined to create a welcoming new flavor. This chicken is part spicy, part sweet, and totally delicious 🙂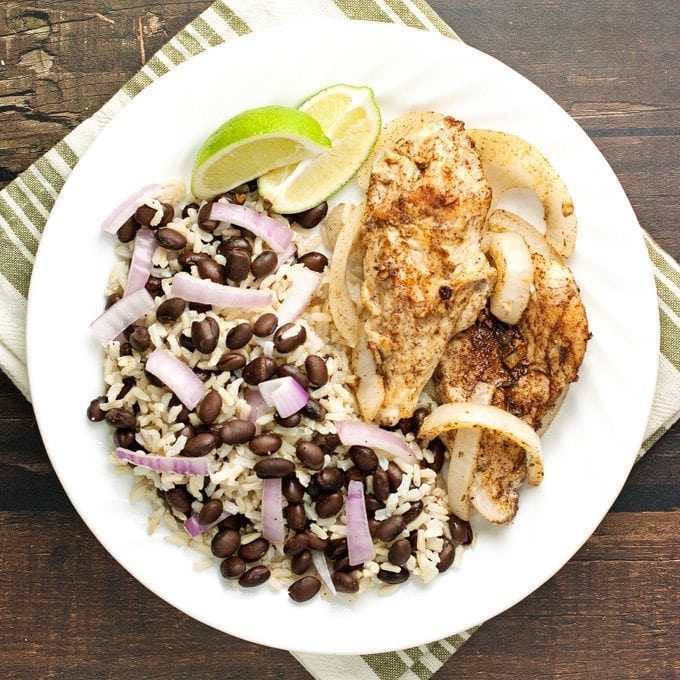 The recipe is also super quick and easy. It only takes about 15 minutes to cook and even less time to put together. You can have this recipe on the table in 30 minutes – perfect for busy weekdays and weekends alike.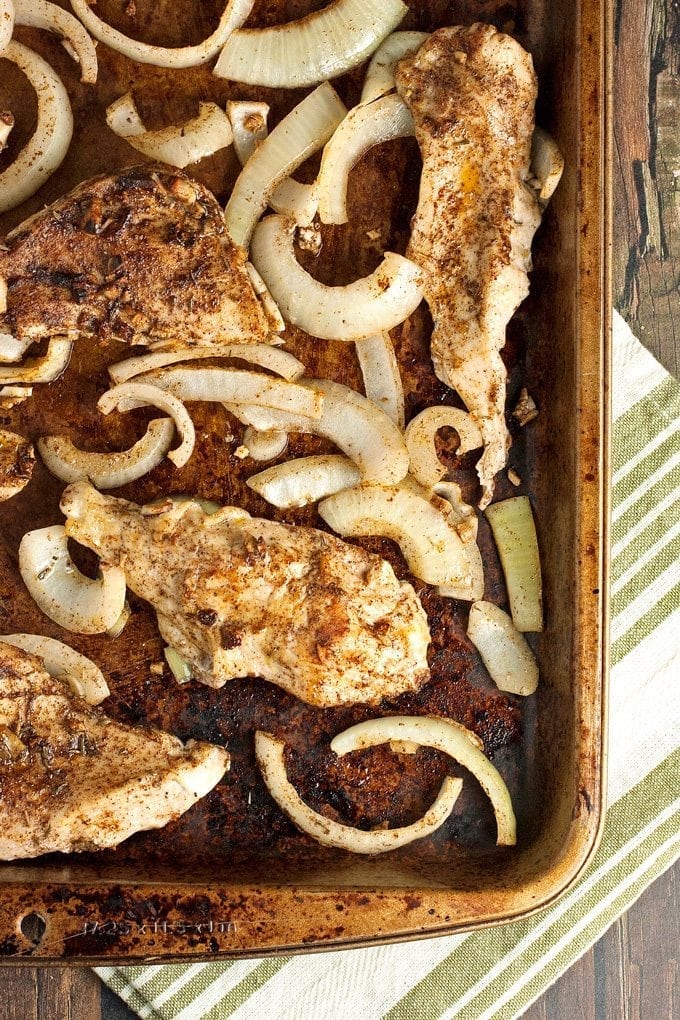 This recipe goes well with rice, beans, or a salad. If you're feeling more adventurous try pairing it with fried plantains. Just look for the huge bananas at either a specialty grocery stores (like Whole Foods) or many regular grocery stores (I've bought them at Stop & Shop in Connecticut). Enjoy! 🙂

Jerk Chicken
Part spicy, part sweet, and totally delicious - This quick, easy Jamaican Jerk Chicken recipe will enliven your taste buds.
Ingredients
1 lb boneless, skinless chicken, cut into thin pieces
1 large onion, sliced
2 garlic cloves, minced
1 teaspoon of dried ginger (or substitute 1 tablespoon fresh ginger, minced)
1 ½ teaspoons allspice
1 teaspoon paprika
½ teaspoons thyme
⅛ teaspoon cayenne pepper
1 teaspoon sugar
1 ½ tablespoons olive oil
salt and pepper
optional: limes for garnish
Instructions
Preheat broiler and adjust rack to be about 6 inches from the heat.
Cut or pound chicken into thin slices, about ½-1 inch thick. Set aside in large bowl. Cut onion into large slices. Add to large bowl and mix with chicken.
In a small bowl combine and mix together garlic, ginger, allspice, paprika, thyme, cayenne pepper, and sugar. Add olive oil to form a paste. Pour mixture over chicken and onions and mix to coat evenly (I use my hands).
Arrange chicken and onions on a large broiling or baking sheet in a single layer. Salt and pepper to taste.
Cook under the broiler until chicken is fully cooked (internal temperature of 165 degrees F), about 12-16 minutes. Serve immediately. Suggested sides include: rice, beans, fried plantains, and lime slices.