Happy Birthday America!
August 19, 2013
No Comments
The red sox are coming!  The red sox are coming!
Wait, I think there is something wrong with that…Well, I know I have always thought of Boston as a spectacular place to spend the 4th of July!  I love both its rich history and its current young, urban feel.
As a college student in Boston I always eagerly awaited the Boston Pops Fireworks Spectacular on the 4th of July.  The esplanade (the nice long grassy park along the Charles River) fills with people, vendors, and events.  The Boston Pops play at the hatch shell (the outdoor stage set up along the river), and the whole day concludes with a fantastic fireworks display set off over the river!
Since moving to Connecticut I haven't managed to make it back to Boston for a 4th of July celebration.  This year I found out that Chris had never been to a big city for a fireworks display.  Granted, he's seen plenty of fireworks in his life. When you grow up in rural Minnesota it's just usually easier to find a farm setting off a fireworks display than it is to drive (and try to park) in a nearby city.  I decided this year would be a great time for me to return to the Boston festivities and show Chris what the Boston celebration had to offer!
We lucked out with a beautiful sunny day, perfect for walking around Boston and soaking up the atmosphere along the esplanade.
Once it started to get dark we headed back to the river to find a good spot for viewing the fireworks.  Storrow Dr. had luckily been closed off to cars so we found a nice spot there among the festive crowd, all while enjoying music from the Boston Pop's concert happening nearby. Then the fireworks went off and they were just as spectacular as I remembered!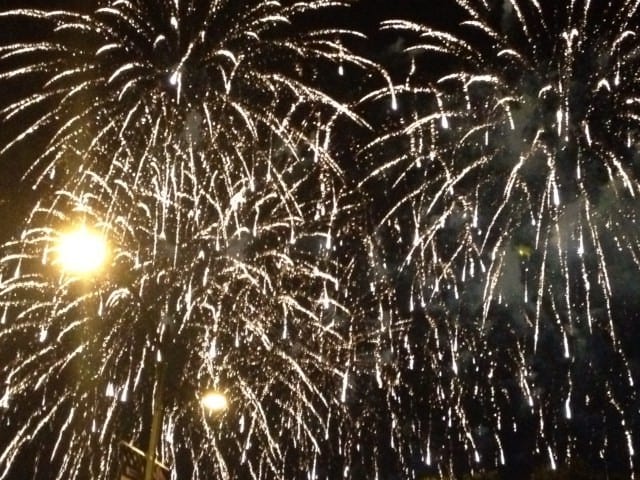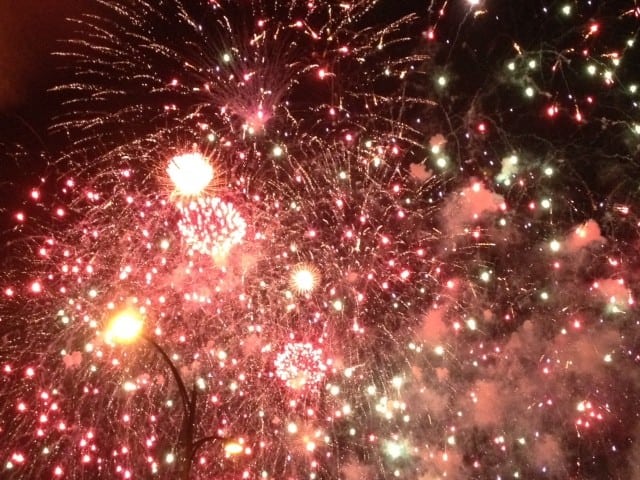 Our whole 4th of July trip to Boston was fantastic and festive.  We even finished with a delicious and scenic dinner on Newbury St.  🙂
---
---