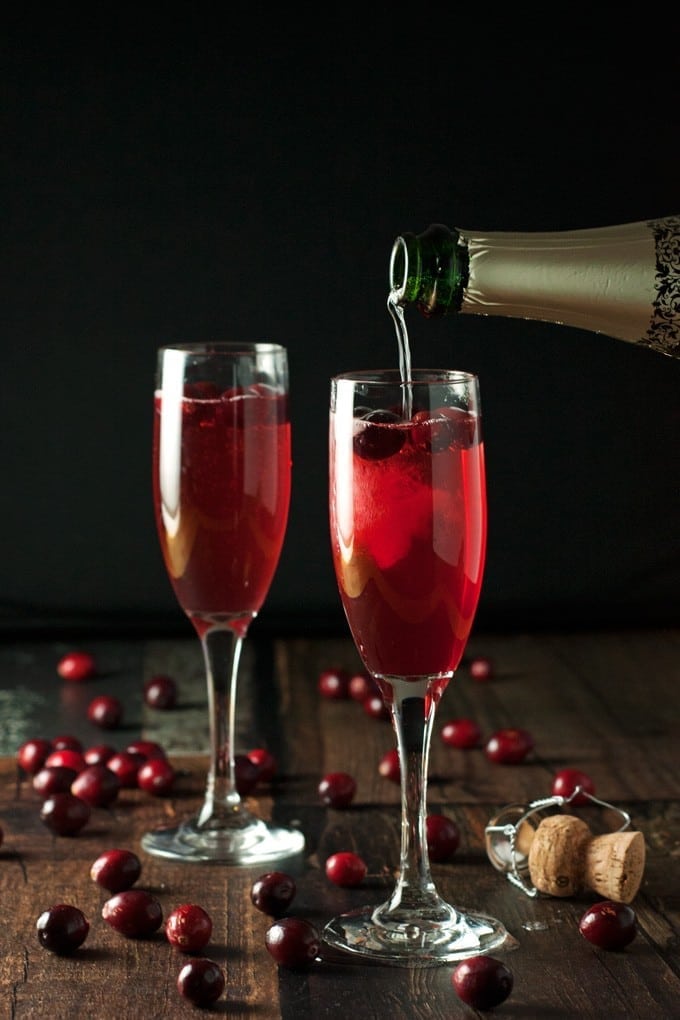 Click here to Pin this recipe
Happy New Year everyone!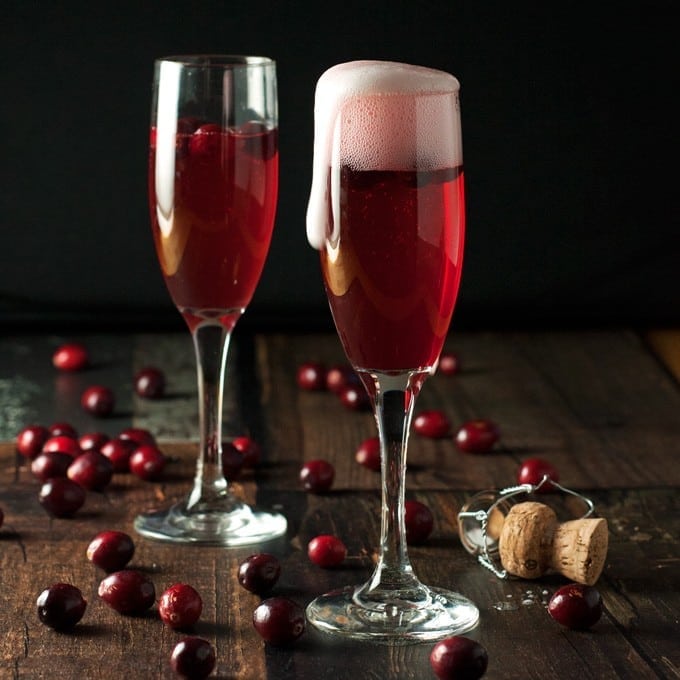 These festive cranberry champagne cocktails are a perfect drink for your New Years Eve celebration.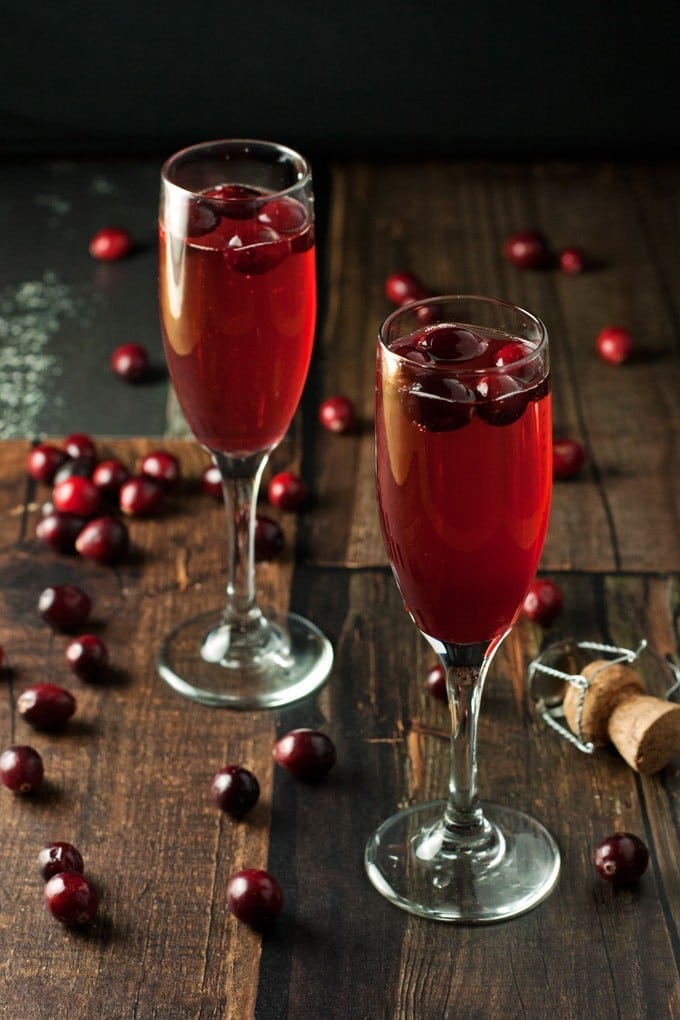 Nothing rings in the New Year better than champagne and fireworks. This year I'm celebrating by watching the fireworks off the pier in Old Alexandria, and by sipping these wonderful cranberry champagne cocktails.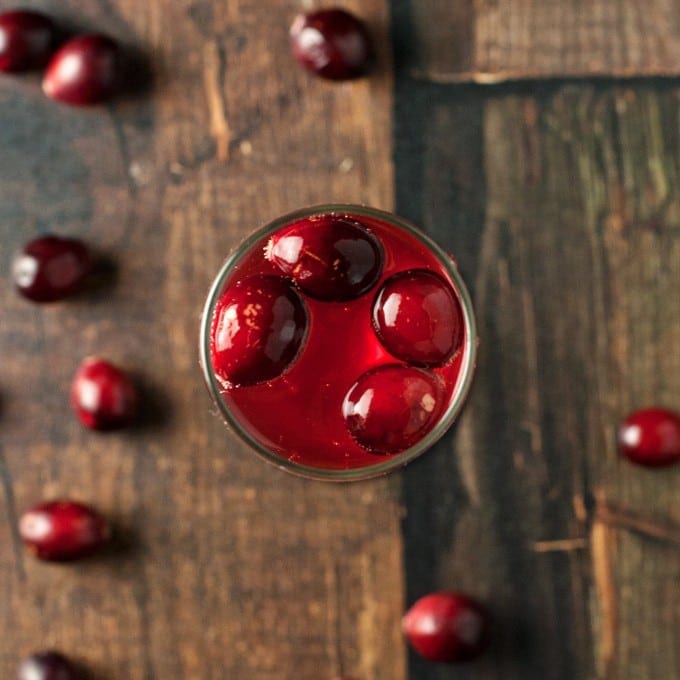 The unsweetened cranberry juice adds a tart kick, but you can also use cranberry cocktail for a little sweeter version of the drink.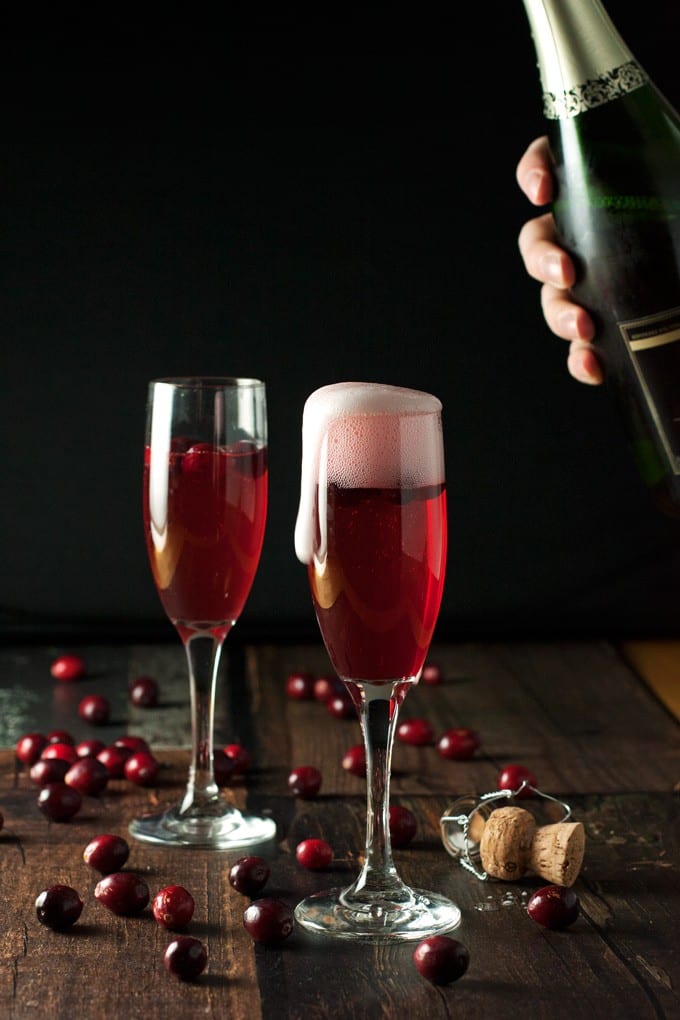 The cocktails can be made with any juice, but the cranberry adds a tart holiday flavor fitting for New Years Eve, Thanksgiving, or Christmas.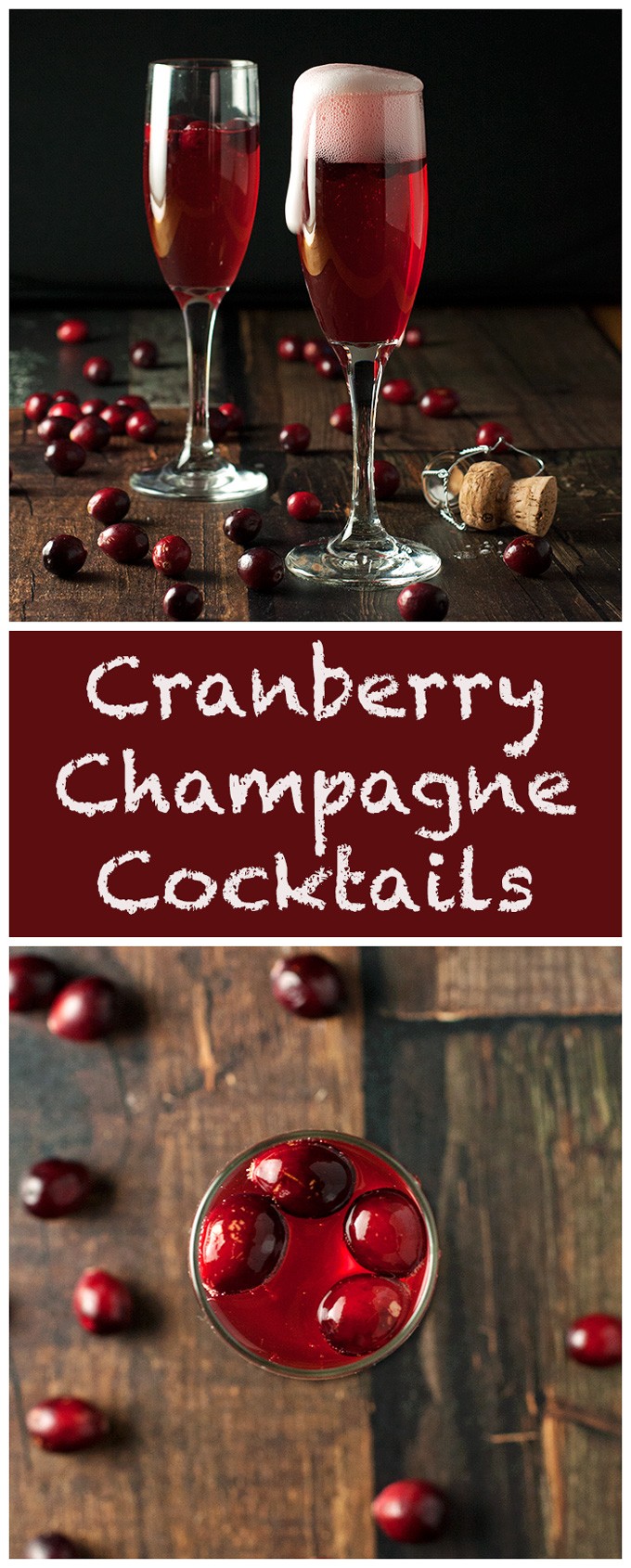 Cranberry Champagne Cocktails
Sparkling champagne with a splash of cranberry juice – perfect for ringing in the New Year.
Ingredients
1 bottle of champagne
about 1 cup of cranberry juice
cranberries for garnish
Instructions
Pour 4 fluid ounces of champagne into each champagne flute (this will divide the bottle evenly into 6 flutes).
Add a splash of cranberry juice.
Garnish with a few cranberries.